2022 Wales vs Australia
Autumn Nations Series: Wales Experiencing Up-And-Down Year
Autumn Nations Series: Wales Experiencing Up-And-Down Year
It has been a bit hard to gauge where Wales stands this year, losing games it shouldn't lose one month and winning games it probably shouldn't win the next.
Oct 19, 2022
by Briar Napier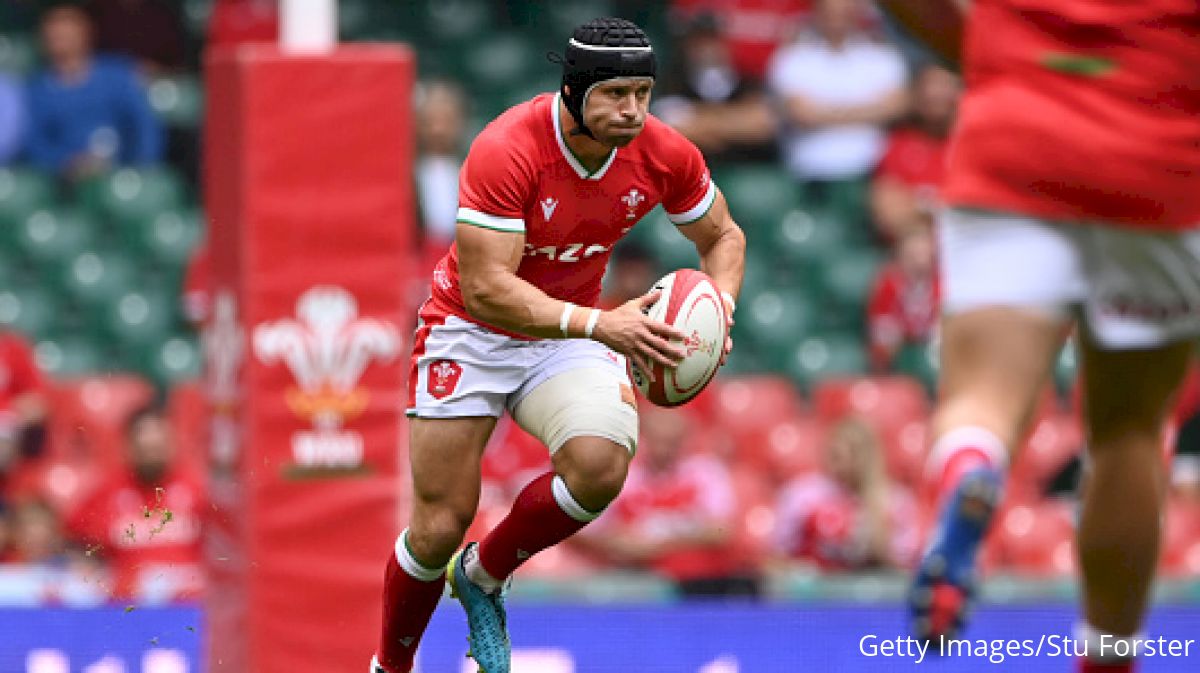 It has been a bit hard to gauge where Wales stands this year, losing games it shouldn't lose one month and winning games it probably shouldn't win the next.
It makes the European Tier-1 nation a bit of a wild card less than a year out from the 2023 Rugby World Cup in France, and with an aging core that has seen plenty of glory, but also may have a limited shelf life, it's difficult to predict Wales from game to game.
But that's also precisely why it makes the team so dangerous.
Grizzled and loaded with decades of work on top international stages, it could be the edge that pushes Wales past its fellow competitors in the elite of the elites of international rugby. It's somewhat unproven and lacking amount of new blood in the ranks, however, could be its downfall.
Here's a look at what to expect from Wales, as FloRugby previews the teams in this year's Autumn Nations Series, with all games in the event scheduled to be streamed live on FloRugby.
South Africa Series A Sign Of Things To Come?
So far, it has been a pretty up-and-down 2022 for Wales.
First, the campaign got out to a horrific start, as Wales and coach Wayne Pivac received loads of criticism for a fifth-place finish at the Six Nations - an outing that included an embarrassing loss to Italy in the tournament finale. It was Wales' first loss to the Azzurri since 2007 and Italy's first win in the Six Nations in seven years and 36 matches.
It looked to be a huge fall from grace from Wales' peak of being ranked No. 1 in the world in 2019, and considering a tour against the defending world champions in South Africa was next, few gave Wales much of a shot in its summer series.
However, Wales more than just bounced back and returned to Europe with a performance it could be proud of - it nearly went out and beat the Springboks in their own backyard. Twice.
A last-second South Africa penalty saved the hosts from a draw in the opener, but Wales stormed back to pick up a historic win the next weekend in Bloemfontein, its first win over the Springboks in South Africa.
Wales couldn't pick up the series win, though, as South Africa dominated the finale in Cape Town, but Pivac's side has a right to be encouraged by what it saw this summer.
A four-match slate in the Autumn Nations Series against some more SANZAAR heavyweights (New Zealand, Australia and Argentina), and a dangerous Tier-2 force in Georgia, should show whether or not the resurgent Wales seen in July is here to stay.
🏴󠁧󠁢󠁷󠁬󠁳󠁿 𝘾𝘼𝙍𝙁𝘼𝙉 𝘾𝙔𝙈𝙍𝙐 🏴󠁧󠁢󠁷󠁬󠁳󠁿

🔥 Your Welsh squad for the Autumn Nations Series 👇#WelshRugby | #ANS

— Welsh Rugby Union 🏴󠁧󠁢󠁷󠁬󠁳󠁿 (@WelshRugbyUnion) October 18, 2022
Familiar Faces Back In The Fold
Unsurprisingly, Wales is rolling with a familiar veteran flavor, as Pivac's 35-man squad announced Tuesday features plenty of mainstays who have been a major part of the senior side for years.
The difference this time, however, is in the names themselves.
Fullback Leigh Halfpenny, hooker Ken Owens and flanker Justin Tipuric - all of whom have at least 86 caps to their names - were recalled to the team after injury forced each man out from selection for the Six Nations and the South Africa tour.
The one notable veteran omission, meanwhile, is fly-half and centurion Dan Biggar, who was left behind after he suffered a knee injury while playing for Northampton in Premiership Rugby.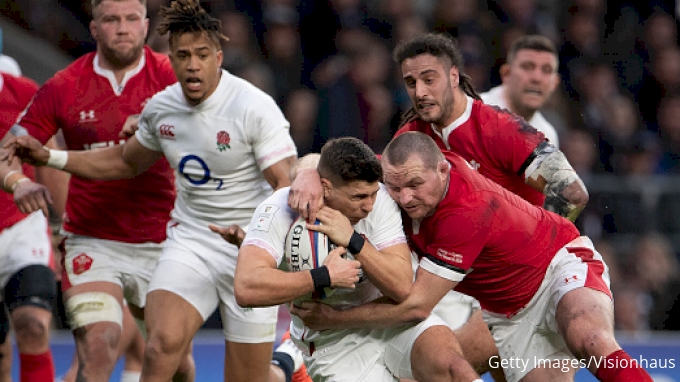 While Biggar recovers, Pivac's experience-laden squad also has dotted around it several young upstarts who could (or have already) made their presence felt for their national side, an important distinction to have, as Wales is less than 12 months from what it hopes will be a worthy Rugby World Cup performance in France. Wales finished fourth at the 2019 World Cup.
Leicester Tigers flanker Tommy Reffell, for instance, was uncapped and relatively unknown on the international stage, before he exploded onto the scene during the South Africa series, posting a man-of-the-match performance in the win over the Springboks. The 23-year-old earned high praise for his performances.
Now back in the squad for his first Autumn Nations Series, Reffell's play for the end-of-year tests could determine Pivac's plans for him ahead of the all-important Six Nations and looming World Cup.
The Last Ride Of Alun Wyn Jones?
Few names are as synonymous with longevity and sustained success in British rugby, let alone Welsh rugby, than Alun Wyn Jones, who again was selected by Pivac for the Autumn Nations Series. The legendary lock is going strong at age 37 with his club side, the Ospreys.
Having made his first senior appearance for his country in 2006, Jones has gone on to be the most-capped international player of all-time, following 153 caps for Wales and another 12 for the British & Irish Lions. He also has played in four World Cups for his country.
Could he potentially make it five, which would make him just the fourth player (along with Samoa's Brian Lima and Italy's Mauro Bergamasco and Sergio Parisse) to appear at so many tournaments?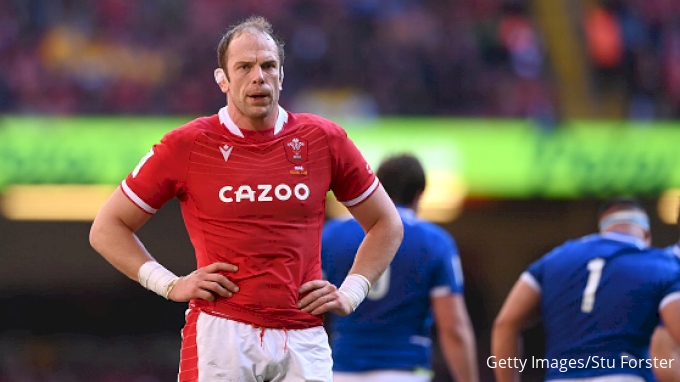 As long as Jones continues to play at a high level, and his aging body allows him to do it, it's very possible he'll be suiting up for Wales in France next year.
He may return to captaining his country for the Autumn Nations Series, too, as Pivac has not yet named the player who'll receive the armband following Biggar's omission from the squad.
If Jones is indeed in the twilight of his international career, he'll have a resume he can look back fondly on - two fourth-place World Cup finishes, three Six Nations Grand Slams and many, many individual honors.
Perhaps he has one last run left in him. If so, the preparation for what could be his career's grand finale in less than a year's time starts now.