Premiership Rugby
English Rugby Looks Towards NFL For Radical Solutions To Financial Woes
English Rugby Looks Towards NFL For Radical Solutions To Financial Woes
English professional club rugby has found itself at a low never before seen, several ideas have been put forward as solutions to make the game sustainable.
Oct 18, 2022
by RugbyPass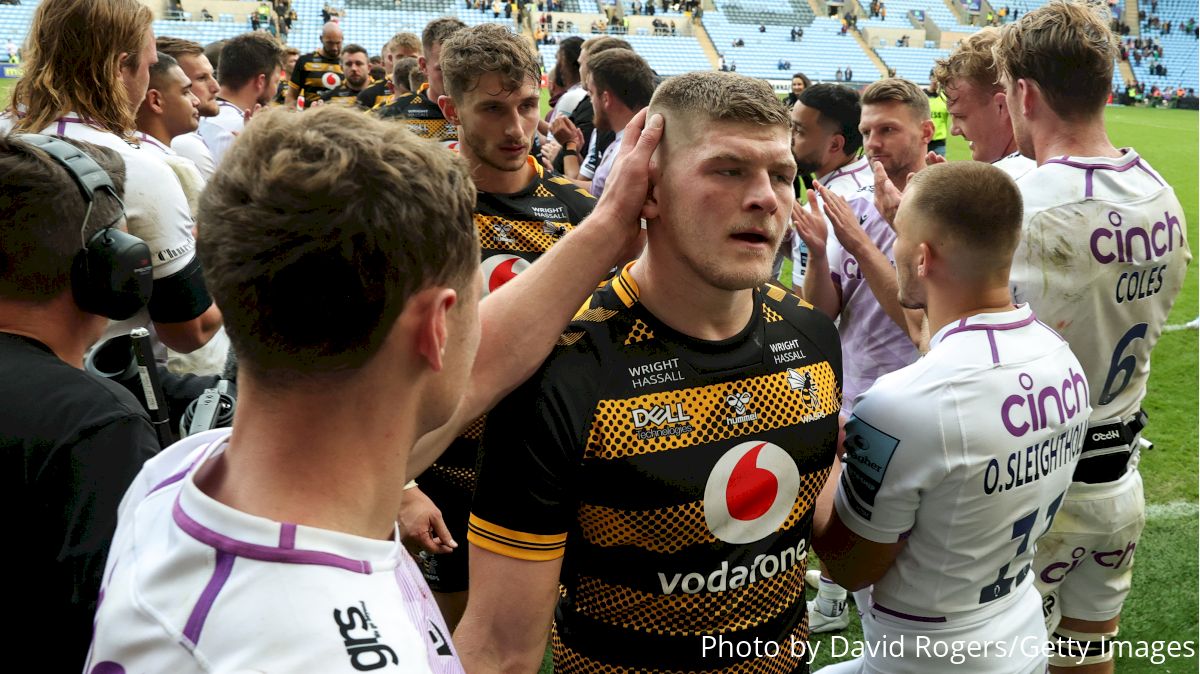 English professional club rugby has found itself at a low never before seen.
In the wake of Worcester Warriors and Wasps RFC removal from Premiership action as the two clubs go through the administration process, several ideas have been put forward as solutions to make the game more sustainable in the long term.
One such idea has come from someone perhaps more well placed than any other to discuss the matter in Wasps CEO Stephen Vaughn who has proposed the league needs a more centralised leadership group.
Speaking to the local BBC radio, Vaughn said, "What I would really like is for Premiership Rugby to have real accountability with regards to the leadership group to make decisions."
"Currently the way it is set up – and it is no fault of Premiership Rugby – it is set up where the owners of all of the clubs are able to make decisions on all of the other clubs and that is just not right. A bit like the NFL and the NBA, who have a commissioner, that would be essential so decisions can be made for the greater good."
Vaughn's words come after Wasps let go of 167 staff members as the club navigates a way forward. Having been through the mill with Wasps, Vaughn warned that it wouldn't just be Wasps and Worcester who could cease to exist if action isn't take swiftly.
"For an amazing institution like Wasps with some really great talented people, to not be able to continue when there are people who want to invest but they couldn't because particular parts of governance or parts of contracts don't allow that to happen that is pretty difficult to deal with because it won't just be Wasps," Vaugh said.
"It's Wasps today, Worcester a couple of weeks ago and there will be other clubs in the future, and we need strategic governance that allows the CEO of Premiership Rugby to make decisions." He concluded.
🖤💛#OnceAWasp pic.twitter.com/S7cWWDyDnK

— Wasps Rugby (@WaspsRugby) October 17, 2022
Echoing Vaughn's sentiments was former England and Wasps star James Haskell who agreed that an NFL style approach could be just what the league needs.
Speaking to Sky Sports News, Haskell said, "There are so many different political situations going on and I think having everything centrally contracted, almost like an NFL model [is the way forward]," Haskell said.
"I think the traditions of rugby are great, but at the top level, to make it sustainable, we need to make it an entertainment business, we need to build up superstars, we need a franchise model, everything has got to be centrally managed and the right people in the right places.
Several other options have been floated about with current England backrow Jack Willis suggesting a central contract model similar to that employed by New Zealand and Ireland could work.
In this situation, players would be contracted to the Rugby Football Union who would cover a large portion of their salary.
Whilst this situation has worked incredibly well for both New Zealand and Ireland, it is not an immediately viable option as current England hooker Jamie George noted when speaking to Sky Sports News.
"It's a huge organisation, a club as big as Wasps, and obviously Worcester previous to that. So I'm hoping the rugby community can rally around and make sure we can then take the game forward and look after the guys that are involved.
When asked about the prospect of central contracts, George said, "We're a long way away from that."
"I guess if you can look to any form of positivity, and it's a really dark time, it's that it probably enforces the RFU, PRL and RPA to start looking into different avenues as to how you can take the game forward."
"Central contracts I'm sure are a part of that, and I'm sure those discussions are ongoing."
Written by Philip Bendon