United Rugby Championship
United Rugby Championship Round 5 Power Rankings
United Rugby Championship Round 5 Power Rankings
Movers and shakers aplenty after another jam-packed weekend of URC action.
Oct 17, 2022
by RugbyPass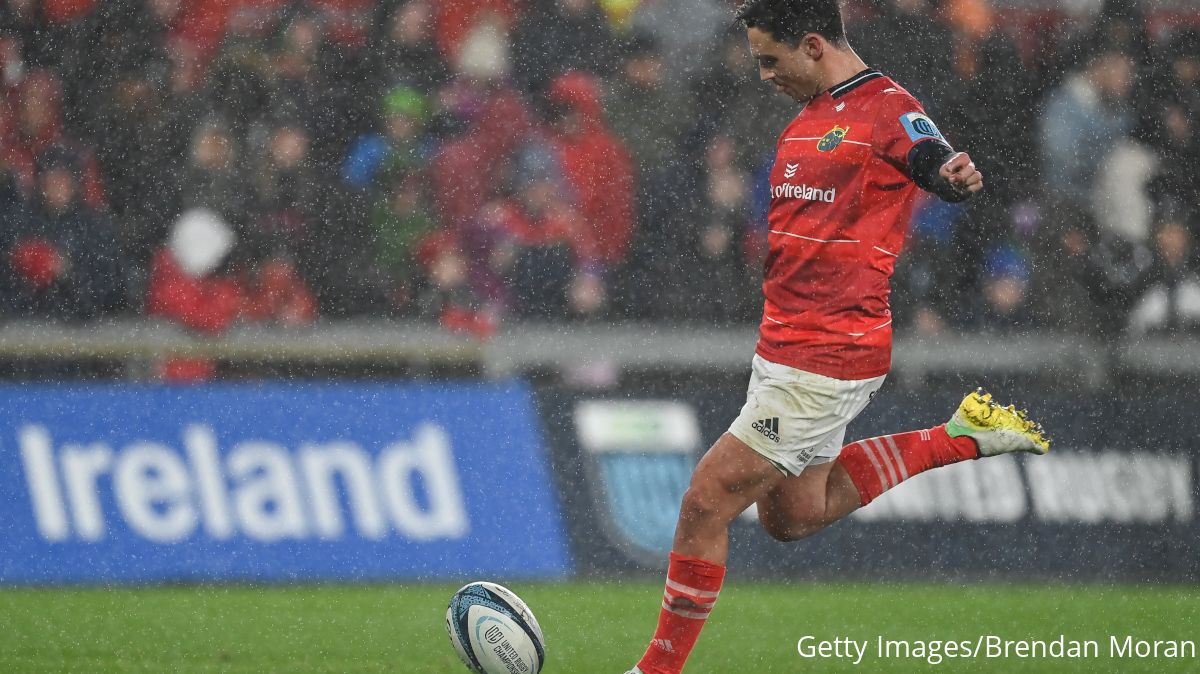 Movers and shakers aplenty after another jam-packed weekend of URC action!
In a world that is ever-changing, one thing remains a constant…. Leinster is very good at rugby! While this fact is widely acknowledged, sometimes it just needs to be put on a paper.
As the Irish giants keep rolling, one of their biggest challengers, the Sharks, welcomed back a giant of their own, as they mount their challenge for the title.
So let's end the talking here and see where your team shakes out in this week's power rankings!
⭐️ Your #BKTURC Player of the Match ⭐️

🏅 Nick Haining | @EdinburghRugby
🏅 Thomas Young | @Cardiff_Rugby
🏅 Joey Carbery | @MunsterRugby
🏅 Sione Kalamafoni | @Scarlets_Rugby#URC pic.twitter.com/5EzzHbydr0

— BKT United Rugby Championship (URC) (@URCOfficial) October 15, 2022
1. Leinster
A titanic derby struggle in Galway was a polar opposite to Leinster's win over the Sharks in Round 4.
An arm wrestle from start to finish, Leinster had to defend for large portions of the match, as they once again proved they are the most well-rounded side in the competition.
Only scoring 10 points themselves was hardly an attacking masterclass, but it was enough to get the job done in a playoff-like atmosphere.
2. Ulster
Champagne rugby from start to finish from both Ulster and their opponents, the Lions (more on them later), showed just how dangerous Dan McFarland's side is this season.
The back three of Robert Baloucoune, Robert Lyttle and Michael Lowry were a handful for the Lions defense to deal with. Playing at altitude almost cost them, as they started to run out of gas with 15 minutes to go.
Hanging on for a valuable bonus-point win ahead of next week's box office clash with the Sharks ensures that McFarland's men keep the pressure on Leinster at the top of the table.
3. Sharks
Starting slowly in this one was not a surprise, given the Sharks had just returned from tour and were easing in their Springbok players.
When things began to click, they simply had too much power for Glasgow and walked away with a dominant win.
Eben Etzebeth's first outing in Sharks colors was a roaring success, with the Bok colossus set to play a major role for his new side in both the URC and Heineken Champions Cup this season.
"I'm South African by heart"
- Eben Etzebeth 💚#BKTURC #URC | #SHAvGLA @SharksRugby pic.twitter.com/jfNnLkre12

— BKT United Rugby Championship (URC) (@URCOfficial) October 15, 2022
4. Stormers
Playing in a monsoon didn't help the Stormers free-flowing attacking game, so emerging with a draw against the Ospreys was not the worst result.
Despite the conditions, John Dobson's side was in the lead with five minutes to play, before the Ospreys scored a converted try to bring things level.
Heading to Cardiff's fast track for Round 6 will suit the Stormers, who look to get back in the win column.
5. Lions
As touched upon above, the Lions clash with Ulster at Ellis Park was an instant classic, with both sides playing some great rugby.
Worryingly for the Lions was that their defense had a 20-minute period on either side of halftime, where they allowed Ulster to take over the fixture.
They did, to their credit, continue to fight throughout and almost snuck away with the win, as the Ulster players began to struggle with the heat and altitude.
Next week against Glasgow is a game they will be expecting to pick up the full five log points.
6. Edinburgh
Much-improved, Edinburgh finally got the result its play deserves.
Smoking a competitive Benetton side once again highlights that when Edinburgh clicks, it is one of the best sides in the league.
Duhan van der Merwe's return has made an immediate difference, and he crossed the try line twice.
Now set up with a run of four winnable games, expect the Scots to rise up the table.
Is Darcy Graham the Erling Haaland of the #BKTURC? ⚽️#URC | #EDIvBEN @EdinburghRugby pic.twitter.com/Vn4gzgbwu9

— BKT United Rugby Championship (URC) (@URCOfficial) October 15, 2022
7. Cardiff
Continuing their improvement, Cardiff saw off the Dragons with ease, bringing a temporary end to the excitement building around their opponents.
Next up is an acid test against the reigning champions, who will be seething following a disappointing Round 5.
On a positive note for Cardiff, Welsh star Josh Adams made a strong return to action with the opening try of the fixture. Having Adams back gives Cardiff much-needed x-factor going forward.
8. Munster
That was more like it!
By no means a perfect performance, but the return of Munster's dogged attitude brought back memories of yesteryear.
Time and again, repelling the big Bulls ball carriers, Munster showed a fight that has been absent so far this season.
The return of their Emerging Ireland stars made a huge difference, as did Joey Carbery's miraculous ascension back to form in the No. 10 shirt.
Playing Leinster in Round 6 will show whether this performance was an aberration or a sustainable improvement for Graham Rowntree's men.
9. Bulls
Poor, unimaginative and uninspiring sums up the Bulls Round 5.
Picking and going with a goal of bashing through their opposition just did not work against a desperate/passionate Munster side (nor did it the week before against Glasgow).
Jake White's side is effective when it gets going, but in the same vein, feels as though it is wasting the attacking talent of Johan Goosen, Kurt-Lee Arendse, Canon Moodie and S'bu Nkosi.
10. Scarlets
A much better performance against a weaker opponent makes the Scarlets difficult to assess.
Ultimately, they still don't look like title challengers but do possess enough talent to remain competitive.
As such, they are very much a middling team that sits in a state of flux at the end of the first quarter of the season.
Scarlets Fever 🕺#BKTURC #URC | #SCAvZEB @Scarlets_Rugby pic.twitter.com/316lrxnB4y

— BKT United Rugby Championship (URC) (@URCOfficial) October 15, 2022
11. Benetton
Disappointing, Round 5 was the first time all season Benetton did not look competitive as Edinburgh tore the team apart.
The Italians are a match for anyone at home but are not quite at the point where they can beat a strong side away.
Despite a tough outing, the first five rounds have by-and-large been a positive return for Marco Bortolami's men, and they still should harbor playoff ambitions.
12. Ospreys
Keeping in line with the Welsh sides, just not quite being at the races,
The Ospreys snuck out a draw at home against the defending champions. They certainly showed plenty of character to come back into the game and leave with two valuable log points, but they just don't seem to be the sum of their parts.
Rhys Webb was in good form in a positive development for the side, but that just isn't enough to consider them a threat at this point.
13. Connacht
Heartbreaking, Connacht shot itself in the foot time and again and blew a golden opportunity against Leinster.
Not scoring a point, despite having plenty of opportunities, says as much about Leinster's defense as it does about Connacht's attacking game.
There were at least five clear try-scoring chances that were not finished. Ultimately, that sums up this side at the moment. Threatening to be a good side without actually taking the next step.
14. Glasgow
Doing to the same thing over and over is the definition of insanity.
If every game was in Glasgow, the Warriors would be the best side in the league.
Despite getting out to a very positive start, they once again got thumped away from home. That's simply not good enough to be challengers at the moment in time.
15. Dragons
Flattered to deceive once again, the Dragons had a chance to make a statement. Instead, they got thumped by a rival that's not really all that great.
A tough watch at times, this young side has so much promise but just hasn't quite put it together just yet.
16. Zebre
And the wheels have come off the chariot.
Zebre was so competitive to start the season, but now injuries are taking their toll, while being able to score 30+ points per game proved unsustainable.
The season is a long way from over, and they should pick up a few more wins, but the early gloss now is well and truly worn away.
Written by Philip Bendon