2022 Free State Cheetahs vs USA National A
Cheetahs Roar Past Gutsy USA Falcons In South Africa
Cheetahs Roar Past Gutsy USA Falcons In South Africa
The Cheetahs overcame a halftime deficit and clinched an emphatic 53-25 win over the USA Falcons in Bloemfontein, South Africa, on Friday.
Oct 14, 2022
by Mariette Adams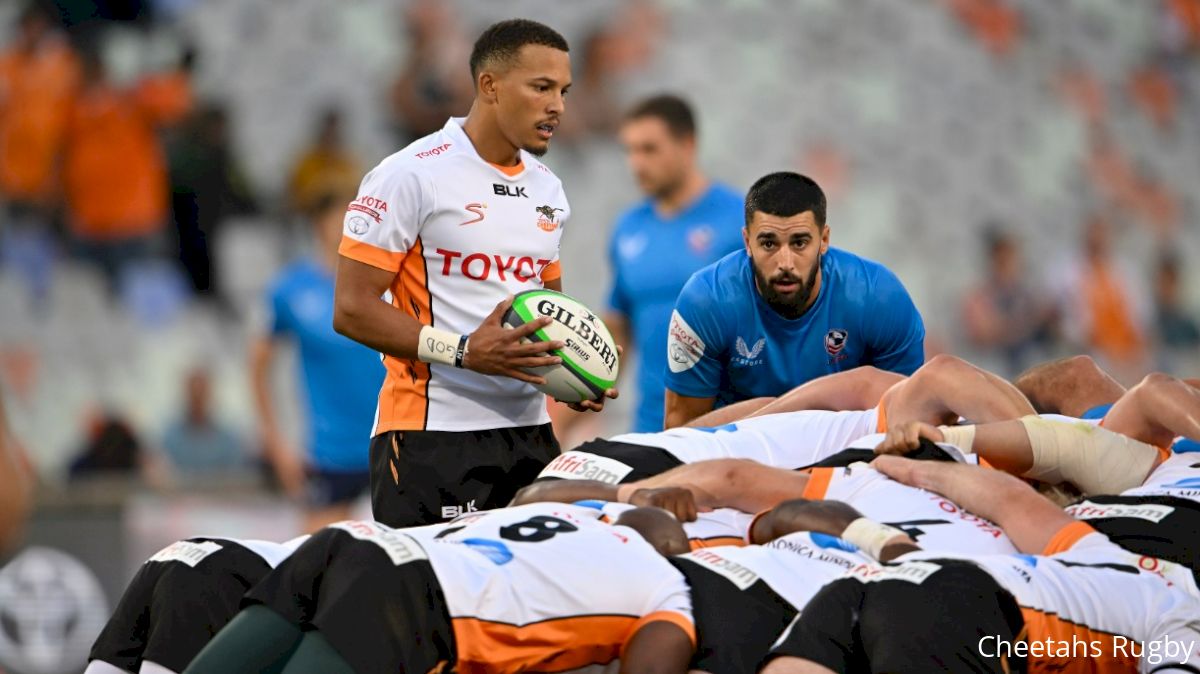 The Cheetahs overcame a halftime deficit and clinched an emphatic 53-25 win over the USA Falcons in Bloemfontein, South Africa, on Friday.
It was far from a complete performance by the Cheetahs, but they won't be fazed in the slightest, given they've claimed the scalp of a test-laden international team, despite not operating at their best.
That said, the score might be somewhat flattering for the Cheetahs, given how well the Falcons competed, especially in the first half.
The Falcons appeared to start with a clear point to prove, as they kicked off proceedings with ferocious intensity on attack.
Allowed too much space in which to operate, the visitors' captain Paul Lasike, a former American Football player for the Chicago Bears and Arizona Cardinals, was front and center during his team's early dominance.
Operating in that crucial inside center channel and up against the much more accomplished and experienced Frans Steyn, Lasike proved he is worth his weight in gold in this USA setup, as he easily poked holes on the Cheetahs line with strong carries to get the USA over the advantage line and into favorable positions on the field on numerous occasions.
Frustratingly for the visitors, that early attacking pressure was in vain, as they failed to turn it into points.
Furthermore, coach Gary Gold will lament his team's inconsistent defense and inability to produce a complete 80-minute performance. They squandered a golden opportunity to secure what would have been a morale-boosting victory on South African soil.
Be that as it may, the Cheetahs slowly worked their way into the game after weathering the initial onslaught on their defensive line. They scored at the first opportunity they had, as Cohen Jasper backed himself to go around a defender on the blindside to run in a try untouched.
Frans Steyn, who knocked over the conversion, put the home side on the front foot when he executed a spinning 50/22 kick from inside his own 22. And, from the subsequent attacking lineout, they stretched the USA's defense with a string, a simple draw and passes, before Sibabalo Qoma dotted down.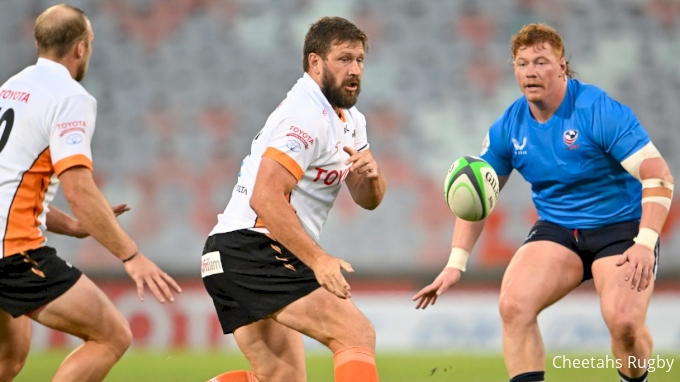 Trailing by 12, the USA seemed to find its second wind, scoring 17 unanswered points via converted tries by No 8 Jamason Fa'anana-Schultz and wing Christian Dyer, which left the hosts truly stunned.
Having had their lead overturned in the blink of an eye, the Cheetahs would go on to score another try to draw level on the scoreboard, but fly-half Luke Carty slotted a vital penalty on the stroke of halftime, as the USA took a deserved 20-17 lead into the break.
That meant it was all to play for in the second stanza, but as it turned out, it was one-way traffic when play resumed.
The Cheetahs came roaring back with four tries, including a brace from hooker Marko Janse van Rensburg and a magical try from the eternal entertainer of South African rugby, Rosko Specman, who went on an electrifying run through the heart of the USA defense to put the game to bed.
Snaps from Bloemfontein 📸 pic.twitter.com/lV2ods0akc

— USA Rugby (@USARugby) October 14, 2022
As the match wound to a conclusion, replacement center Tavite Lopeti crossed for a consolation try for the visitors, but it would be the Cheetahs who had the final say, when captain Victor Sekekete barged over to round off the scoring.
Result notwithstanding, Gold will be pleased with his young and inexperienced team's valiant effort against a more settled Cheetahs outfit.
Cheetahs scorers - Tries: Cohen Jasper, Sibabalo Qoma, Munier Hartzenberg, Marko Jansen van Rensburg (two), Juandre Rudolph, Rosko Specman, Victor Sekekete. Conversions: Frans Steyn, Ruan Pienaar (four). Penalty: Pienaar.
USA Falcons scorers - Tries: Jamason Fa'anana-Schultz, Christian Dyer, Tavite Lopeti. Conversions: Luke Carty (two). Penalties: Carty (two).