2022 Wellington vs Auckland
Bunnings NPC Semifinals: Wellington-Auckland, Canterbury-Bay Of Plenty
Bunnings NPC Semifinals: Wellington-Auckland, Canterbury-Bay Of Plenty
Not all teams make it to this point in the Bunnings NPC season. Now, there's only one round left until the finalists are determined.
Oct 11, 2022
by Briar Napier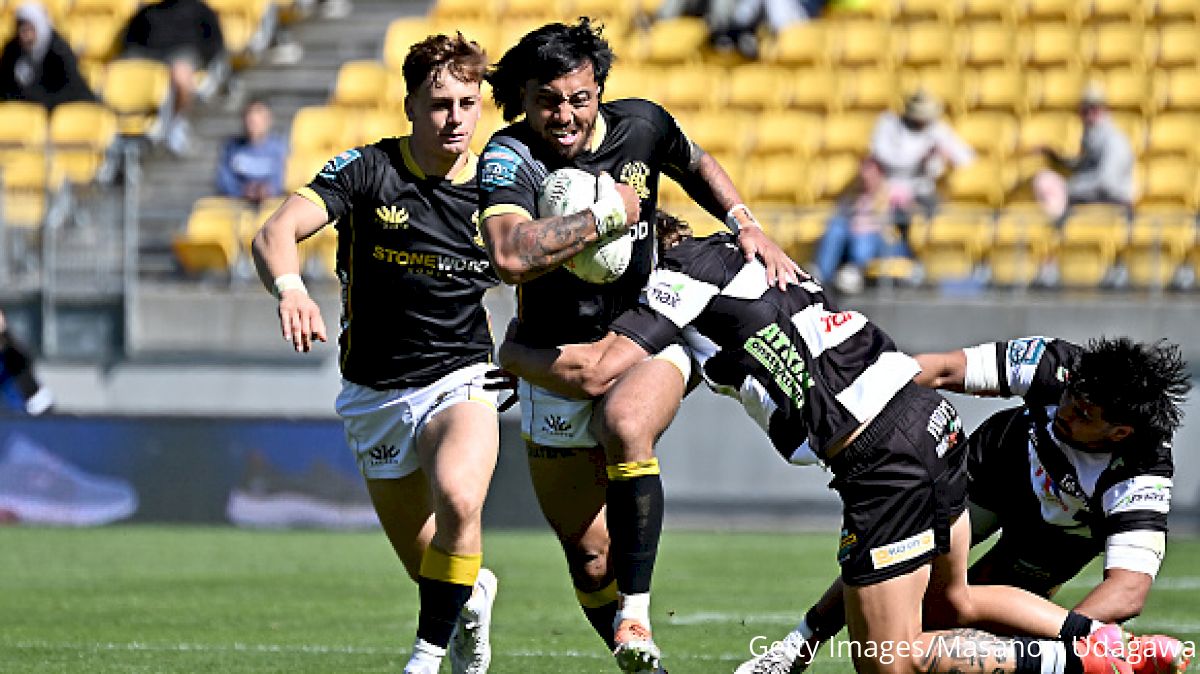 It has been a long, strenuous two and a half months in the Bunnings NPC.
Not all of the competition's teams make it to this point, and sure enough, there are only four clubs remaining.
Between clubs steeped with trophies and history and clubs looking to end historic campaigns with an exclamation point - a championship - there's only one game left before they have a shot at that glory.
The hard part is getting there.
This weekend's semifinal round in New Zealand's provincial rugby championship will determine who will step forward on the pitch in next weekend's final. With so much to lose for every club remaining, the rugby should be intense, calculated and some of the best seen all season.
What is there to look out for in the semifinal round of the Bunnings NPC this week?
Here's a peek at the upcoming playoff matchups. All competition is being streamed live on FloRugby.
NOTE: All kickoff times are listed in Eastern Time and are subject to change.
Wellington Vs. Auckland
Where: Sky Stadium, Wellington
The lowdown: Potentially no side in the Bunnings NPC is playing better rugby at the moment than Wellington, and that is reflected in the fact that the Lions have earned the right to host a semifinal for a spot in their seventh provincial final - and the hope to win their first one after six previous agonizing defeats at that stage.
Wellington started this season 1-2 and was out of the playoff places after three rounds, but coach Leo Crowley's unit hasn't lost a match since, picking up the Ranfurly Shield over Hawke's Bay in Round 7 in the process and dispatching the Magpies for good in the playoff quarterfinals last weekend, getting a go-ahead try from substitute Richard Judd and a clinching penalty kick from fly-half Jackson Garden-Bachop to knock Hawke's Bay out after it took a late lead.
The Lions will get to play Auckland for a shot at playing for the Bunnings NPC crown, with the Super Rugby's Blues affiliate and two-time champs getting back to the semifinal round in triumphant fashion, after COVID-19 restrictions forced the club to shut the doors on its season after just two matches in last year's Premiership Division.
Coach Alama Ieremia's team had to win at the death in the quarterfinals against Battle of the Bridge adversary, North Harbour, being down five points with under 10 minutes to play, before a try from Terell Peita and a last-gasp penalty kick from Harry Plummer provided a thrilling fightback win in Albany.
Auckland will have to emerge victorious on the road against arguably the Bunnings NPC's most in-form squad, a mammoth task at a venue (Sky Stadium) Wellington has never been beaten at in this year's competition.
Community rugby participation numbers are up thanks to the hard mahi from our clubs and schools 🔵⚪️

Read More: https://t.co/X5fFQecSol

— Auckland Rugby (@AucklandRugby) September 28, 2022
Auckland and Wellington didn't meet in the regular season, but with senior international players suiting up on both sides with a trip to a final on the line, expect a semifinal showdown worthy of its stature Friday.
Canterbury Vs. Bay of Plenty
Where: Orangetheory Stadium, Christchurch
The lowdown: Canterbury is lasered in on its first Bunnings NPC championship since 2017, and right now, it's hard to see any team in the competition stopping the motivated squad.
An affiliate of the Crusaders of Super Rugby, Canterbury secured the Evens Conference's No. 1 seed well before the final day of the regular season, with a Bunnings NPC-best 46 points, 12 points clear of division runner-up North Harbour.
With the exception of a shocking 16-10 loss to Taranaki in Round 3, Canterbury has steamrolled through almost anyone that's stood in its path, finishing as the second highest-scoring team in the competition (389, just a point behind North Harbour's 390), and the team that allowed the competition's fewest points (208).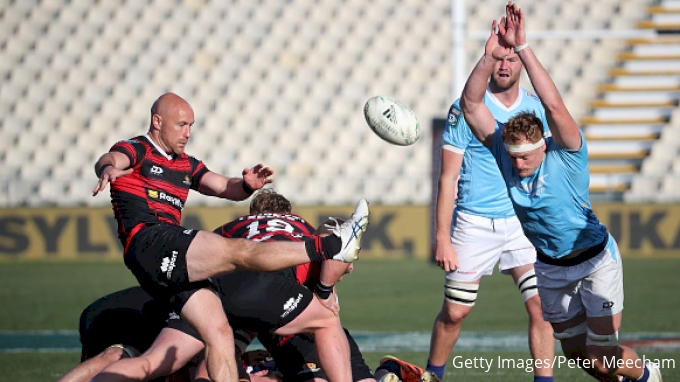 Quarterfinal foes and Cinderella side, Northland, gave Canterbury a worthy fight, but coach Marty Bourke's men never gave up its lead and won 23-16, leaving it a win away from a return to the final for the first time in four years.
The unit standing in its way is Bay of Plenty, which by contrast to Canterbury's 10 final appearances, has never made it to that stage of the competition. Now, the Steamers have a golden opportunity to pull off the Bunnings NPC's shock of the year and make history for their club.
🏙️ The aerial battle in SF2 is going to be MASSIVE!
@crfu v @BOPRugby | Saturday 7.05pm | Orangetheory Stadium
#BunningsNPC pic.twitter.com/aZtsYhU5CO

— Bunnings NPC (@BunningsNPC) October 10, 2022
Nonetheless, Bay of Plenty can claim that it took down one former champion already in Waikato, toppling last year's champ with a 34-27 triumph after lock Naitoa Ah Kuoi crossed over the try line twice.
Canterbury should be the favorite, unless something drastically changes, but did Northland's scare perhaps show some cracks in the Christchurch club's armor for the Steamers to exploit? Or will Canterbury simply have too much firepower and easily scoot on through to yet another Bunnings NPC final?