Premiership Rugby
Club Legend Faces Criticism As Wasps Aim For Potential £50 Million Lifeline
Club Legend Faces Criticism As Wasps Aim For Potential £50 Million Lifeline
English Premiership side Wasps RFC look set to be thrown a lifeline amidst their financing horrors that threaten the very existence of the club.
Oct 11, 2022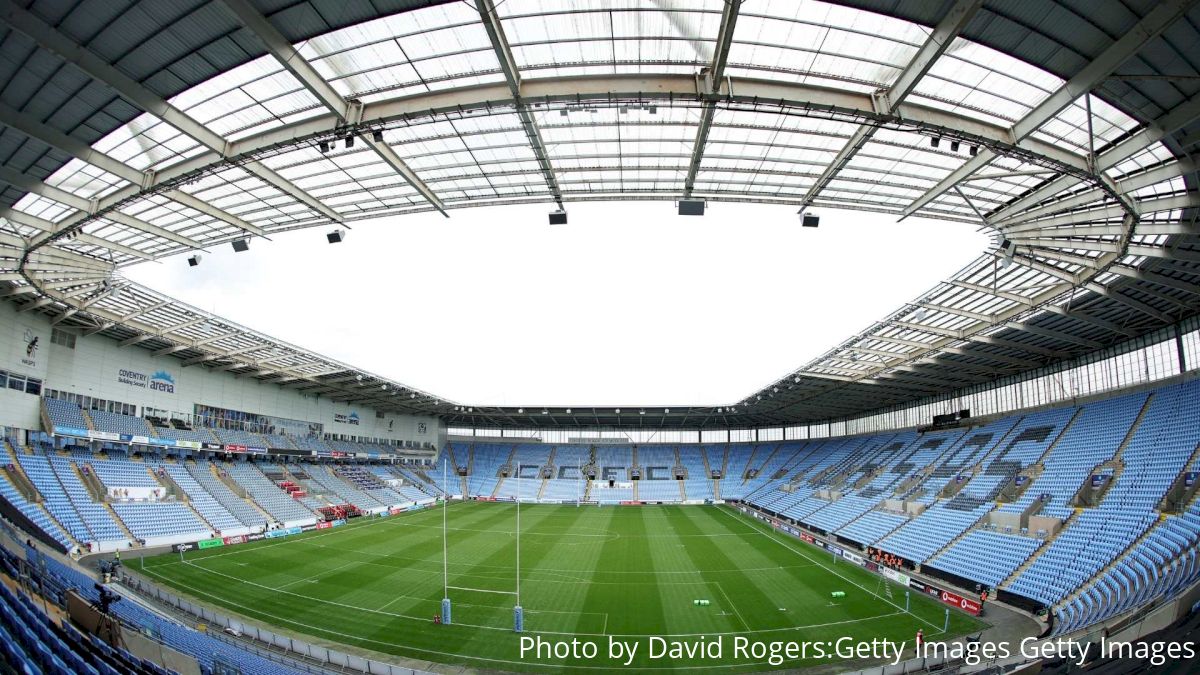 English Premiership side Wasps RFC look set to be thrown a lifeline hopefully bringing an end to their financial horrors that have threatened the very existence of the club.
The lifeline comes in the form of Billionaire Mike Ashley who founded the sporting goods chain 'Sports Direct'.
Ashley is not new to the world of sports having previously owned Premier League soccer team Newcastle which he sold for £300 million in October 2021.
For Wasps the interest of Ashley is major step forward as the club reportedly has two other bids on the table.
Former Wasps chief executive David Armstrong is spearheading a bid with investment group Terminum Capital whilst the Birmingham based NEC group has put a bid forward a bid to purchase club assets including the Coventry Building Society Arena.
JUST IN: #BNNUK Reports.

The NEC Group, one of Britain's best-known exhibition venues, is eyeing the Wasps' stadium used by the Premiership Rugby side Wasps and footballing neighbors Coventry City. #sports pic.twitter.com/NMhiPixKLh

— Gurbaksh Singh Chahal (@gchahal) October 11, 2022
Focusing on Ashley's bid to purchase the club and the arena, reports have linked him to a return to football with Coventry City Football Club who have a ten-year lease with the Coventry Building Society Arena.
Now an urgent matter as Wasps reportedly have to pay a £2 million tax bill imminently or they will face a winding up notice similar to that handed down to Worcester Warriors.
In addition to the winding down notice, Wasps owe £35 million to bondholders which was used to finance the purchase of the stadium following their move from London in 2014.
Based on conversations today, it appears that Wasps are in serious trouble. Massive 'debt mountain' and board are seemingly split about what to do. Buyers have been put off by the indecision. But Mike Ashley interested in rugby + football + stadium package.

— Chris Foy (@FoyChris) October 10, 2022
Alongside the bids above that have been publicised it is understood that there are two other potential bids from unknown sources.
As the bidding process plays out, time is of the essence for the midlands club.
Should Wasps face this winding down notice and subsequently be placed into administration they too will join Worcester Warriors in being relegated from the top flight competition.
Issuing a statement in relation to the potential bids, Wasps said the following.
"Since filing the original notice of intention on 21 September, a number of additional potential investors and funders have come forward."
"Discussions are now at a relatively advanced stage, and we remain hopeful of securing a deal that will allow the group, and the entities that sit within it, to move forward.
"We would like to thank all stakeholders for their engagement during this process, and in particular the constructive support and approach provided by the RFU (Rugby Football Union) and PRL (Premiership Rugby).
"This will continue to be vitally important as negotiations with interested parties proceed and we remain in regular dialogue with both organisations.
"While the financial circumstances facing the group are extremely challenging, we remain optimistic about a positive outcome and will keep our players, staff, supporters, partners, bond holders and suppliers updated as this process moves forward."
Whilst the bids get considered and the club continue to navigate their way forward, former club captain Lawrence Dallaglio has come under severe criticism for his take on the club's future.
Speaking on the highly popular 'Rugby Tonight' show, Dallaglio said the club should be dealt with in a different to fellow Premiership club Worcester Warriors who have already been placed into administration.
Wasps is one of the oldest clubs in English rugby, having been founded in 1867 in Hampstead, London.
"They [RFU] will say that any club that's in administration has to go the same way as Worcester," Dallaglio said.
"But the reality is, do you want to lose one of the biggest brands in club rugby, in world rugby and one of the brands that's been one of the most successful sides in the Premiership? Let's hope it doesn't come to that."
Dallaglio's comments were met with immediate backlash as fans and pundits alike did not agree that the club should receive preferential treatment.
"It's worrying times for all rugby fans"

"In terms of Wasps, it is a complex situation"

"Everyone is working around the clock to find a solution"@dallaglio8 on @WaspsRugby's fight for survival...#GallagherPrem pic.twitter.com/cVHY2uIDCT

— Rugby on BT Sport (@btsportrugby) October 9, 2022
Why shouldn't they be relegated when they can't afford to be in the league?

— Adam Warwick (@AdamWarwick86) October 9, 2022
This is appalling from dallaglio. If the @RFU and @premrugby have any integrity then it won't matter that wasps are a so called big club. They will have to face the same music as Worcester. Stop giving this bloke a platform to speak. It's a clear conflict of interest

— Sam Rowe (@Samo4Rowe) October 9, 2022
his argument is literally "we're a big club so shouldn't face the consequences of our reckless gamble".

We've all had to compete with Wasps getting the benefit of that £35m bond. Now they have to face the consequences of taking it too.

— SPK (@spkeene) October 9, 2022
More like "shouldn't happen to Wasps cos I'm still a director and don't want to let on that we royally f@cked up" shouldn't be asked to comment as he has a direct COI that should have been made clear at the start,

— Rich Ewings (@richewings) October 10, 2022
Written by Philip Bendon