2022 Leinster Rugby vs Sharks
'Sexton Is A Petulant Child' - Leinster Fly-Half Johnny Sexton Under Fire
'Sexton Is A Petulant Child' - Leinster Fly-Half Johnny Sexton Under Fire
Johnny Sexton started his first Leinster game of the season Saturday, and he was very much the returning maestro, steering the men in blue to a win.
Oct 11, 2022
by RugbyPass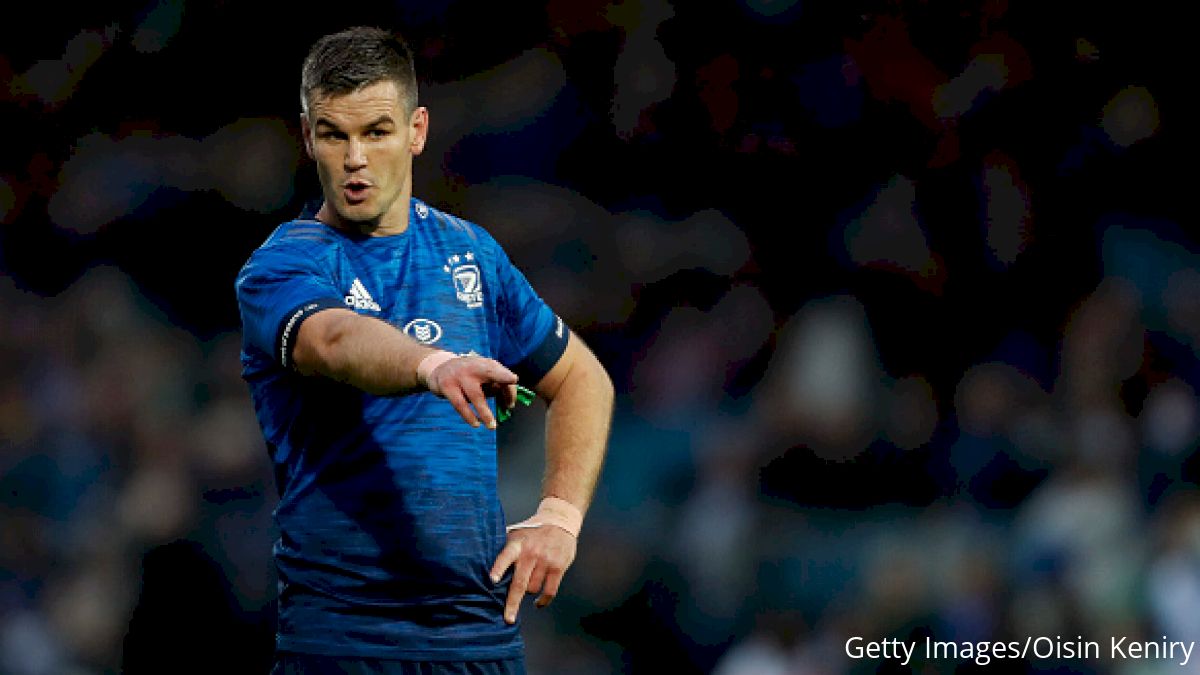 Ireland fly-half Johnny Sexton started his first Leinster game of the season Saturday, and he was very much the returning maestro, steering the men in blue to a thrilling 54-34 win over the Sharks.
It was vintage Sexton, too. The 37-year-old bestrode the pitch - an angry commander in chief - shouting orders, kicking pinpoint cross kicks and scoring a remarkable solo try in a virtuoso display in front of an adoring RDS crowd.
💪 | Relive Saturday's incredible game against the Cell C Sharks. #LEIvSHA #FromTheGroundUp pic.twitter.com/mVKvsMPLLK

— Leinster Rugby (@leinsterrugby) October 10, 2022
He also was up in the faces of his South African opposition at every opportunity.
Late in the second half, two headshots in a single play from the defending Sharks saw things boil over, and it was in this passage of play that Sexton drew fire from fans.
Sexton's exchanges with referee Craig Evans left South African fans with a sour taste in their collective mouths.
Demanding and sarcastic, the Dubliner was totally unabashed in pursuit of what he saw as justice for the head-high shot on Ross Byrne.
A red was forthcoming, and Leinster went on to close out the game with some authority.
Many fans - and not just of the South African variety - weren't pleased to say the least.
Outspoken SA rugby pundit Mark Keohane observed: "Jonny Sexton owning the ref."
Fellow South African journalist Brendan Nel wrote: "Sexton may be a great player but the whinging is not a good look. Ever. How many players would get away with the backchat Sexton gets away with. Siya gets half the leeway, but there is an [un]written rule to put up with Sexton's whinging... Interesting that the SuperSport panel also has a few words for Sexton's constant whinging... just saying. If you're a Leinster fan, check your privilege."
And, it wasn't just South Africans. Welsh rugby fan Rich Corless wrote: "Sexton is a petulant child though. Trying to get a Sharks player sent off for a clear rugby incident. It's so easy to hate him when he acts like this though."
One fan drew a line between Sexton's backchat with Evans and a recent incident with fellow Ireland international Bundee Aki, who was banned for a dangerous clearout and had his ban extended because of his pursuit of the referee after a red card was brandished.
"The Johnny Sexton (bitchy) and Bundee Aki (moany) ref backchat is getting really disgusting."
Even some Leinster fans admitted to finding his exchanges with Evans a bit much.
"I'm a Leinster fan. But one of these days, a Referee has to be strong enough to card Sexton for his constant verbals. Really tiresome and counter-productive. And just wrong too - don't want that s***e in Rugby," posted one.
Yet for all the criticism of the veteran, there was an equally vociferous defense on the Ireland side of the social media aisle.
📸 | See the best images from our 13 try thriller v the Cell C Sharks.

Full gallery 👉 https://t.co/MilW3n6yUw #LEIvSHA #FromTheGroundUp @sportsfile pic.twitter.com/GqOC4xUhaf

— Leinster Rugby (@leinsterrugby) October 10, 2022
Karl Brophy may have landed a fatal blow to the critics when he eloquently snarked: "South African rugby supporters would, presumably, much prefer if Johnny Sexton stayed quiet on the pitch and, instead, put out an hour-long video on Twitter tomorrow systematically attacking the referee over his failure to protect the players from foul play."
Another Leinster fan stated: "Every single fan bitching about Sexton would sell their granny to have him play for their team."
Irish rugby writer and podcaster Will Slattery heaped praise on the ageing general: "What a master class that was from Johnny Sexton. For all the time we spend debating the ten-pecking order, sometimes it's worth just taking a step back and enjoying what he is still producing at 37."
Regardless of his behavior, there was no denying Sexton's influence on the game, which even his most bitter critics will concede was telling.