2022 North Harbour vs Auckland
Bunnings NPC Quarterfinal Recap: Waikato's Repeat Hopes End
Bunnings NPC Quarterfinal Recap: Waikato's Repeat Hopes End
The quarterfinal matchups that kicked off the win-or-go-home matches in this year's version of New Zealand's provincial rugby competition didn't disappoint.
Oct 10, 2022
by Briar Napier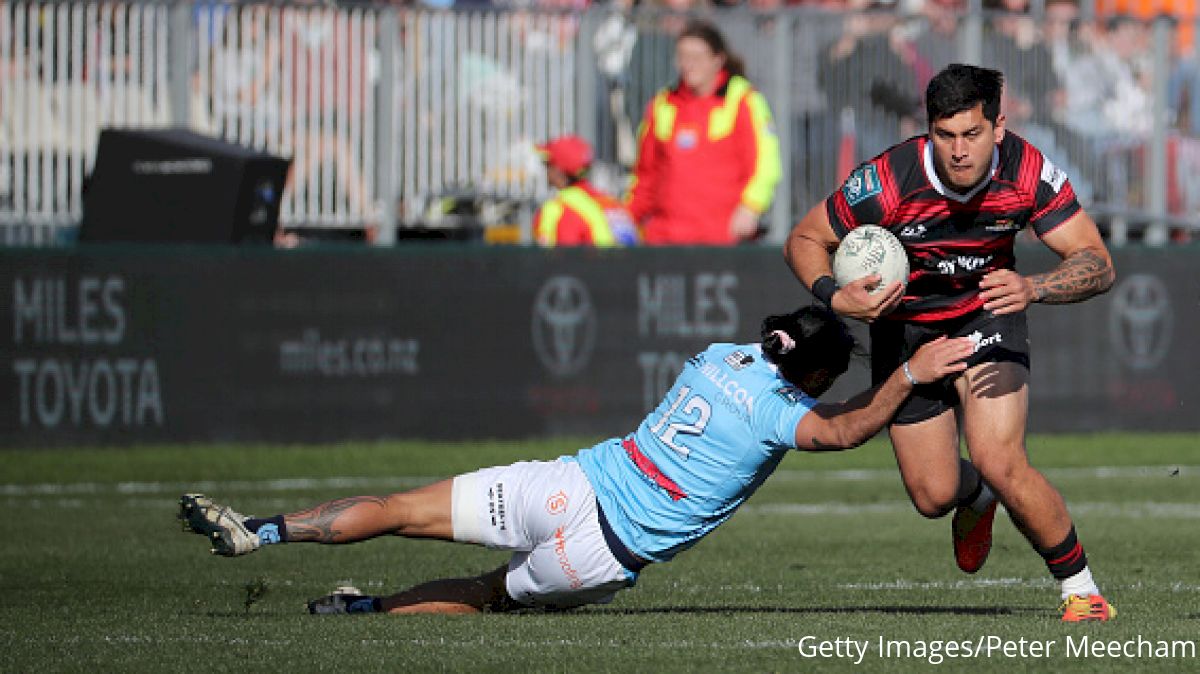 Was there ever any doubt the Bunnings NPC playoffs weren't going to be exciting? If there were any reservations before, they surely don't exist now.
The four quarterfinal matchups that kicked off the win-or-go-home matches in this year's version of New Zealand's provincial rugby competition didn't disappoint, with all four showdowns separated by seven points or less. Several late pushes and comebacks made for a thrilling weekend of rugby.
Now, just four teams remain standing for a shot at glory and bragging rights over their fellow provincial competitors. When one side eventually lifts up some silverware, it could have its quarterfinal performance partly to thank for setting the stage for a historic run.
What went down in the quarterfinal round of the Bunnings NPC this past weekend?
Here's a look at who is moving on and who is going to watch the remainder of the postseason at home. Remember, all of the playoff excitement is being streaming live on FloRugby.
Title Favorite Canterbury Ends Northland's Dream Run
It was an admirable 2022 Bunnings NPC for Northland, as the Taniwha turned a 12-point, 1-7 campaign last season into a remarkable postseason appearance this time around.
Canterbury, which dominated the regular season and is considered to be the clear front-runner to take home its first provincial championship since 2017, ended the Cinderella run with a 23-16 victory at the Orangetheory Stadium in Christchurch, but the visitors did not make it easy for the competition's No. 1 seed.
Canterbury looked as if it was going to cruise to the semifinals after two tries in the first 11 minutes through Tamaiti Williams and Brodie McAlister, with an early yellow card by Northland's Blake Hohaia seemingly adding salt to the wound. That left the Taniwha down both by a double-digit deficit and temporarily on the pitch with 14 men.
Still, Northland put up a second-half fight.
Jonah Mau'u crossed over not long after the intermission to give his team some life, while a pair of Daniel Hawkins penalties cut the Canterbury lead to four.
But Fergus Burke's third, and final, penalty in the final minute sealed the deal for the hosts, and they advanced to the semifinals for the second straight season, while firmly establishing themselves as the side to topple in the Bunnings NPC.
Bay Of Plenty Takes Out Defending Champion Waikato
There will not be a repeat title winner in the Bunnings NPC this season.
Bay of Plenty earned its triumphant return to the competition semis with a 34-27 win over the Mooloos, who were seeking to become the first squad to repeat a New Zealand provincial rugby title since Tasman did it in 2020.
The Steamers got their mistakes out of the way early, after Waikato opened the scoring in the 10th minute via a bizarre try from lock Laghan McWhannell, who ran right up the middle untouched past a swarm of Bay of Plenty defenders from just over 20 meters out.
Laghlan McWhannel was HUGE yesterday!

Thanks for another great season, @WaikatoRugby!
#BunningsNPC | @skysportnz pic.twitter.com/TgxCeA9Zwk

— Bunnings NPC (@BunningsNPC) October 9, 2022
The Steamers stood strong for much of the remainder of the match, getting two tries from lock Naitoa Ah Kuoi and 4-for-4 kicking on penalties from substitute fly-half Wharenui Hawera, the last of which came shortly after scrum-half Leroy Carter's late try with under 10 minutes to play to nail the door shut on a Mooloos push, even with Bailyn Sullivan crossing over for a late consolation try.
Bay of Plenty, which lost to Waikato in a thrilling 35-34 encounter the weekend before to close out the regular season, now is a win away from its first appearance in a Bunnings NPC final, since the league was made professional in 2006.
Wellington Withstands Hawke's Bay's Second-Half Push
Facing off the for the first time since the Lions took the Ranfurly Shield away from the Magpies in Round 7, Wellington's rapid start - two tries and a penalty in the first 11 minutes - was challenged late by Hawke's Bay, but coach Leo Crowley's side held strong, even following 21 second-half points from the Magpies.
The Lions took an 18-0 lead at the break following Ruben Love's crossing-over and a penalty try, along with a penalty kick and a drop goal from fly-half Jackson Garden-Bachop.
X-Factor AND a maul.

We'll see ya next year, @hbmagpies! 🤝
#BunningsNPC | @skysportnz pic.twitter.com/oZrViw1R5O

— Bunnings NPC (@BunningsNPC) October 10, 2022
The Lions did well to stuff out Hawke's Bay's attacks with efficiency and to get it frustrated on the pitch, as evidenced by Magpies hooker Tyrone Thompson getting sent to the sin bin and Wellington earning itself the penalty try as a result.
But Hawke's Bay put up three tries in the final 40 minutes through Brad Weber, Lincoln McClutchie and Josh Kaifa, the latter of whom put the Magpies ahead 21-18 with just nine minutes until the final siren.
Wellington's answer was one better, however.
Richard Judd crossed over five minutes later to get the Lions back into the lead, punching their ticket to the next round, where they will host their semifinal match, following Garden-Bachop's last-minute penalty kick.
Auckland Gets Last-Second Win Over Noisy Neighbor North Harbour
In the rivalry known as The Battle of the Bridge, named for the Auckland Harbour Bridge that separates North Harbour's home of Albany and New Zealand's largest city of Auckland, Auckland emerged ahead of its local rivals for the second time this season with a thrilling comeback 21-18 win, putting it one step closer to a third Bunnings NPC championship.
Still, the performance had plenty of adversity beyond just the normal stakes of the local derby, as it was North Harbour that stormed out to a solid first-half lead, with the competition's leading point scorer, fly-half Bryn Gatland (139 points), bursting past the try line just before the break.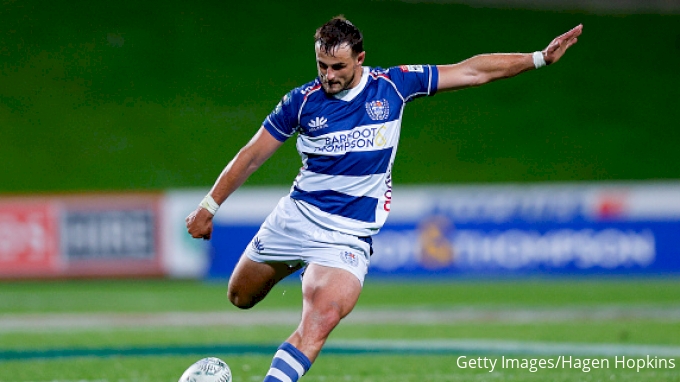 Then, with Auckland down a man after Tomas Aoake drew yellow for a knee to Gatland's head, the Bunnings NPC's leading try scorer, Tevita Li (13 tries), crossed over on the stroke of halftime to give the host a 15-6 advantage at the turn.
All Black Akira Ioane initiated the rally for Auckland, and his 52nd-minute score, plus the conversion, cut the deficit to two.
Though North Harbour's Shaun Stevenson booted a penalty kick to put his side back up by five in the 70th minute, an Auckland try from Terell Peita shortly after tied it, and a penalty kick by Harry Plummer seconds before the end of regulation won it.
Auckland will have to travel to and beat Wellington to reach the final, but if it can develop a late-season reputation for being road warriors, watch out.