SANZAAR
United Rugby Championship Round 3 Power Rankings: A Change At The Top
United Rugby Championship Round 3 Power Rankings: A Change At The Top
A look at the 2022 United Rugby Championship Round 3 power rankings. There was a change on top, as powerhouse sides flex their muscles.
Oct 3, 2022
by RugbyPass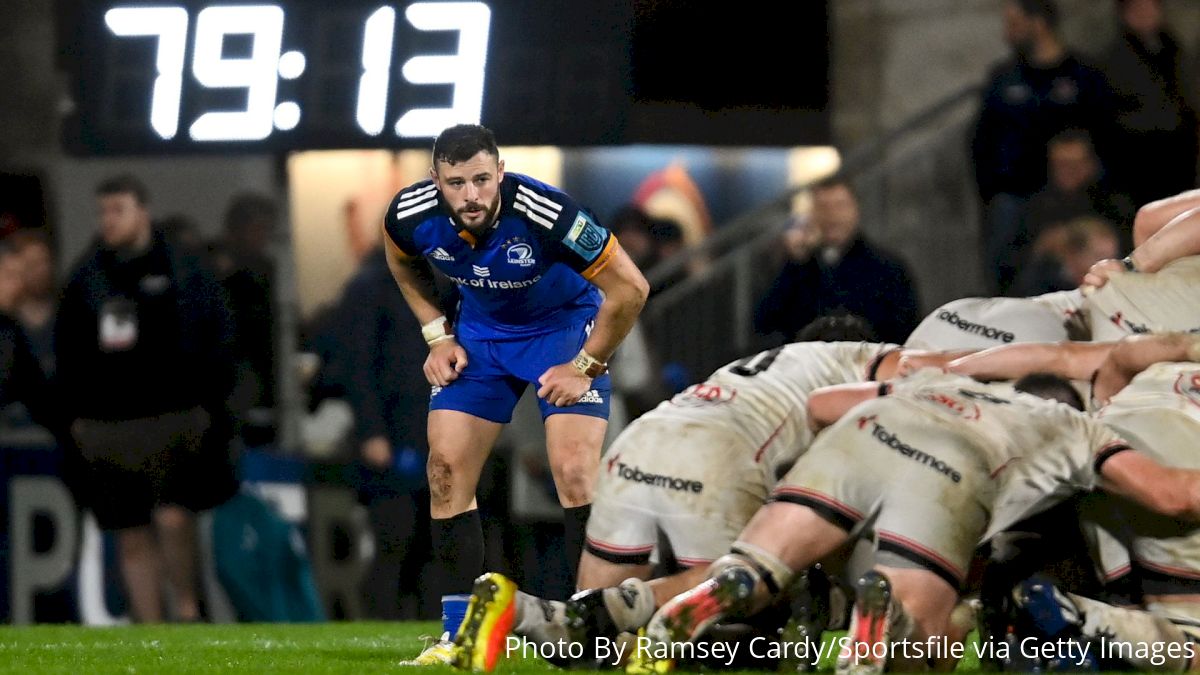 Predictions are hard, and that is what Round 3 of the 2022 United Rugby Championship reaffirmed in my mind.
Picking against powerhouse sides also is not a great idea, especially when they have one of the greatest players of all time coming off the bench.
Alas, the URC once again has proven just how competitive it is this season, as several sides that won comfortably in Round 2 were thumped in Round 3, and visa versa.
What does this mean? Well, quite frankly, it makes this league an incredibly exciting one to watch!
So, let's take a look where it all shakes out on our Round 3 power rankings!
1. Leinster
Powerful, unwavering and still the big dog, we are running out of ways to describe the Leinster machine.
Last season's semifinal loss appears to have stung Leo Cullen's men, and they once again look to be the best side in the competition.
Squad depth is what will keep Leinster as one of the front-runners in this league once again, as they have proven they have the depth to compete even without their front line players.
2. Stormers
The reigning champions have picked up where they left off last season, and they brushed past Edinburgh with ease in Cape Town.
Evan Roos is a freakshow and is approaching world-class status at a rapid rate.
Damian Willemse might well be the best player in the league, which really is saying something.
Angelo Davids has magic feet ✨#BKTURC #URC | #STOvEDI | @TheStormers pic.twitter.com/6Py3WHl97H

— BKT United Rugby Championship (URC) (@URCOfficial) October 1, 2022
3. Vodacom Blue Bulls
Jake White's men simply are too physical for the majority of the league to live with.
Edinburgh did push them to their limits in Round 2, but their win over Connacht in Round 3 was comprehensive.
Heading on the road next week for their first away international games of the season, the real tests are coming, particularly in Round 5, as they head to Limerick to take on Munster.
4. Ulster
A hard-fought narrow loss to Leinster in a torrential downpour dampens the Ulster flame slightly.
Dan McFarland's side still is the front-runner, however, and really has been hit by the Emerging Ireland tour. When their young stars return from Irish duty, they will be an even tougher prospect.
5. Cell C Sharks
Back-to-back narrow wins over minnows hardly is the most impressive start to a season, but in saying that, they still have picked up two valuable away victories.
As touched upon before, the Sharks have the luxury of welcoming back world-class international talent as the season goes on, which only will make them stronger.
Next weekend is their first real acid test, as they head to Dublin to take on Leinster in its own backyard. Sean Everitt likely will recall his big names for this tough task.
6. Benetton Treviso
Hands down the biggest surprise of this young season, Benetton has been sensational. Thumping both Glasgow and the Scarlets is a real mark of improvement for the Italians.
Losing away to Leinster was not unexpected but does show that they remain just a rung below the very best sides in the competition. Irrespective of this, their improvement so far is marked and is a huge boost for Italian Rugby as a whole.
After collecting a beautiful offload, Edoardo Padovani dances in to score @BenettonRugby's second try of the evening 2️⃣#BKTURC #URC | #BENvSCA pic.twitter.com/adOeP7OiSf

— BKT United Rugby Championship (URC) (@URCOfficial) October 1, 2022
7. Emirates Lions
Another surprisingly positive development, the Lions are competitive again!
Losing at home to the Bulls to open the season was a tough one to take, but back-to-back away wins in Wales was a huge statement by the team from Johannesburg.
The Lions suffocated Cardiff in Round 3. Their forward pack was immense, while their halfbacks looked classy and should only get better as the season goes on.
8. Edinburgh
Mike Blair's men took a step back against the champions, leading 10-0 at the 40-minute mark, conceding a try on the stroke of halftime was a back breaker.
Edinburgh then was dominated in the second half, as back-to-back physical battles appear to have taken their toll.
Next up are the Lions in Edinburgh, which will be yet another physical battle. A win here will get their season back on track.
9. Ospreys
A great rebound win for the Ospreys against Glasgow was just what was needed.
Winger Keenan Giles led the way with two simply world-class tries that set the standard for the rest of the team.
The Ospreys look competitive against the majority of the league but are significantly behind the bigger South African and Irish sides. At the moment, this doesn't look like it's changing.
Keelan Giles showing superb hangtime to break the deadlock 🚀#BKTURC #URC | #OSPvGLA | @Ospreys pic.twitter.com/2BmfQGtpjD

— BKT United Rugby Championship (URC) (@URCOfficial) October 1, 2022
10. Dragons
Scrappy - a one-word description that fits this Dragons side.
Losing by one point to the Sharks is not a calamity for the Dragons, who have taken a real step forward from since their horrible loss to Edinburgh in Round 1.
Being competitive is a marker of improvement for this team this season.
Unlikely to challenge for a playoff spot, but pushing the big sides and picking them off occasionally, would mark a successful season.
11. Munster
A win is a win, but boy that was a tough watch.
Leading 21-5 at halftime, Munster should have pushed on to pick up the bonus point. Instead, it stagnated in a worrying fashion that had Musgrave Park in a deadly silence.
Missing 10 players with the Emerging Ireland side does not help, but this side has seasoned internationals and should be better.
At times guilty of looking ahead to the big European nights, Munster needs to get its act together, and quickly.
Historically, Munster is the most dangerous when written off, so there certainly is a chance they will be there, or thereabout, when the business end of the season comes around.
12. Zebre Parma
Pummeled, this was the first game where Zebre didn't really fire a shot. That being said, they limited Munster to zero points in the second half, but that feels more like a Munster issue than anything Zebre did well.
Injuries are starting to take their toll, as all of their centers went down injured in Round 3.
Brilliant for the opening two rounds, it feels as though the wheel might be coming off for the Italians.
13. Glasgow Warriors
Inconsistent. How Glasgow went from putting 50 past Cardiff in Round 2 to being uncompetitive in Round 3 is mind boggling.
Head coach Franco Smith has laid the blame squarely on his players. They feel like a bottom-3 team this season, which is disappointing, given their talent.
14. Scarlets
Defense is optional with this Scarlets side. They've conceded 112 points through three rounds. That is an average of 37 points per game.
Sure, their attack is good, but no team can win consistently when leaking points at a rate of knots.
15. Connacht
Connacht has had the toughest start to the season imaginable. The matchmakers simply have stitched them up.
Ulster, Stormers, Bulls, Munster and Leinster is a tough stretch for even the best sides in the league.
Bundee Aki's justified lengthy suspension just adds another layer of difficulty for Andy Friend's side.
They will get some wins throughout the season, but finishing in the top of the table looks like a mountainous task at the moment.
😍 @ConnachtRugby with the beautiful slick hands 👏

Did you see Mack Hansen's out-the-back pass? 🤯#BKTURC #URC | #BULvCON pic.twitter.com/CMJjdS93H9

— BKT United Rugby Championship (URC) (@URCOfficial) September 30, 2022
16. Cardiff Blues
The early season shine has thoroughly worn off.
Reports of off-the-field nonsense with players ripping up a local pub does not help a team that looks directionless at the moment.
Beating a struggling Munster team missing many of its stars in Round 1 no longer looks impressive.
Cardiff is on an express train to last position this season if it doesn't show some gumption and grit.
Round 3️⃣ was full of drama, tries, skills and defiance 🏉

Here's how this round unfolded 👇#BKTURC #URC pic.twitter.com/6q34UDjVu1

— BKT United Rugby Championship (URC) (@URCOfficial) October 2, 2022
Written by Philip Bendon