Michael Cheika - Rugby's Busiest Coach Is Set To Make Sporting History
Michael Cheika - Rugby's Busiest Coach Is Set To Make Sporting History
Argentina head coach Michael Cheika to lead two World Cup campaigns in the space of 11 months, as he names his Lebanese Rugby League team.
Sep 30, 2022
by RugbyPass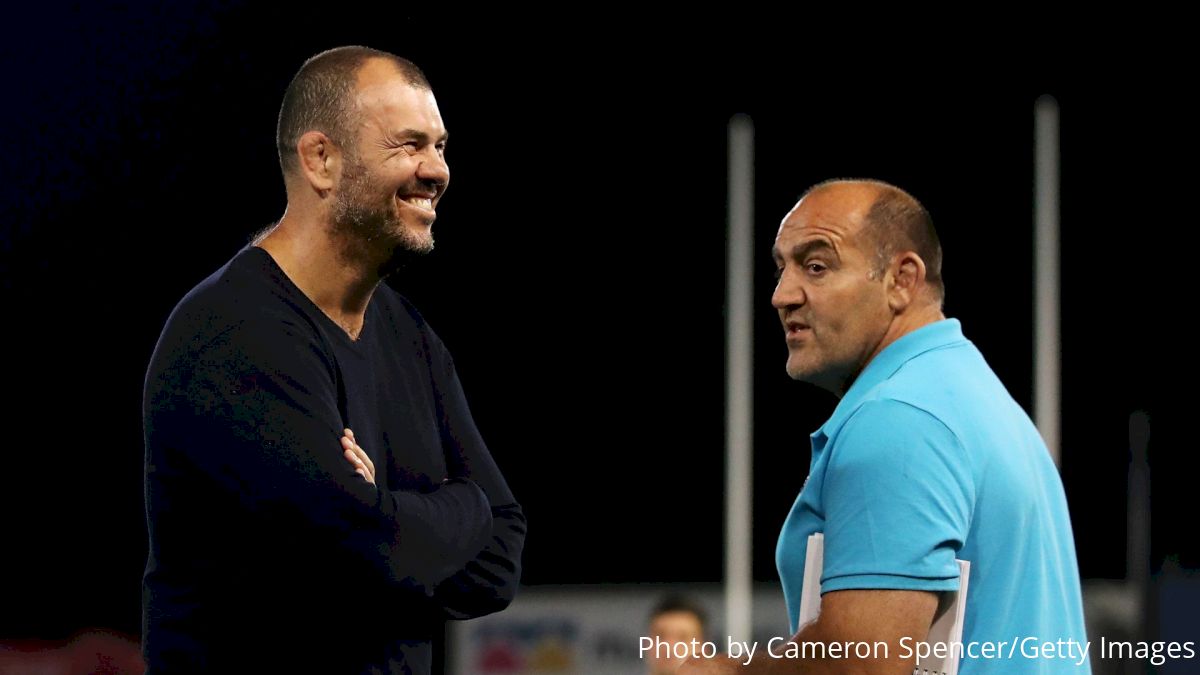 As the dust settles on the 2022 Rugby Championship, Argentina head coach Michael Cheika has returned to his native Sydney in preparation for a unique sporting challenge.
Named as Los Pumas head coach back in March, Cheika has become the busiest man in Rugby over the past year.
In addition to his commitments with Argentina, the former Wallabies coach also is the Director of Rugby for Japanese Top League side the NEC Green Rockets and the Lebanese Rugby League side.
With the Rugby World Cup now under a year away, Cheika will spend the next seven weeks heading up the Lebanese challenge at the Rugby League World Cup.
The tournament, which is set to kick off Oct. 15, will see the very best of the 13-man code play matches all over England.
Burning the candle at three ends would be an unthinkable task for just about every other living being but Cheika who is deeply proud of his Lebanese heritage is making no excuses.
"While it is good to say I am doing all three and all of that, it's no good doing all three poorly," Cheika said. "You have to do all three well. That's non-negotiable." He told the Sydney Morning Herald.
He continued on to explain what excites him about the different roles.
"They're three totally different things," Cheika said. "In Japan, it was a great experience for me because I have never really been in a team that has been challenged at the bottom of the table. We won our first game in three years this year, and we survived in first division, which wasn't expected and a great result for us.
"The Lebanon challenge is totally different. Trying to find the sponsors, organize a broadcaster, trying to get across the selections and the players across a number of competitions, there are guys I haven't seen much of. And then just trying to create that atmosphere, but that is easy because I am very passionate about it.
"And then, of course, Argentina, which I am very honored to be doing. It is the highest level of the game."
A serial winner at every stop, Cheika has seen and done it all in the world of Rugby Union as such his sojourn into the 13-man code is one of the more fascinating stories of 2022.
Following his exit from the Wallabies head coaching post following a tumultuous 2019 Rugby World Cup, Cheika had initially dabbled with different coaching posts including as an assistant with Los Pumas before taking over as the main man following Mario Ledesma's resignation.
Whilst working with Argentina, Cheika took up another assistant role this time with National Rugby League giants the Sydney Roosters, where he got to experience how a successful setup operated in the other code.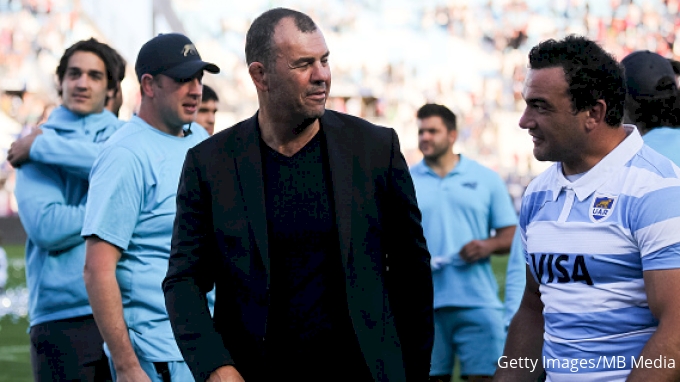 It was at this time in late 2020 that the opportunity to lead the country of his heritage at the 2021 World Cup came up. Of course, the 2021 tournament was postponed due to the Covid-19 pandemic, which put an end Cheika's involvement, as he was becoming more heavily involved with Argentina and the Green Rockets.
His drive to lead Lebanon was always personal and became even more so as his nephew Adam Doueihi continued his rise as a young star with the West Tigers in the NRL.
Doueihi now is a member of the Lebanese squad for the World Cup and could be joined by Paramatta Eels superstar Mitchell Moses, who has been selected to the squad but may choose to represent Australia, should he be selected.
Should Moses, who is playing in the NRL Grand Final this weekend, choose to represent Lebanon, then Cheika's side would boast one of the very best halfback combinations at the tournament.
Drawn in a group alongside one of the tournament favorites, New Zealand, as well as minnows Ireland and Jamaica, Lebanon has a real opportunity to not only progress from the pool, but spring an upset in the knock-out stages, where they would meet either Fiji or Australia.
When the dust does finally settle on the Lebanese World Cup campaign, Cheika will return to planning Los Pumas 2023 campaign, which will kickoff just 11 months later.
Having finished a disappointing fourth in The Rugby Championship, it was not all doom and gloom for the South Americans.
A first-time winner in New Zealand, combined with a thumping of the Wallabies, the team proved it has the quality to beat the best in the world on any given day.
The concerning trend, however, is their propensity to be on the wrong end of a heavy defeat, as they were in both tests against the Springboks, as well as the opening test at home to the Wallabies and the second All Blacks test in Auckland.
Nevertheless, being drawn in Pool D alongside England and Japan, Cheika's side has a real possibility of topping the pool, and therefore, enjoying an "easier" quarterfinal.
🇱🇧 Lebanon coach Michael Cheika has named his World Cup squad!#RugbyLeague | #RLWC2021

— Love Rugby League (@loverugbyleague) September 29, 2022
Drawing parallels between Lebanon and Argentina is a very interesting task. Both sides possess world-class talent but lack the depth of the bigger nations. Capable of mixing it with the best in the world yet not doing so consistently is a challenge facing both sides.
In this situation, there are few better-placed than Cheika to lead the charge as his track record proves.
Take for example Leinster, now the envy of most sides in Europe. It was not always so rosy for the Dubliners.
Labeled as bottlers, possessing some of the best talent in the world, they ultimately fell short when the going got tough, as their southern rivals Munster won Heineken Cups. It was feared they would go through a "golden generation" without ever claiming any silverware.
At the time of his arrival in 2005, Leinster was not set up to win the big tournaments, yet Cheika's influence was almost immediate. He took them to a Heineken Cup semifinal in his first season, one they lost to eventual champion Munster.
In his third season in charge, Leinster won the Celtic League, which laid the foundation for future success, namely their first Heineken Cup triumph in 2009.
This success was built on belief, belligerence and work ethic, which Cheika installed into a Leinster setup that for too long had underperformed.
In an almost like-for-like copy upon his return to Australia, Cheika led a talented yet unperforming New South Wales Waratahs to a Super Rugby title, before being elevated to the role of Wallabies head coach.
Much maligned for a significant portion of his Wallabies tenure. Given Australia's current plights, it would appear Cheika once again overachieved. Guiding the Wallabies to a World Cup final and a Rugby Championship, while also being voted as the World Coach of the year in 2015, was no mean feat.
As has been the case throughout history, sport has remained cyclical, as history continually repeats itself.
Drawing on these parallels, one could be forgiven for believing that if any coach could achieve success at two World Cups in two codes, just 11 months apart, it would be Cheika.
Written by Philip Bendon