2022 Counties Manukau vs Wellington
Bunnings NPC Round 9 Preview: End Of Season Sees Clubs Fight For Playoffs
Bunnings NPC Round 9 Preview: End Of Season Sees Clubs Fight For Playoffs
After over two months of battling in New Zealand's provincial rugby competition, the final matchweek of the Bunnings NPC's regular season is on the horizon.
Sep 27, 2022
by Briar Napier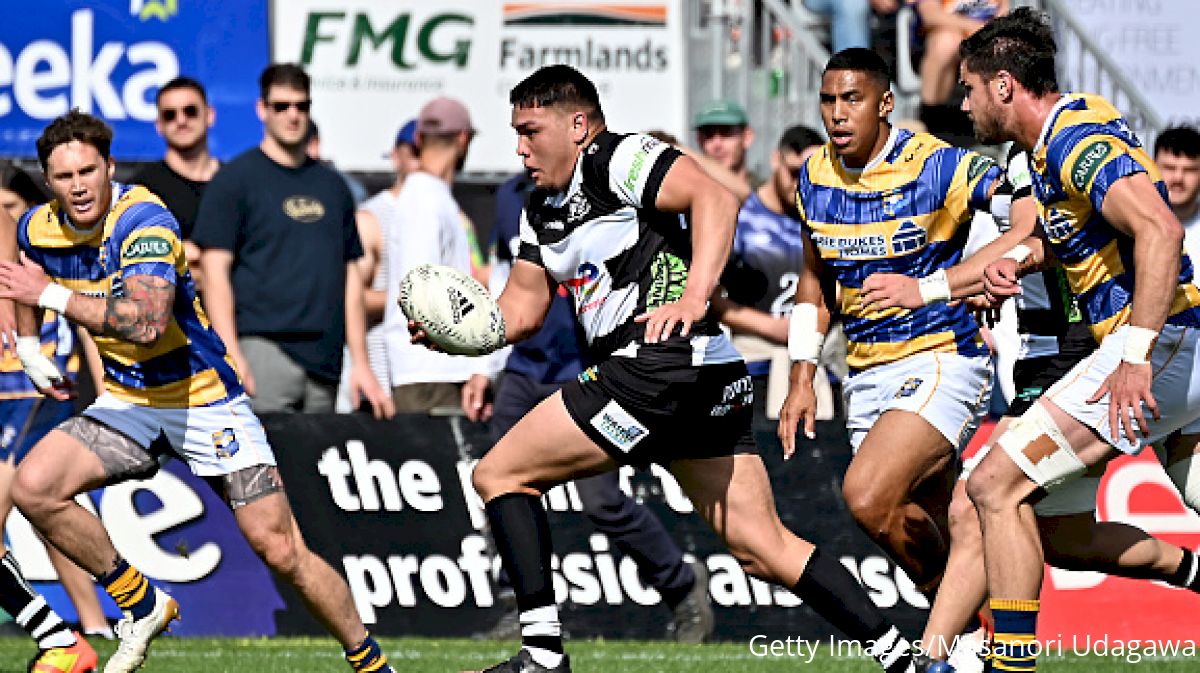 It's finally here.
After over two months of battling in New Zealand's provincial rugby competition, the final matchweek of the Bunnings NPC's regular season is on the horizon.
Most clubs have their fates for the upcoming postseason sealed, whether that's being in or out of the picture, but for a few teams, their futures hang in the balance.
For teams that don't have a guarantee yet of playing postseason rugby, every play, kick and pass has monumental pressure and tension behind it. One slip could be one team's heartbreak and another team's ticket for a shot at glory.
What is there to look out for in Round 9 of the Bunnings NPC this week?
Here's a peek at a selection of three games to check out. The season's action continues to be streamed live on FloRugby.
NOTE: All kickoff times are listed in Eastern Time and are subject to change.
Hawke's Bay Vs. Tasman
Hawke's Bay and Otago are deadlocked at 26 points in Odds Conference play, and with Otago holding the tiebreaker thanks to its 18-13 win over the Magpies during the Round 2 mid-week game, Hawke's Bay must win or draw with Tasman in the event of an Otago loss to Canterbury in order to secure its division's final spot for next week's postseason.
On the flip side, Tasman, which sits at 24 points and in fourth place in the Evens Conference with a game in hand and a six-point lead on fifth-place Northland, also could be in a battle for playoff positioning if Northland beats Bay of Plenty in Round 8's mid-week match, which has not occurred at the time of writing.
Thus, if you're looking for the most competitive match of the weekend in a slate featuring clubs that either have clinched playoff spots or are far removed from the postseason conversation, this is it.
The Magpies and the Mako each could be fighting for their playoff lives (the Mako less so, if Northland loses its second Round 8 game), with a win potentially securing a ticket to a shot at a title, while a loss would mark the end of those dreams.
Hawke's Bay is in desperate need of a victory, having lost three of its past four matches, while Tasman could use the extra stability and points just in case the worst-case scenario with Northland happens.
Playoff fates could be decided in this very match with one kick or defining play, so tune in and watch the magic happen.
Otago Vs. Canterbury
Otago is in a bit of a weird spot for its final match of the current Bunnings NPC regular season.
As mentioned, Otago holds the tiebreaker for the fourth, and final, playoff spot in the Odds Conference over Hawke's Bay, meaning if it wins its Round 9 game, it's into the postseason no matter what.
However, that game will come against Canterbury, the heavy title favorite, which sits at 8-1 with by far the most tries of any team in the competition (49) and most points scored (362).
To Otago's benefit, Canterbury has dominated the field so much that it has easily clinched the top seed in the Evens Conference and doesn't need to roll out a full-strength lineup in the final matchweek prior to the playoffs.
How's the work rate on the big fella!?
#BunningsNPC | @OtagoRugbyTeam | @skysportnz pic.twitter.com/iyM52onyn4

— Bunnings NPC (@BunningsNPC) September 26, 2022
A rotated side could give Otago the edge it needs to pull off the upset and secure a playoff position for certain, but Canterbury also is so talented that teams even find beating its second team difficult, such as when a replacement-heavy side beat Counties Manukau by a 44-39 margin in Round 7.
It should, therefore, make for an interesting dynamic for the match in Dunedin this weekend.
If Canterbury doesn't bring out the heavy hitters, will it be enough for Otago to take advantage?
Otago also will know what it has to do to qualify for the postseason, as Hawke's Bay's game will be long over by kickoff Saturday. If the Magpies can't get the job done in Napier earlier in the round, then Otago's job this weekend will get much easier.
Wellington Vs. Counties Manukau
Unlike the clubs mentioned above, Wellington is in no danger of missing next month's Bunnings NPC playoffs, as the Lions have been strong to close out the regular season with six straight victories, tied with Canterbury for the longest active streak in the competition.
But the Ranfurly Shield holders, coming off their first successful defense of the Log o' Wood with a 34-6 win over Waikato this past round, still haven't clinched the top seed in the Odds Conference outright, and if Bay of Plenty beats Northland in the final match of Round 8, Wellington actually will be behind the Steamers on points in the race for first place.
The good news for the Lions is that Counties Manukau has been eliminated from the playoff race (sixth in the Odds Conference at 19 points), meaning the team is merely playing for pride at this point and won't be in a desperate fight to secure a playoff spot.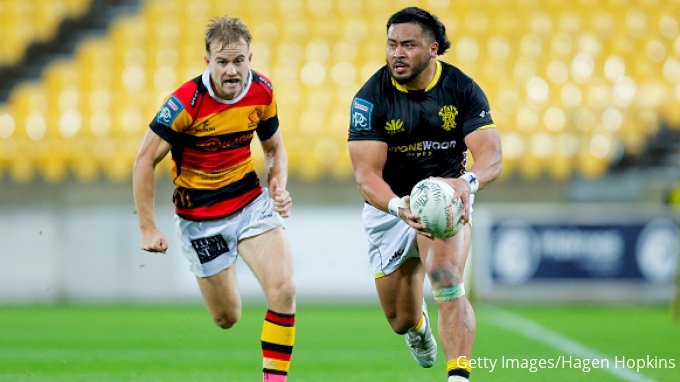 With Bay of Plenty finishing its regular season with a tight matchup against Waikato, one which the winner could overtake the Lions outright for first place, if they slip up, it becomes all the more important for Wellington to get the job done without worry.
Wellington is notoriously known for coming up short of first place, having been 0-6 in Bunnings NPC finals since New Zealand's provincial rugby competition was revamped in 2006. Securing a No. 1 seed on its own accord would be the first step in getting past that curse on the club.