Premiership Rugby
Worcester Warriors Win But Soon Could Be Suspended From Premiership
Worcester Warriors Win But Soon Could Be Suspended From Premiership
The opening few weeks of the Premiership Rugby season have been a whirlwind for the Worcester Warriors, who are facing suspension from Premiership Rugby.
Sep 27, 2022
by RugbyPass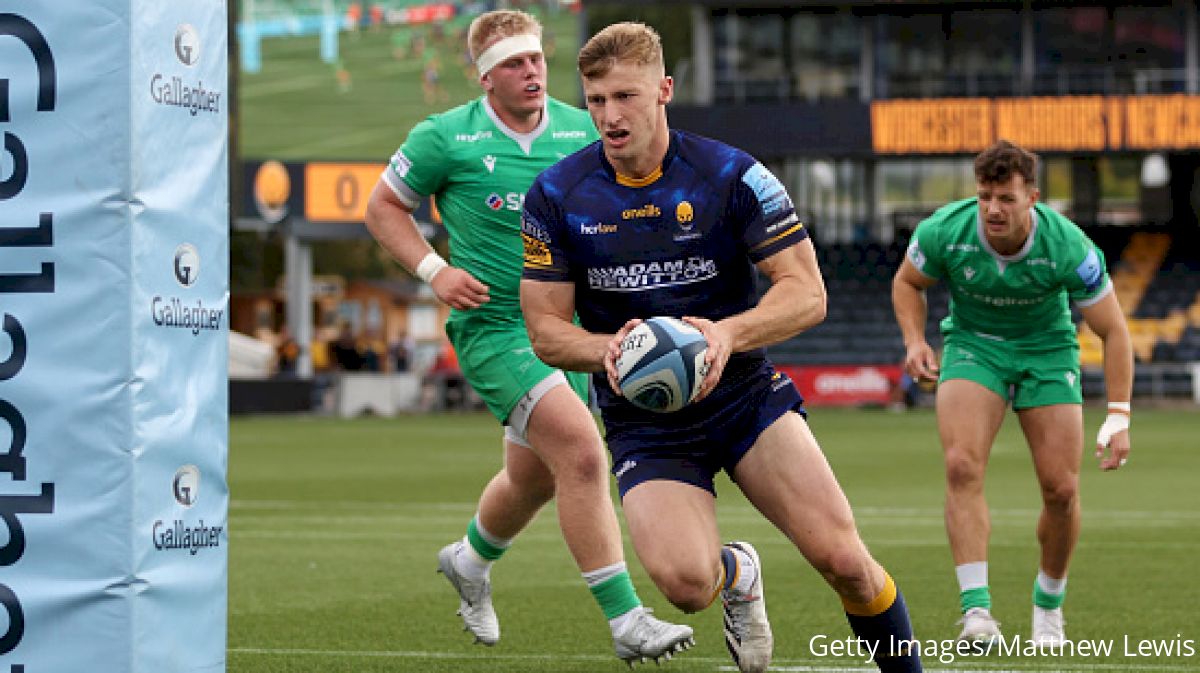 The opening few weeks of the Premiership Rugby season have been a whirlwind for the Worcester Warriors.
In late August, initial reports revealed the club had £6 million of unpaid debts to HM Revenue and Customs, and a total debt count of upwards of £25 million. Administration seemed like a very likely destination.
Since then, staff members have not been paid in full, team sheets have been listed at the last minute and the organization has fought to stay afloat, living on a week-by-week basis. Through all of this, owners Jason Whittingham and Colin Goldring are rumored to be searching for a potential buyer, but nothing has come from this yet.
The absence of a resolution has forced Premiership Rugby to step in and take direct action, issuing a hard deadline of 5 p.m. on Monday, by which time, the owners must convince the Rugby Football Union they have a credible financial plan in place.
All indications from inside the building seem to indicate this demand will not be met. The grounds man is reportedly planning on keeping the stadium doors closed, while players may be given a week off.
In plain terms, Worcester is facing oblivion. And yet, the men and women taking to the field for the club have shown a dedication that would impress even the most fearless of war generals.
The Worcester Warriors Women were the first to strike gold, claiming a historic win over former Premier 15s winners Harlequins. On Saturday, it was the men who followed suit, earning their first league win with a stunning 39-5 battering of the Newcastle Falcons.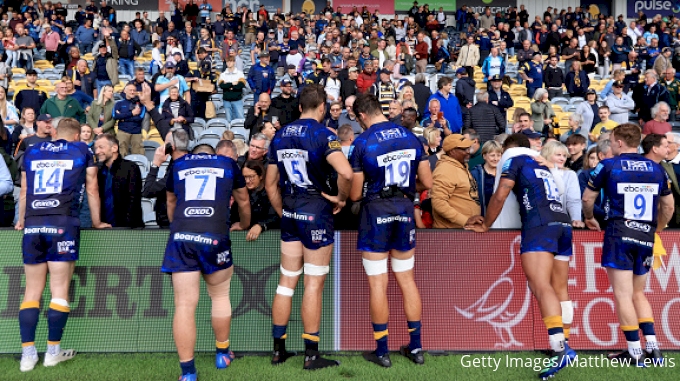 The result was made even more staggering by the revelation that Warriors Director of Rugby Steve Diamond had held a vote with his players on the eve of gameday to determine whether they should go ahead with the fixture.
"We had a vote yesterday whether to play or not, and it was virtually unanimous that we played," he said after his side's win at Sixways. "I gave them the option not to play, because it is a big risk if we are going into suspension on Monday, but they said to a man that their loyalty to the club made them determined to play.
"The atmosphere was unbelievable. There were only 5,000 here, but it sounded like a lot more. And I want to be out there again in the future putting in performances like that every week.
Diamond added, "There was no pressure on us. It was just a case of 'let's go out and enjoy it and stick to what we do well'."
Newcastle started the livelier of the two teams, taking an early lead through try-scoring machine, George McGuigan, who powered over to silence the home crowd.
However, the Warriors responded with plucky resilience, taking charge with scores from wingers Alex Hearle and Duhan van der Merwe, the latter making his first league appearance of the season.
After the break, scrum-half Gareth Simpson darted through to extend the hosts' advantage. From then on, they looked insurmountable, claiming two more tries and a bold bonus point win.
When asked about the future of the club, Diamond offered honest answers, speaking of the resolve of every employee.
"The staff here are all volunteering, and because they are not getting paid, that shows we have a really passionate workforce who care about Worcester," Diamond said. "That is what I would be looking at if I was an investor."
The long-term plan still is up in the air.
"I told the players they have a week off and let's get to the pub," he added. "There is no plan now. The building isn't insured from Monday, so we are not allowed to train, use the gym or the rest of the facilities. The caretaker and his wife are being chucked out as residents on the site.
"The week after next, we may start training at the amateur club over the road. I don't think you could write this. I think BT has missed a trick not having cameras here, but we are not glamorous, are we?"
Thank you to every single person who has sent us a message today 🙏

A wonderful show of support from all across the world.

💙💛#Together pic.twitter.com/0kJFRlLF39

— Worcester Warriors (@WorcsWarriors) September 26, 2022
Worcester fly-half Searle did not hold back when discussing the owners and their handling of the situation.
"That's been the worst thing, they haven't been in once since we have been here," Searle said. "We have had a few emails and false promises, and that's even worse."
Early last week, news broke that the Wasps may soon appoint an administrator to combat their spiraling debt.
With two clubs edging closer to the financial precipice, Premiership Rugby has taken action and asked all teams to open their books, so league officials can check over their financial records.
Simon Massie-Taylor, the chief executive of Premiership Rugby, said the decision was made, so the governing body has a "proper understanding of our ecosystem."
Right now, that ecosystem is struggling to stay alive.
Written by Stefan Frost