2022 Bay of Plenty vs Northland
Bunnings NPC Round 8 Games Of The Week: Penultimate Week Brings Tense Tests
Bunnings NPC Round 8 Games Of The Week: Penultimate Week Brings Tense Tests
Every game matters in the Bunnings NPC, but the final ones of each season have particular implications. Just two rounds remain before the playoffs begin.
Sep 21, 2022
by Briar Napier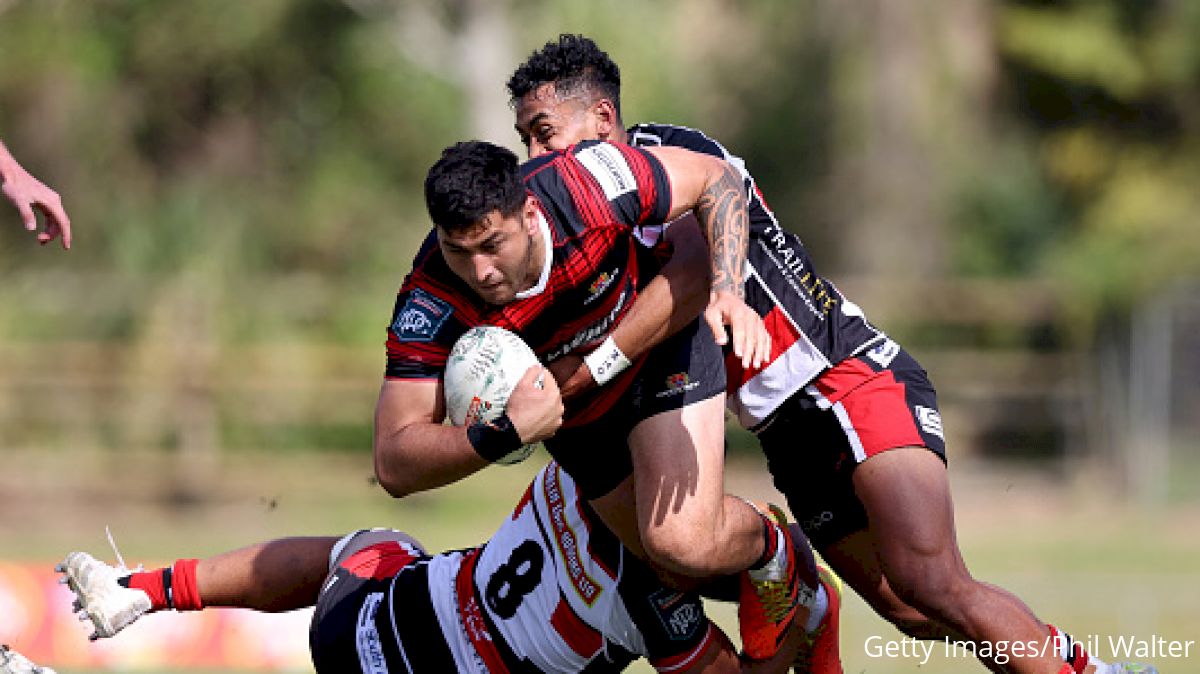 Every game matters in the Bunnings NPC, but the final ones of each regular season have particular implications.
With just two matchweeks remaining in this year's competition before the playoffs begin, some clubs are in the clear and can take time off before elimination rounds begin. Others' dreams for postseason rugby ended long ago, leaving them to merely play for pride now.
There's still much left to be decided as Round 8 commences this week, with playoff positioning now clearly the all-important factor as the postseason looms. If there ever was a time to catch up on what the Bunnings NPC is all about, it's now.
What is there to look out for in Round 8 this week? Here's a peek at a selection of three games. All competition is being streamed live on FloRugby.
NOTE: Kickoff times are listed in Eastern Time and are subject to change.
Canterbury Vs. Auckland
Canterbury already has locked down a No. 1 seed in the Evens Conference, and deservedly so, as the Christchurch-based rugby union has been sublime all campaign, sticking itself in as the favorite to take home its 15th provincial rugby title, dating back to the days of the National Provincial Championship First Division that began in 1976.
Rest likely is a priority for coach Marty Bourke's side, but as Evens Conference's second-place team, Auckland, charges for clinching a playoff spot of its own this week, perhaps Canterbury could give itself an early taste of what's to come in the postseason.
Auckland will clinch its division's No. 2 seed with a win and a North Harbour loss or draw against Taranaki, and as the Blues affiliate looks to hunt down its first Bunnings NPC title since 2018, positioning will be vital in the home stretch as the top team from the nation's largest city will certainly be looking to stretch its legs out - especially after a gritty 30-27 win over Tasman over the weekend - and field a rotated squad with no worries in Round 9.
💪 Fierce rivals @crfu and @AucklandRugby will face off again this weekend. Today we throwback to 2020 when Canterbury snuck away with the 'W' by the slimmest of margins.

2022 Version: Kickoff Friday 7.05pm | Orangetheory Stadium
#BunningsNPC | @skysportnz pic.twitter.com/A2dnvyhGuY

— Bunnings NPC (@BunningsNPC) September 20, 2022
Auckland center Roger Tuivasa-Sheck has continued his strong first year with the team after switching codes from rugby league last season, notching a try in the win in Round 7, along with the likes of AJ Lam and Blake Gibson on his team, the latter of whom crossed over for what proved to be the winner with two minutes to play against Tasman.
Wellington Vs. Waikato
Not only is Wellington coming into a huge test against Waikato, the Odds Conference leader, with the confidence the Lions can properly take them on as the division's second-ranked side, but Wellington has a little bit of new silverware in its trophy cabinet to celebrate and boost its morale, too.
The Lions automatically challenged Hawke's Bay for the Ranfurly Shield - a side trophy in the Bunnings NPC with history spanning over a century - after they visited Napier in Round 7, beating the Magpies 19-12 at McLean Park to claim the shield, known colloquially as the "Log 'o Wood," for the first time since 2008.
Riding the wave 🦁 🌊
#BunningsNPC | @WgtnRugby pic.twitter.com/Ow5JZyvVBf

— Bunnings NPC (@BunningsNPC) September 21, 2022
The trophy now is automatically up for grabs again, as Wellington prepares for its first defense at Sky Stadium against Waikato, but with the Lions on a tear of five straight match wins (tying Canterbury for the longest such current streak in the Bunnings NPC), it'd be hard to see Wellington put up anything other than a valiant fight in both its holding of the shield and push for the Odds Conference's top spot, which the Lions will take over if they beat the Mooloos and prevent a bonus point from being obtained.
As for Waikato, its run as the Bunnings NPC's only remaining unbeaten team came to an end in Round 7 at the hands of an upset-minded Otago, but coach Ross Filipo's team has been strong all campaign, clinching a playoff spot and putting itself in the driver's seat for the Odds Conference's No. 1 seed.
Being the best requires beating the best, however, and if the Mooloos want to prove themselves as a fierce foe, knocking the Lions down a peg or two would be an effective way to do it.
Bay Of Plenty Vs. Northland
The midweek matchup of the round likely is to have vital postseason implications for both teams.
Bay of Plenty overcame a loss to Counties Manukau in Round 4 with three straight victories, leaving the Steamers a win away from clinching a postseason spot ahead of their first matchup of the round against Hawke's Bay.
Meanwhile, Northland has been the sort of Cinderella story of this year's competition, with the Taniwha turning a one-win campaign in 2021 to a winning record (4-3) through seven games thus far in 2022.
Northland, however, is in desperate need of a win after back-to-back losses to Canterbury and North Harbour had it slip to fifth in the Evens Conference standings, a point back of Tasman for the division's final playoff slot.
The Taniwha will get a direct challenge of the Mako during Northland's first game of Round 8, but if plans go awry at Trafalgar Park in Nelson, the showdown with the Steamers could be its final chance of the year to turn a sudden run of form into something special with a playoff appearance.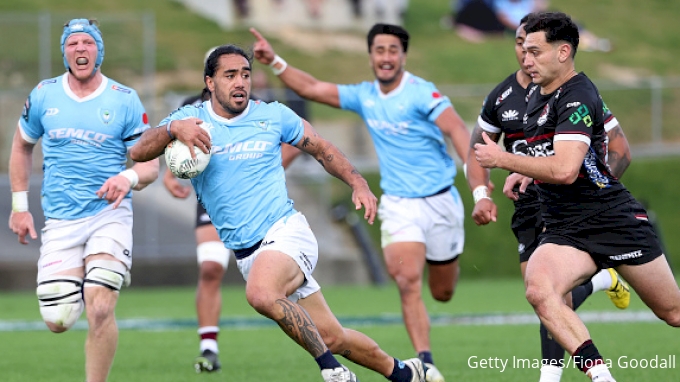 Northland's scoring struggles (16 tries scored, second-lowest in the Bunnings NPC) are well known, meaning that if the Taniwha manage to keep the game the way they want against Bay of Plenty - slow, low-scoring and with points at a premium - there's a greater likelihood Northland will be in the match as the minutes tick down.
The Steamers also are tied for the second-most tries scored (32) in the entirety of the Bunnings NPC, meaning that the Taniwha have a tough unit to stop as they fight for their postseason lives.