2022 Northland vs North Harbour
Bunnings NPC Round 7 Games Of The Week: Odds Conference Race Heats Up
Bunnings NPC Round 7 Games Of The Week: Odds Conference Race Heats Up
Three rounds remain before the playoff rounds of the Bunnings NPC, and though some teams' fates are more sealed than others, many teams have work to do.
Sep 13, 2022
by Briar Napier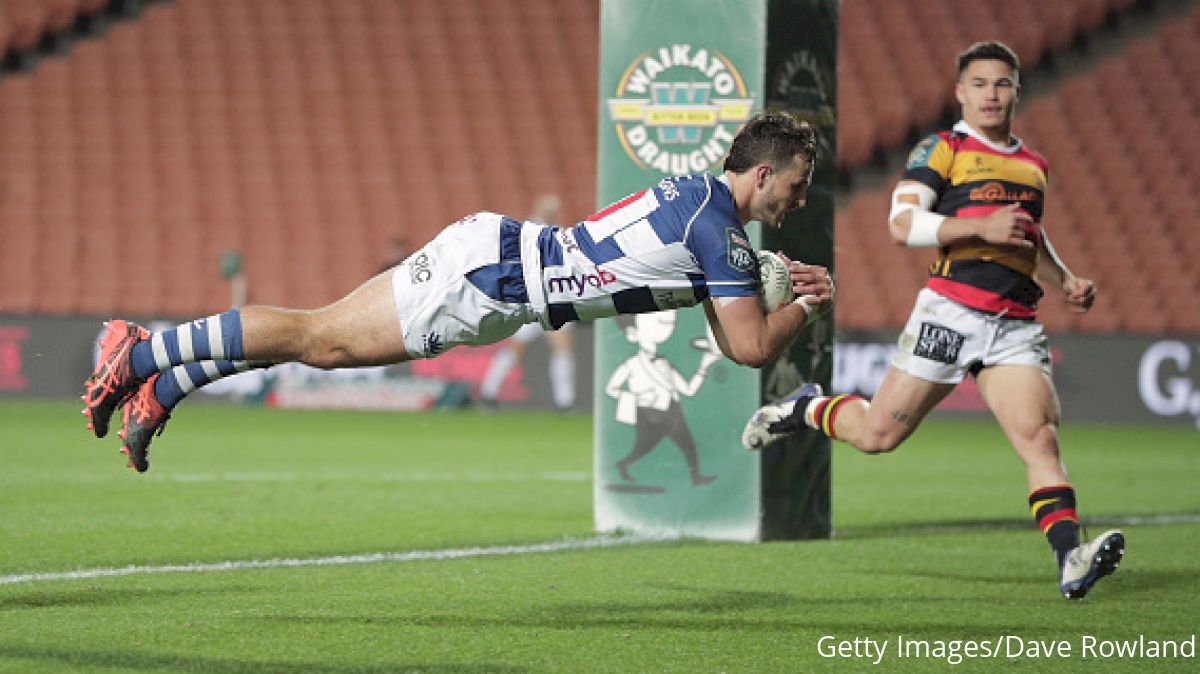 The clock is ticking in the Bunnings NPC.
Just three rounds remain before the competition's playoff rounds begin, and though some teams' fates are more sealed than others, there still are many clubs in the mix that don't have a clear idea of where they stand in the playoff hunt.
The only way to find that out for sure is to play matches and see where you stand after them, and with some critical games in the playoff race this weekend and beyond, the heat and tension are only rising for several teams attempting to perform under pressure.
💥 This round has both the Ranfurly Shield and the Bill Osborne Taonga on the line!
#BunningsNPC | #BunningsHeartland pic.twitter.com/gnTdwsp1k9

— Bunnings NPC (@BunningsNPC) September 12, 2022
What is there to look out for in Round 7 of the Bunnings NPC this week?
Here's a peek at a selection of three games to check out this week. The competition again will be streamed live on FloRugby.
NOTE: All kickoff times are listed in Eastern Time and are subject to change.
Auckland Vs. Tasman
Auckland needed some good fortune last weekend in order to keep pace with red-hot Canterbury in the hunt for the Evens Conference's top spot, but it dropped a third match in four weeks, suffering a 30-15 loss to Odds Conference leader Waikato. It allowed Canterbury to grow its lead in the division to a massive 10 points with three rounds left before the postseason.
Coach Alama Ieremia's side is safe (for now) from falling out of the Evens' top four thanks to a four-point cushion above the drop zone, helped by the fact that the two teams directly below it - Northland and North Harbour - both lost in Round 6, too.
However, Auckland can't continue the slide for much longer, before its playoff aspirations become in serious jeopardy.
Unfortunately for the two-time Bunnings NPC winners, they'll see another team motivated to secure playoff positioning next in Tasman, which has overcome an 0-3 start by winning two of its last three.
Tasman looked good in the latter game of its double matchweek in the last round, breaking out to a sizable lead early against Taranaki, before eventually upending the New Plymouth-based club in a 38-27 win, paced by two tries from 19-year-old scrum-half Noah Hotham for three total from the New Zealand under-20 international for the week.
ICYMI | 🔥🔥 https://t.co/R5YOYqZg5i

— Tasman Mako 🦈 (@TasmanMako) September 11, 2022
The Mako do have a bit of a leaky defense, allowing the third-most points in the Bunnings NPC this season, but they also have won both matches in which they've scored at least 30 points.
If Tasman can turn its match against Auckland at Eden Park into a shootout, things could get interesting.
Hawke's Bay Vs. Wellington
It's two of the teams in the best form in the Bunnings NPC right now, squaring off with potential top-seed implications in the Odds Conference on the line.
What more could you ask for out of a match?
Over the past four matchweeks, Hawke's Bay's only loss has been to Canterbury, likely the outright competition favorites at the moment, while Wellington's record is completely unblemished, notching arguably the most impressive win of its current four-match winning streak with a 32-26 win over postseason hunter Otago.
Something's going to have to give when the current second- and third-placed sides in the Odds Conference collide this weekend at McLean Park, and whichever team folds likely is going to be at a major disadvantage in the chase for the division's No. 1 playoff seed, currently held by unbeaten Waikato.
For the Magpies in this matchup, it's all about the pace and power they bring on the attack.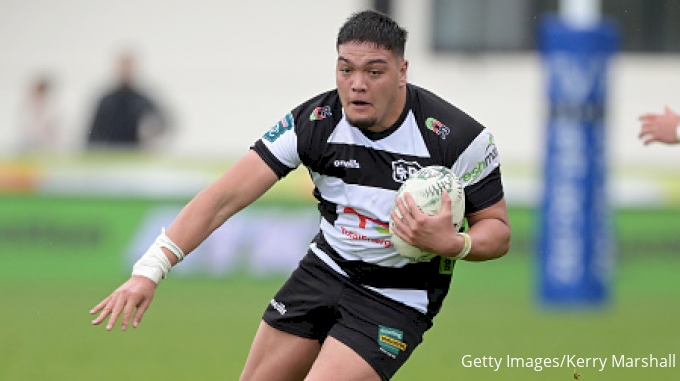 Tyrone Thompson and Brad Weber (combined 11 tries) make up one of the best combinations in the Bunnings NPC, and Hawke's Bay's 32 tries scored this year - including 10 in the 69-24 demolition of Southland last weekend - ranks second among all teams in the competition behind Canterbury.
The Lions have been steady over the past month, upping their own offensive game by scoring 25 points each of the past four weeks, after putting up just 16 points combined in the first two rounds.
Northland Vs. North Harbour, 12:35 a.m. Sunday
Northland's stunning start to the Bunnings NPC season - winning four of its first five matches, following a competition-low 12 points in 2021 - was admirable, but the Taniwha were nonetheless bound to be humbled by somebody.
Still, there's no better team to have that happen against than Canterbury, which walloped Northland in a 46-17 rout, as the competition's point leaders continued their mighty run to the likely No. 1 seed for the Evens Conference.
The challenge now? Don't let the single defeat turn into an extended slide.
Northland has set itself up for a spot in the postseason, as long as it keeps getting results, sitting alone in third place after Round 6 with 18 points.
The only way to stay in that spot is to consistently get full points or close to it, and as the Taniwha welcome North Harbour this weekend in Whangarei, it marks a major test for Northland coach George Konia and his squad to see how they respond to sudden adversity this season.
North Harbour sits in the fourth and final playoff spot in the Evens Conference, only leading fifth-placed Tasman on point differential.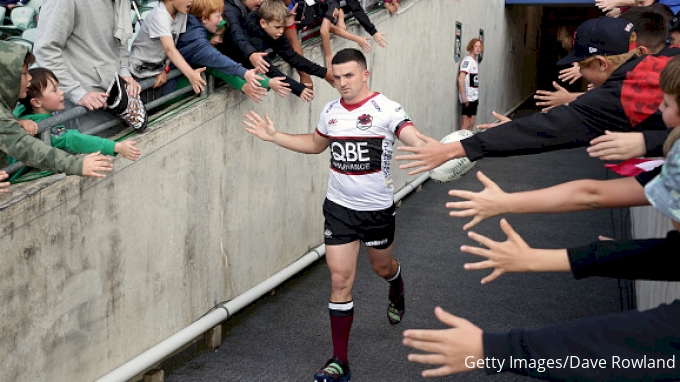 North Harbour is coming off a loss, too, suffered at the hands of the Odds Conference's Bay of Plenty. In fact, the Albany-based team is on rough stretch that includes three losses in four matches and is in big need of some solid form as it tries to fend off the charging Mako and simultaneously put added pressure on the teams above it.
Getting a victory against Northland in Round 7 would be the most immediate and surefire way to do it.