2022 Canterbury vs Auckland - Women's
Farah Palmer Cup Finals: Cocksedge Caps Provincial Career In Style
Farah Palmer Cup Finals: Cocksedge Caps Provincial Career In Style
You couldn't write scripts as good as what real life produced in the Farah Palmer Cup. The competition's Championship and Premiership titles were decided.
Sep 12, 2022
by Briar Napier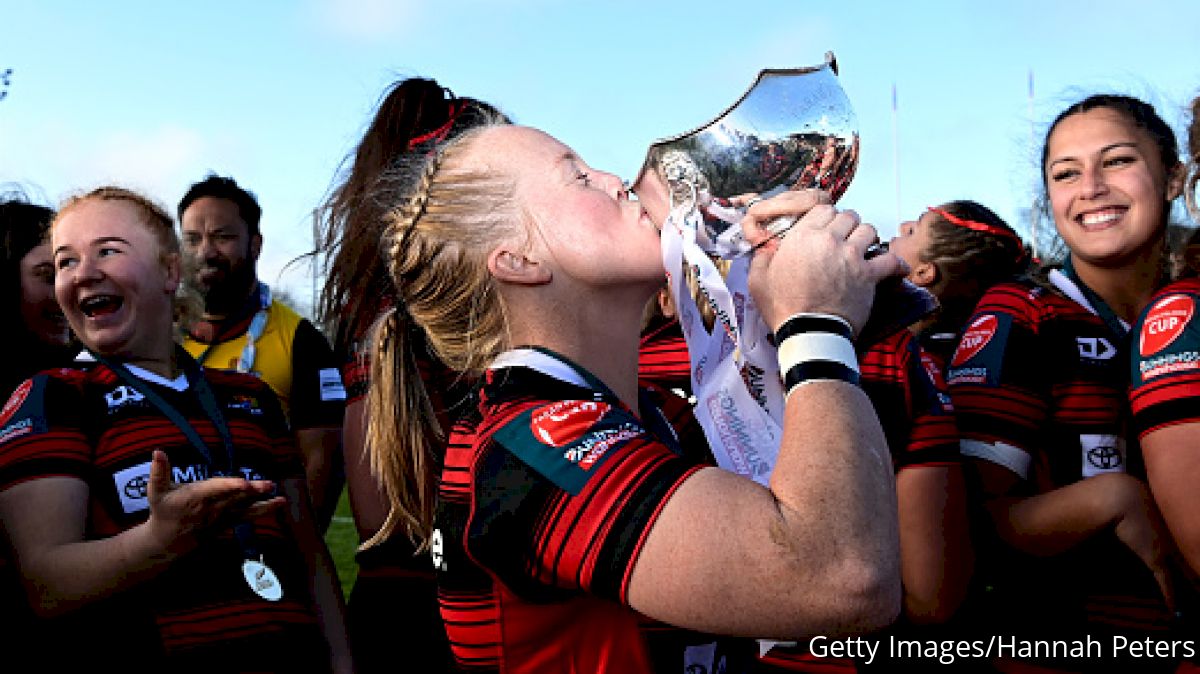 You couldn't write scripts as good as what real life produced in the Farah Palmer Cup over the weekend.
The competition's second-tier Championship and top-tier Premiership titles were decided, with several legends of New Zealand women's rugby capping off historic careers with one more triumph at the provincial level.
While the stories wrote themselves and were enthralling to watch, the rugby was fun to watch, too, with an unexpected result and a powerful performance defining the Championship and Premiership finals, respectively.
All that's left now is to wait for the chaos to begin again next year.
Here's a look at how finals weekend in the Farah Palmer Cup went, capping off another year in New Zealand's premier women's provincial rugby championship in style.
Hawke's Bay Upsets Otago To Win First Championship
Just how huge was Hawke's Bay's stunning win over Otago to clinch the Tui's maiden Farah Palmer Cup Championship crown? Since the division was instituted in 2017, the playoffs' No. 1 seed had emerged victorious at the end of the postseason every time.
Top-seeded Otago, which held a 6-0 record across both the regular season and its playoff semifinal, looked well on its way to continuing that trend, but Hawke's Bay upset the Spirit with a 24-20 win after being doubled up in score (44-22 in Round 1) by the same team in the regular season.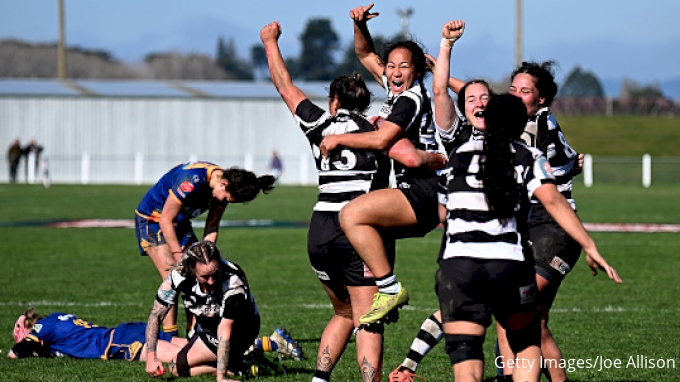 Despite the Tui striking first in the match through wing Jamiee Robin in the seventh minute, it was Otago holding a 20-17 lead with under 10 minutes to play in the final, following earlier tries from Cheyenne Cunningham and Leah Miles.
But critically, the Spirit's No. 8, Kristi Kerr, was yellow-carded and sent off for the remainder of the match in the 74th minute. The sudden extra-player advantage gave Hawke's Bay the boost it needed in the match's final minutes, with prop Gemma Woods crossing over a minute after Kerr was sent to the sin bin, for what proved to be the winning try.
The Spirit made the final seconds interesting, as they were mere meters from Hawke's Bay's try line, but the Tui held on to secure promotion to the Premiership for next season in an epic shock result.
Hawke's Bay's accomplishment also marked a celebratory end to the decorated career of retiring back Emma Jensen, a three-time Women's Rugby World Cup winner with the New Zealand national team. She made 139 appearances in provincial rugby, a national record.
What a wonderful career! 139 first-class matches. You're a legend @emjhurro, enjoy retirement 👏🏾👏🏾

📸: @GettySport #FarahPalmerCup pic.twitter.com/LoRpMqiwbj

— Bunnings NPC (@BunningsNPC) September 10, 2022
Jensen, 44, likely is one of the few remaining active rugby players (or athletes in any sport) on Earth, who can say they played in the 1990s - beginning her provincial career in 1999. Her 57 minutes in the final meant that she played a direct role in the Tui's triumph.
Given recognition for her achievements in the sport by those in attendance prior to the final, Jensen was able to close the book on her career in style by holding up a provincial rugby trophy later in the day on the same pitch.
Canterbury Dominates Auckland To Give Cocksedge A Proper Sendoff
Canterbury usually has high standards to live up to anyway and entered the weekend's Premiership final after having won four titles in the competition across five seasons.
When Black Ferns legend Kendra Cocksedge announced she would be retiring from the game following the Women's Rugby World Cup later this year, meaning Canterbury's current playoff run would be her last in provincial rugby, it suddenly gave the final an extra bit of meaning and added pressure for the club.
After Canterbury demolished Auckland in a 41-14 drubbing in Christchurch for yet another Premiership title, however, consider it to be mission accomplished.
With Rugby Park renamed Te Ohaere-Fox Cocksedge Park for the day in recognition of Cocksedge and teammate Steph Te Ohaere-Fox's accomplishments (both announced their upcoming retirements prior to the match) the two put on a show against an old rival, with Cocksedge scoring a fan-favorite try in the 55th minute to put an exclamation point on an emotional match.
🔴⚫️ Two legends of Canterbury Rugby.
@crfu | #FarahPalmerCup | #ShotOfTheRound pic.twitter.com/2YkrbcbSbB

— Bunnings NPC (@BunningsNPC) September 12, 2022
Canterbury led 13-7 at halftime, following a fast-paced first 10 minutes, in which all of the first-half points were scored, but the hosts erupted in the second half, mostly through (who else?) Cocksedge, who tallied 21 points through her score, four penalties and two conversions on the day.
Pip Love and Amy Du Plessis threw in tries for good measure, with Auckland proving to be too far off of the pace to clinch its first Premiership crown since 2015.
Cocksedge, the most-capped Black Fern of all time, additionally made her 100th appearance for Canterbury in the match, becoming just the second woman (along with Te Ohaere-Fox) to become a centurion for the club. Both were part of a total of five Farah Palmer Cup Premiership sides from 2017-2020, and now 2022.
There's one last hurrah remaining in Cockedge's historic career - the hope of leading the Black Ferns to yet another world championship, this time in her home country - so the halfback's long-winding story in the sport isn't quite over yet.
But at least in the provincial world, where she made her debut in 2007 and now holds every Canterbury scoring record, Cocksedge can look back at her time there fondly with another trophy in the cabinet and a fairytale ending to boot.