2022 Canterbury vs Auckland - Women's
Farah Palmer Cup Finals: Cocksedge Eyes Glory In Final Provincial Match
Farah Palmer Cup Finals: Cocksedge Eyes Glory In Final Provincial Match
There are going to be some champions crowned in New Zealand provincial rugby this weekend with the conclusion of the Farah Palmer Cup.
Sep 8, 2022
by Briar Napier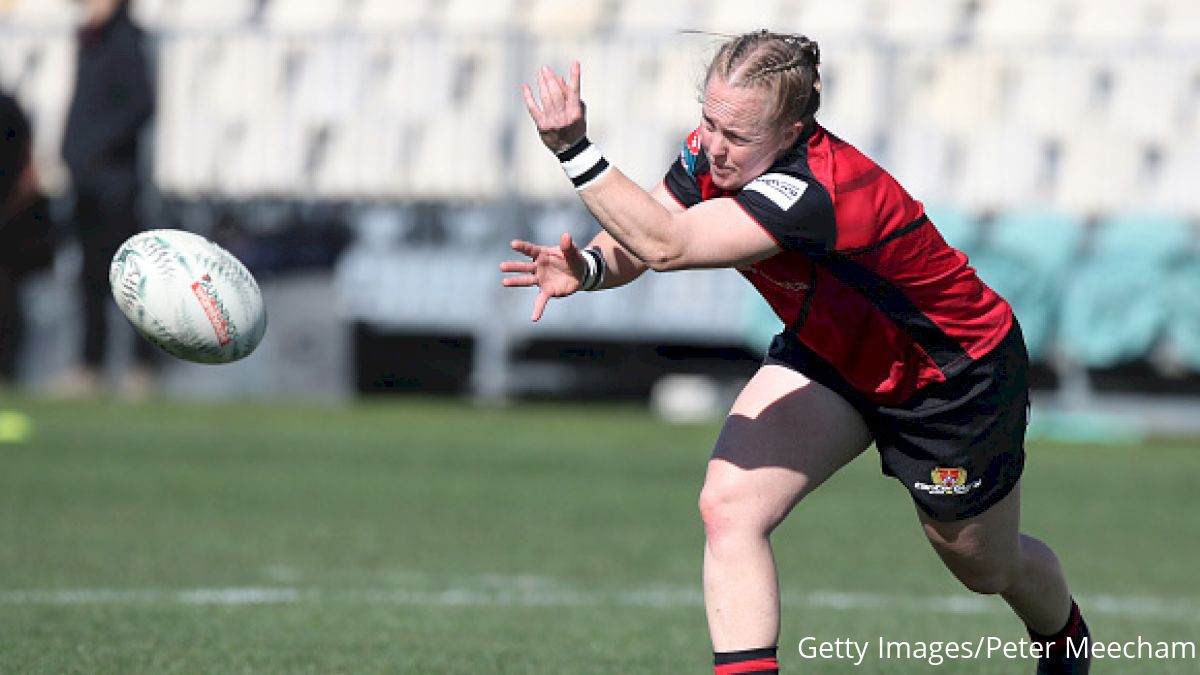 There are going to be some champions crowned in New Zealand provincial rugby this weekend.
The Farah Palmer Cup - the country's top provincial women's rugby competition - will decide its Premiership and Championship finals Friday after two previous seasons of pandemic-impacted play that made competition more regionalized.
👌🏾 @OtagoRugbyTeam are running a slick operation in 2022 & Sheree Hume is key to that!

Can they win the Championship against Hawke's Bay in Balclutha on Saturday? @skysportnz | #FarahPalmerCup pic.twitter.com/7JFPsYrZin

— Bunnings NPC (@BunningsNPC) September 8, 2022
With glory and legacies on the line, the top sides in the country are sure to leave it all out on the pitch.
Many players in the competition will play for New Zealand in the Women's Rugby World Cup next month in Aotearoa, and with places still to be earned for the World Cup holders and five-time world champions, it could add an extra bit of motivation and edge to those both fighting for national team spots and directly in title matches this weekend.
What is there to look out for as this year's Farah Palmer Cup comes to a close? Here's a peek at what the competition is all about, plus looks ahead to both the Premiership and Championship finals. Both will be streamed live on FloRugby.
NOTE: All kickoff times are listed in Eastern Time and are subject to change.
Farah Palmer Cup: A Look Back
The women's rugby game's answer to the popular Bunnings NPC the men play is the Farah Palmer Cup - renamed in 2016 from the Women's Provincial Championship after the former captain of New Zealand's national women's rugby team, the Black Ferns - kicked off with a 14-team league in 1999 and has shifted wildly in membership numbers in the years since, dropping to as low as six teams at one point, before settling at 13 for this year's competition.
The Farah Palmer Cup is an amateur competition and is similar in format to the former promotion and relegation design of the Bunnings NPC (prior to this season's redesign), featuring a top-flight Premiership and a second-tier Championship that squads can shift between from season to season, depend on their positions in the year before.
Nearly all of the current Bunnings NPC provincial teams also sponsor Farah Palmer Cup counterparts, with Auckland's team - known as the Storm - by far the most successful team in the competition's history, with 15 Premiership titles.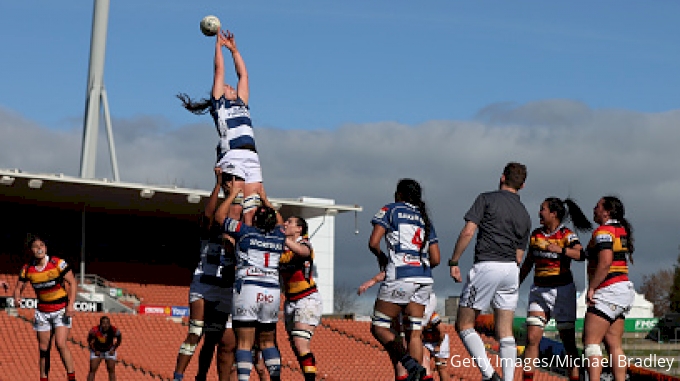 However, Canterbury has been the most dominant team in recent years, winning four of the past five Premiership crowns, with the exception of 2021 when Waikato picked up its first championship, now finding itself in another final later this week.
Championship Final: Otago Vs. Hawke's Bay, 8:35 p.m. Friday
A rematch of the 2019 Championship final, Otago deservedly will host this year's Championship conclusion at the Clutha Showgrounds, following a six-match winning run that has seen the Spirit not win a game by less than 16 points.
That streak continued in the semifinal win over North Harbour, as Olivia Fowler and Cheyenne Cunningham both notched two tries in the 42-17 victory that upped Otago's team total for the year (41).
Hawke's Bay put up a spirited comeback in storming back from a halftime deficit to get past Northland in its semifinal, but the Tui nonetheless will have a huge mountain to climb ahead of them if they are to upset Otago and claim a Championship title.
The Spirit doubled Hawke's Bay in a 44-22 victory in Round 1, using an attack and scoring pace unlike any worthy of comparison in the division this season. After Otago was robbed of a place in the Premiership following its Championship win in 2019 - and subsequent competition redesigns in 2020 and 2021 due to COVID-19 - the team is looking to finally claim a spot in the top flight it likely feels it already has earned once before.
Premiership Final: Canterbury Vs. Auckland, 11:05 p.m. Friday
Since the first iteration of the Farah Palmer Cup 24 seasons ago, only three versions of the competition have finished with either Canterbury or Auckland not sitting on top as champions.
Therefore, it only feels right that New Zealand's two most successful women's provincial sides will duke it out in the Premiership final for the eighth time in the competition's history.
Canterbury steamrolled through the rest of the division in the regular season, going 6-0 with 32 tries scored - the highest mark in the Premiership by nine tries - while scoring 26 unanswered points in the second half of its playoff semifinal rout of Wellington (by a 31-3 scoreline) to get to the final.
However, Auckland, despite being the Farah Palmer Cup's most decorated team, hasn't won a Premiership final since 2015 and was not favored by many going into its semifinal showdown with defending champion Waikato, which crushed the Storm in a 41-5 demolition in the regular season.
However, Auckland prevailed in a heroic effort featuring four tries from four different players to set up a meeting with Canterbury that'll additionally act as a rematch of the 2019 Premiership final, which Canterbury won in Christchurch.
In addition to the tension already in place, the fixture will be more emotionally charged than normal, thanks to Canterbury halfback Kendra Cocksedge's announcement earlier this month that she would be retiring following the end of the Women's Rugby World Cup later this year in her home country.
Cocksedge, the most-capped Black Fern of all time and a titan of women's rugby, will hope to mark her final provincial match (and 100th cap for Canterbury) with a win, but the Storm would love nothing more than to spoil the party and end a title drought that perhaps has been a bit longer than they've wanted.