2022 New Zealand All Blacks vs Argentina
New Zealand Make Amends With Huge Win Over Argentina
New Zealand Make Amends With Huge Win Over Argentina
The performance and emphatic scoreline won't silence skeptics, but it will give the All Blacks much needed breathing room.
Sep 6, 2022
by RugbyPass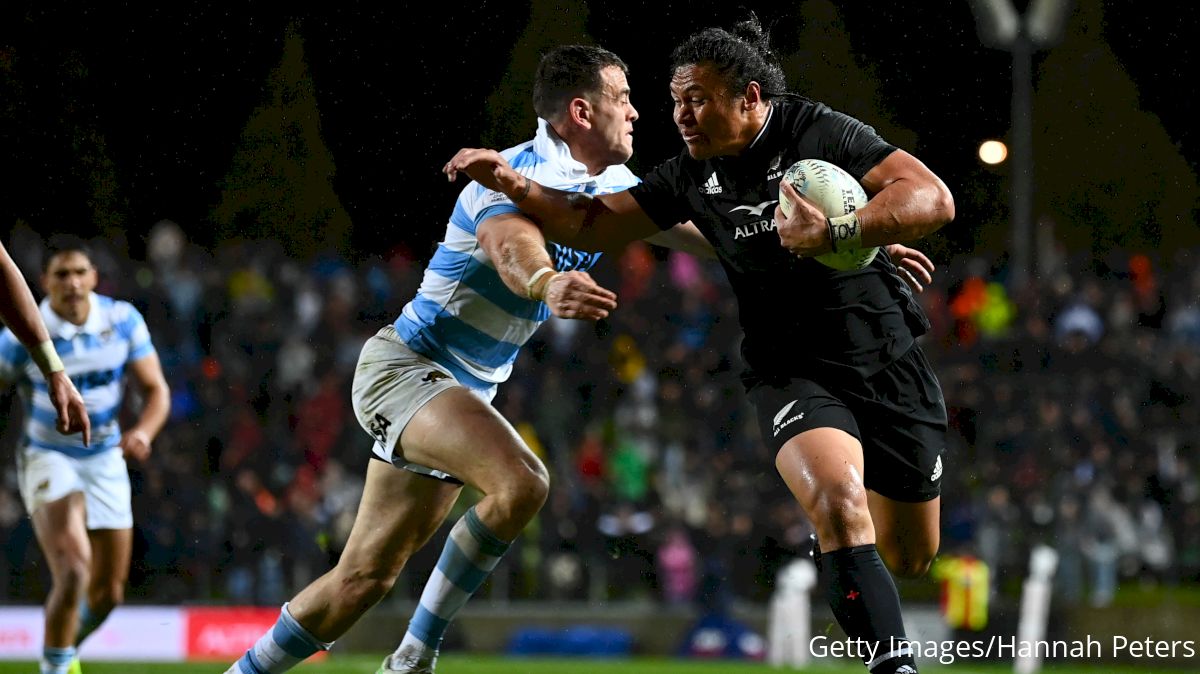 The last month for New Zealand rugby has been typified by extreme highs, and morbid lows. Fortunately for the team, this weekend fell under the former.
After they suffered a shock 25-18 defeat to Argentina in Christchurch last Saturday—their first ever home defeat to the South Americans—criticism of the All Blacks has been steadily growing. Once more, Ian Foster's reign as head coach and Sam Cane's captaincy were placed under the magnifying glass.
With critics circling like vultures, New Zealand took to the Hamilton turf with anger in their eyes, enraged by the naysayers and doubters who were predicting the All Blacks sell-by date.
It didn't take an expert to foresee that something ominous was looming. The haka, always an imposing instrument in the All Blacks arsenal, was delivered with particular bite and grit.
What followed it can only be classed as a walloping. New Zealand came, saw and conquered, overpowering a stunned Pumas side 53-3 to exact much-needed revenge and avoid a fourth consecutive loss at home.
The performance and emphatic scoreline won't silence skeptics, but it will give the All Blacks much needed breathing room as they plan ahead for two final tests in the Rugby Championship against Australia.
"Obviously it's a massively important win, we were under a bit of pressure and we weren't happy with what we dished up last week," Cane told Sky Sport NZ.
"I thought our defence was outstanding, we were able to force them into a heck of a lot of errors. On top of that, our discipline was very good.
"We're really stoked to be able to put out a proud performance at home which we've not really done this year.
"Also pleased we kept it on for the full 80. It was a pretty complete performance tonight."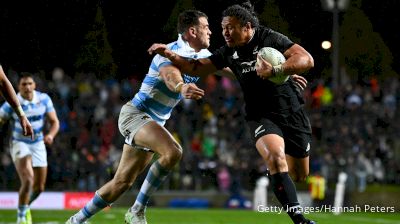 Highlanders prop Ethan de Groot and Blues duo Caleb Clarke and Rieko Ioane opened up the scoring, giving the hosts a comprehensive 24-3 lead heading into the half. Ioane in particular caused the Pumas all sorts of defensive problems, leaving Emiliano Boffelli for dead in one attacking move before offloading to Clarke who scored the crucial second try.
The Blues midfielder then got one of his own when centre partner David Havili gave a cute short pass to send the 25-year-old under the sticks untouched.
After the deflation last week, Ioane praised the team's much-improved disciplinary record, and he believes it played a big part in their turn in fortune.
"Definitely proud of the boys, it's been the theme of our year, we've been one down and the response the next week," he told Sky Sport NZ.
"We're happy with where it is, but need to gain momentum into the next round. We probably did get caught up after that win in South Africa, we started slow against Argentina who were kicking like that last week.
"Our discipline let us down but we corrected it tonight. Very happy with that result."
With the point cushion accumulated by half time, New Zealand could have chosen to ease a little, but kept pressing and were rewarded for their intensity and attacking ferocity with tries from Jordie Barrett, Ardie Savea, Brodie Retallick and Beauden Barrett.
Few home fans traveling to the Waikato Stadium would have dreamt of such a resounding, seven-try statement, but, just like the All Blacks of old, their team delivered.
But not only that, the attacking invention of New Zealand, so often heralded as the benchmark for any team in black, was on full show.
And it took center stage on the 60th minute mark when a drifting Will Jordan, pinned near his own goal-line, passed to Ioane, who stepped inside to break through the Argentina defense. The centre edged into the opposition half before being taken to the ground, but kept the ball alive.
In the few phases that followed, the All Blacks balanced hard running with well-timed offloads and managed to crack the Pumas defense for the second time in the same passage of play. Havili, receiving the ball on the edge of the 22, pumped a fake before sending Cane through.
With the try-line beckoning, the All Blacks captain remained poised, drew the last defender and offloaded to Jordie Barrett, who finished a startling team try.
After the game, Ioane admitted that, even with the wet conditions threatening to undermine front foot ball, New Zealand wanted to show their skills and let their backline hum.
"It's the type of rugby that we as a team love," he said.
And it's the type of rugby that fans want to see. Former All Black wing John Kirwan made as much clear in the build-up to kick off, demanding that Foster bench certain big-name players who were leaving much to be desired. On that roll call was Cane, who Kirwan wanted to see replaced by Blues flanker Dalton Papalii.
But Foster did not listen to the outside noise and stuck true to his captain through another moment of crisis and was repaid for his loyalty. As Kirwan later attested, Cane put in one of his best displays wearing the All Blacks crest.
"I think Sam Cane was one of the better players out there and he was under probably the most pressure. I thought he was outstanding, I thought he responded to the criticism. It was one of the best performances I've seen from him for a long, long time," Kirwan said on Sky Sport NZ.
"What they did was get off their line early, created errors from the opposition and then really capitalise on those errors.
"I think what we all want now from the All Blacks is consistency in the next game."
With the climax of the Rugby Championship fast approaching, all four teams have two wins apiece and have enjoyed rather turbulent campaigns.
New Zealand top the table with 10 points and will likely need two wins from their remaining two tests against Australia if they are to retain their title.
Written by Stefan Frost