2022 New Zealand All Blacks vs Argentina
Ian Foster Stomachs Criticism After Shock Defeat To Argentina
Ian Foster Stomachs Criticism After Shock Defeat To Argentina
Questions over Foster's suitability for office are once again ringing out after his team suffered a shock 25-18 defeat to Argentina.
Aug 29, 2022
by RugbyPass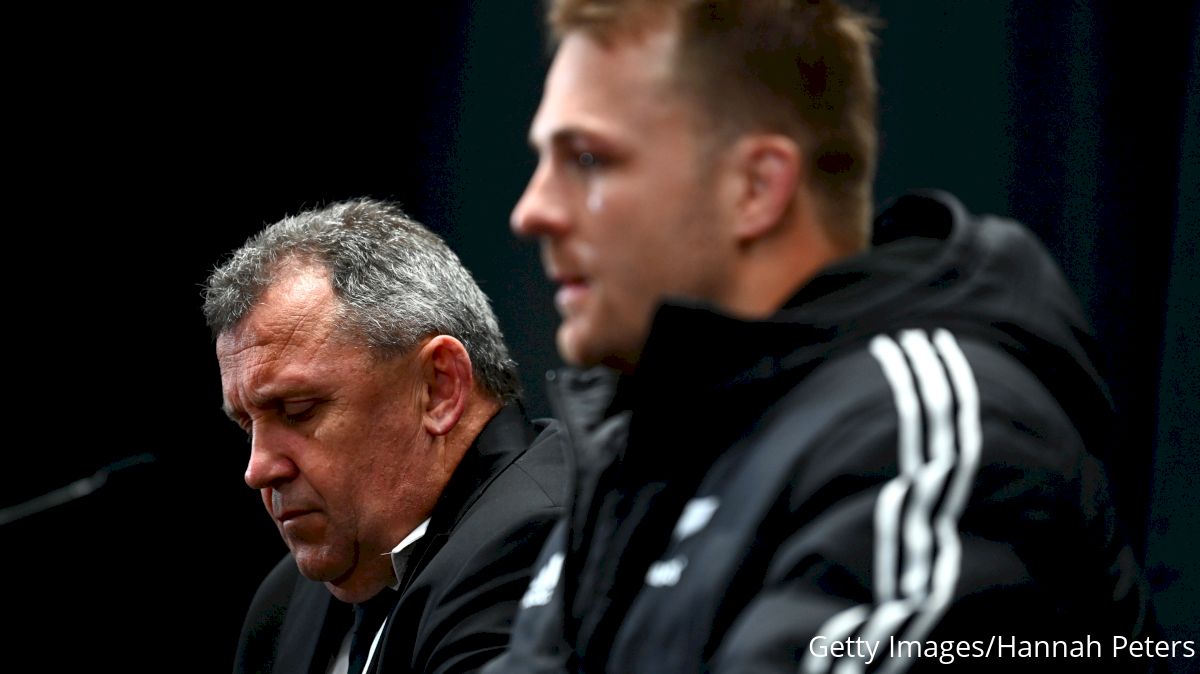 Ian Foster is under renewed pressure just days after New Zealand Rugby's governing body confirmed he would remain in charge of the All Blacks until next year's World Cup.
Questions over his suitability for office are once again ringing out after his team suffered a shock 25-18 defeat to Argentina on Saturday.
The loss was New Zealand's first against Los Pumas on home soil and extended their poor run of form to six defeats in eight test matches.
In truth, Argentina deserve their plaudits. They lit up Christchurch and defended aggressively and physically in the face of a nation accustomed to winning. A second half try from flanker Juan Martin Gonzalez, and a 20-point kicking haul by winger Emiliano Boffelli, ensured the visitors got their just reward.
The win also vindicated the impressive coaching job Michael Cheika is doing over in Argentina at present.
However, it conversely condemned Foster to yet more criticism, mere days after the New Zealand hierarchy side-lined rumors of his departure by promising to keep him in place.
"When you're trying to build something a little different it takes a while and it's pretty frustrating, isn't it?" Foster told reporters.
"It's frustrating I'm sure for the viewers and the fans and it's frustrating for us. But we have got a lot of faith that some of the things we're building are paying dividends. But it needs to happen quickly and we know that."
New Zealand did take a first half lead through scores from Samisoni Taukei'aho and Caleb Clarke, but they could not maintain that advantage through to the final whistle.
Given the international pedigree of previous All Blacks sides, and the success they have enjoyed, Foster is acutely aware of the expectations hovering around his team now and the ramifications of not meeting them.
"For us, there's a shed-full of people that are hurting right now, including me. We don't like losing and we understand our country doesn't like us losing. I guess we're all in the same boat in that place – it does hurt.
"As I've said over the last few weeks, we are a team that's rebuilding and sometimes confidence doesn't come at the speed that we want it to."
Foster has tried to instill in his players an ability to adapt quickly to on-field scenarios, but he believes this is still a work in progress.
"I was a bit surprised with us in the last quarter, to be honest. We didn't execute in some big moments at the end.
"I guess it's that little bit of belief about how to play your way out of tough situations and, I guess, how to problem-solve.
"Today we probably got stuck in one mode. There are a lot of really good teams that are going to try to slow us down and suffocate us. It's how we break through that."
While Foster stomached much of the blame, he lashed out against the tactics employed by Argentina at the breakdown, arguing the visitors interfered at the ruck, slowed down their pace of ball, and that these infringements were not picked up by 27-year-old Georgian referee Nika Amashukeli.
"They really frustrated us. We didn't get what we wanted at the breakdown. We had large periods of dominance in our set-piece but that didn't go well at the end.
"Overall, I just felt that they got away with some stuff at the breakdown, not releasing the ball carrier on the ground, and we weren't able to deal with it.
"It was an area we got hammered in the penalty count at critical times. I'm probably a little bit bemused by some of that," Foster said.
Unsurprisingly, Cheika took issue with Foster's comments.
"Well, he'd be an expert on it because his team does it all the time, so he should know," the Argentina coach said. "I don't know if that's the right response after the game."
In criticizing the under-fire All Blacks coach, Cheika also made a sly reference to Scott Robertson, the man tipped to be his replacement.
Robertson has won six successive Super Rugby titles with the Crusaders, but was overlooked for New Zealand's top role in favor of Foster. He incidentally also coached Argentine flanker Pablo Matera this past season.
"I think that the Crusaders have made a really huge mark, and Scott Robertson has made a really huge mark on Pablo.
"It shows the quality of the franchise and the coaching here, he's come back a heaps better player – mentally and technically."
Argentina travel to Hamilton next Saturday hoping to build upon their first ever test win on New Zealand soil, but Cheika knows Los Pumas are likely to face an enlivened opposition.
"It's a blockbuster because they're going to be coming with everything."
Written by Stefan Frost