Premiership Rugby
Premiership Rugby To Consider Salary Cap Change In Wake Of Worcester Woes
Premiership Rugby To Consider Salary Cap Change In Wake Of Worcester Woes
Gallagher Premiership clubs will discuss the possibility of altering the current salary cap restrictions.
Aug 22, 2022
by RugbyPass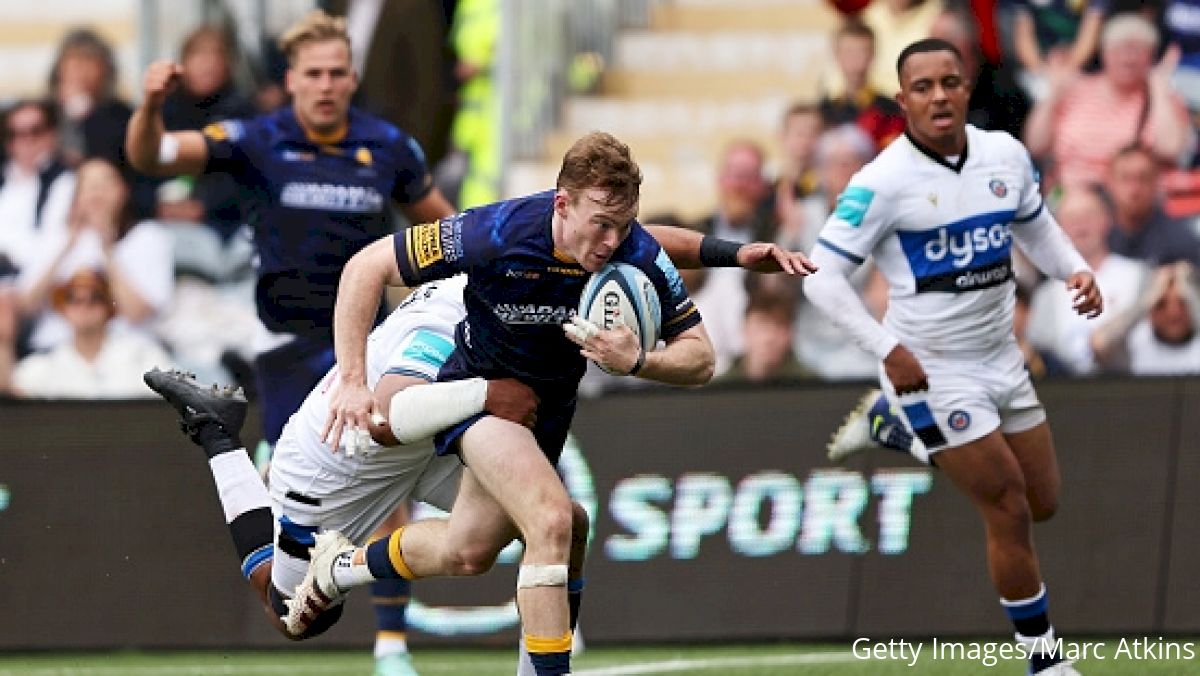 Gallagher Premiership clubs will discuss the possibility of altering the current salary cap restrictions.
In an emergency response to the news that the Worcester Warriors have been handed a winding down notice by HMRC, other premiership clubs could benefit from Worcester's woes, as the club will be set to cut loose some of their top earners.
Reports have suggested that the West Midlands club could go into administration, which would pave the way for players to leave, should the club be unable to pay their wages.
Speaking to the Sunday Times, former Sale Sharks Director of Rugby and current Worcester boss Steve Diamond said, "In the current climate, it is unlikely that a white horse is going to ride into town."
Despite its struggles on and off the pitch, Worcester possesses a number of quality international players, notable British and Irish Lion Duhan van der Merwe and English internationals Ollie Lawrence and Ted Hill.
All three, along with several others, would be significant additions to other Premiership clubs and certainly would have several suitors.
Statement from @WorcsWarriors owners ⤵️#GallagherPrem

— Premiership Rugby (@premrugby) August 22, 2022
With the new season just over two weeks from kicking off, most clubs are right up toward the upper limit of the salary cap. Therefore, the proposal put forward would be that any Warriors players who are picked up would be exempt from the salary cap.
Writing in the telegraph, senior rugby writer Charlie Morgan had a source tell him it would be madness to increase the salary cap.
Behind this statement is the much-discussed financial issues already facing all other clubs, therefore, increasing their spending seems like an illogical and irresponsible step.
Questions around the integrity of the league surely also would arise, allowing the bigger clubs to have a quick cash grab of top talent to add to their already stacked squads. It would create significant imbalance in the league.
Should the clubs not agree to take on the Worcester players, other options, such as the United Rugby Championship, Major League Rugby, Top14 and Japanese Top League are all viable options.
All four leagues would have their challenges, in particular for the English qualified players who are required to play their club rugby in order to be available for international selection.
It has been reported that England coach Eddie Jones would be given an exception to pick these players for international duty due to the extraordinary circumstances.
Below these leagues would be the potential for the players to compete in the second division Championship competition.
Leading the way in this department would be Premiership hopefuls the Ealing Trailfinders, who have a track record of signing big-name players.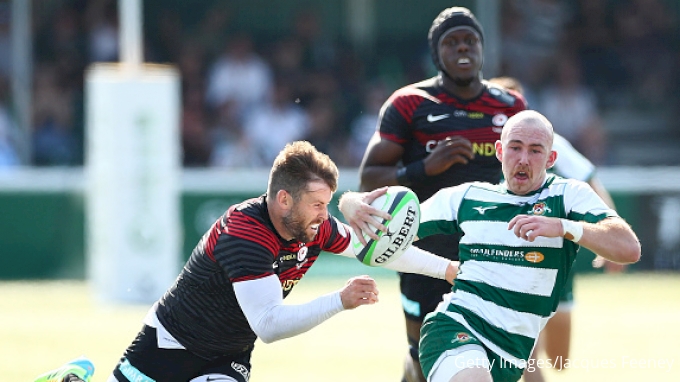 Turning back toward the discussion of Premiership clubs picking up players, there would need to be a unanimous agreement by all stakeholder clubs for this to come to fruition.
Financially losing a club for the season also would have a knock-on effect of clubs seeing a decrease in revenue due to the loss of a home fixture.
Morgan has reported that clubs could lose between £250,000-£600,000, depending on the attendance figures.
Though this is not ideal, it is believed that the broadcasting deal would be unaffected, which is a significant boost for the league.
Should the club go into administration, it still would be able to compete this season, but in accordance with the Rugby Football Union's regulations, the team would be docked 35 points, therefore rendering a semi-final finish impossible and, in all likelihood, make a top-8 finish extremely unlikely.
One administration clause that works in Worcester's favor is regulation 5.5.9, which covers the "no fault insolvency events." It would see the club avoid or have the major penalties reduced.
Listed in this regulation is "riot, war, invasion, acts of foreign enemies, acts of terrorism, earthquake, flood, fire or other physical natural disaster, strikes at national level and any epidemic or pandemic as categorized as such by the UK Government and/or the World Health Organization."
Therefore, the COVID-19 pandemic would qualify. Of course, this is at the discretion of the RFU and only would be considered once a new administration is in place and the club applies for it to be put in place.
This, of course, only is relevant if the club is able to pay its staff, which at present, is the most pressing concern.
Adding to administrators' concerns are the significant financial challenges facing the Coventry-based Wasps.
The Wasps are struggling to pay a £35 million bond and facing tax payments due to HMRC.
The club has confirmed it is in open dialogue HMRC but still faces an uphill battle.
Throw into the mix their current war of words with their stadium tenants, Coventry City Football Club, and the Wasps have some serious issues on their hands.
One major boost for both clubs, however, is the £20 million injection the Premiership is set to receive from the RFU.
This is double the amount they received during the COVID-19 pandemic, when the governing body saw significant drops in income due to having to stage fixtures behind closed doors and, as such, losing stadium revenue.
Uncertain times surrounding English Rugby's biggest league is a distressing development for administrators, players and fans alike.
Time also certainly is of the essence, with the league set to kick off Sept. 9.
Written by Philip Bendon