2022 Auckland vs Bay of Plenty
Bunnings NPC Round 3 Games Of The Week: Auckland Looks To Stay Hot
Bunnings NPC Round 3 Games Of The Week: Auckland Looks To Stay Hot
Expect a few new names in the Bunnings NPC this weekend, as some players will gain a little extra playing time, while The Rugby Championship is on hiatus.
Aug 16, 2022
by Briar Napier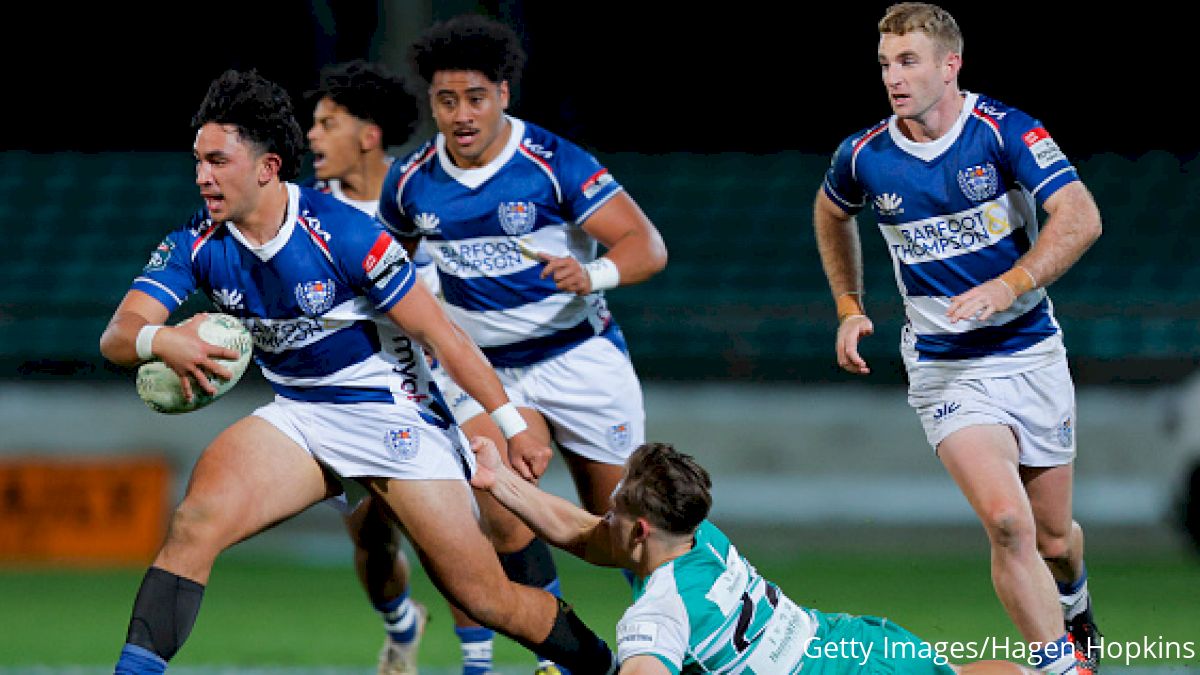 Expect a few new names in the Bunnings NPC this weekend.
For some squads in New Zealand's premier provincial rugby competition, those names are stopping by at just the right time.
Some members of the New Zealand national rugby team who were gone for duty at The Rugby Championship have returned to their provincial sides for at least one week, right as the current Bunnings NPC season goes into full swing, bringing an influx of quality back into the fray.
How gooooood 😎#BunningsNPC x @AllBlacks

— Bunnings NPC (@BunningsNPC) August 16, 2022
Still, there are some clubs that have attempted to establish dominance in the early goings of the season - and they certainly don't want to let go of their grips now. But, as teams strengthen league-wide, it's up to time to tell who prevails and who falters.
What is there to look out for in Round 3 of the Bunnings NPC this weekend? Here's a peek at a selection of games to check out.
All competition this season is being streamed live on FloRugby.
NOTE: Match start times are listed in Eastern Time and subject to change.
Waikato Vs. Counties Manukau
Waikato, the defending Bunnings NPC champion, managed to get back in the win column with a 16-10 victory over Northland in Round 2, after letting points slip in an opening-round draw to Hawke's Bay.
It wasn't the flashiest rugby match ever played, but fullback Damian McKenzie responded well from his two missed penalty kicks in Round 1 by going 3-for-3 on penalty boots in the win, with his leg proving to be the difference, as he capitalized on several Northland discipline issues.
Counties Manukau, meanwhile, has been living on the edge.
One week after it scraped by with a one-point win in its Bunnings NPC opener against Otago, the Steelers felt the sting the next week, falling by the same margin to Hawke's Bay, narrowly coming up short after they scored two tries in the final 10 minutes.
An early favorite as the competition's most-improved side following a two-season run (counting its shortened 2021 campaign due to COVID-19) of just three wins in 12 matches, Counties Manukau has shown flash with Riley Hohepa (25 points in two matches) proving to be an effective threat at fly-half.
Beating the reigning Bunnings NPC champion would be an effective way for the Steelers to establish that they're here to stay and compete at the top, but knocking off the Mooloos - who are on a six-match unbeaten run dating back to last season - is a task that's much easier said than done.
North Harbour Vs. Tasman
What's so special about this seemingly-inconspicuous mid-table matchup in the Evens Conference?
For starters, there has been a recent, instant injection of talent into one team's lineup headed into this weekend.
Numerous names that normally would have been featured on the provincial sides within the Bunnings NPC have been on New Zealand national team duty over the past couple of weekends in The Rugby Championship.
Following the conclusion of the All Blacks' mini-tour of South Africa in the tournament, and The Rugby Championship on a two-week hiatus, several members of the roster were granted clearance to play in the upcoming round of the Bunnings NPC.
It just happens to be that two of the finest names on the list - wings Sevu Reece and Leicester Fainga'anuku - happen to play for Tasman.
The duo made for a dominant force during the Super Rugby season with the Crusaders, with both scoring 10 tries during their team's title-winning season to tie for the league lead with teammate Will Jordan.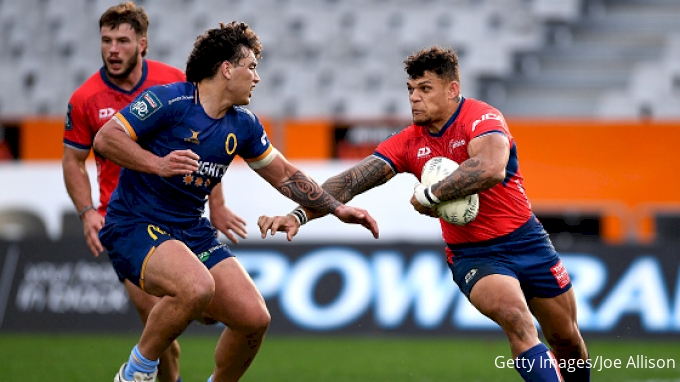 Though North Harbour has been impressive in spurts, such as when it dominated Manuwatu by a 64-14 scoreline in Round 2, few teams proved during the most recent Super Rugby season that they were able to stop the Reece-Fainga'anuku onslaught.
For North Harbour to answer the call, it likely has to show a lot more on the rugby pitch than it has shown early on in this Bunnings NPC campaign.
Auckland Vs. Bay of Plenty
Could this be a preview to a playoff matchup in the making?
Judging by the starts Auckland and Bay of Plenty each have had to start their seasons, it certainly looks like a crash course could happen.
With its season a year ago cut short due to local COVID-19 restrictions, preventing the team from traveling, Auckland has responded by kicking off the 2022 competition with three straight wins (including two in Round 2) as it handled business in a midweek clash with Manuwatu, before skating past Southland by a point Sunday.
Eight players (nine including the penalty try scored in the latter match) scored tries for Auckland across the two games, an all-around performance that has helped the team sit atop the Evens Conference at 14 points.
Bay of Plenty, which had a two-point defeat to Wellington in Round 1, crushed the spirit of defending Championship Division winner, Taranaki, in a 46-6 blowout, where Justin Sangster, Naitoa Ah Kuoi and Emoni Narawa all started try-scoring streaks after each player crossed over the line in both games.
The Steamers are in second place, a point behind the Odds Conference-leading Hawke's Bay, but the highest-scoring squad in its division, have the firepower to keep up with Auckland.
At the fortress of Eden Park, in which few visitors escape intact, Auckland will have the momentum and home support on its side when the two title-hunters collide.