2022 South Africa vs New Zealand All Blacks
New Zealand Moves Up World Rankings While Australia Face The Drop
New Zealand Moves Up World Rankings While Australia Face The Drop
New Zealand climbed back up to fourth after falling to an all-time low rank of fifth just a week earlier.
Aug 15, 2022
by RugbyPass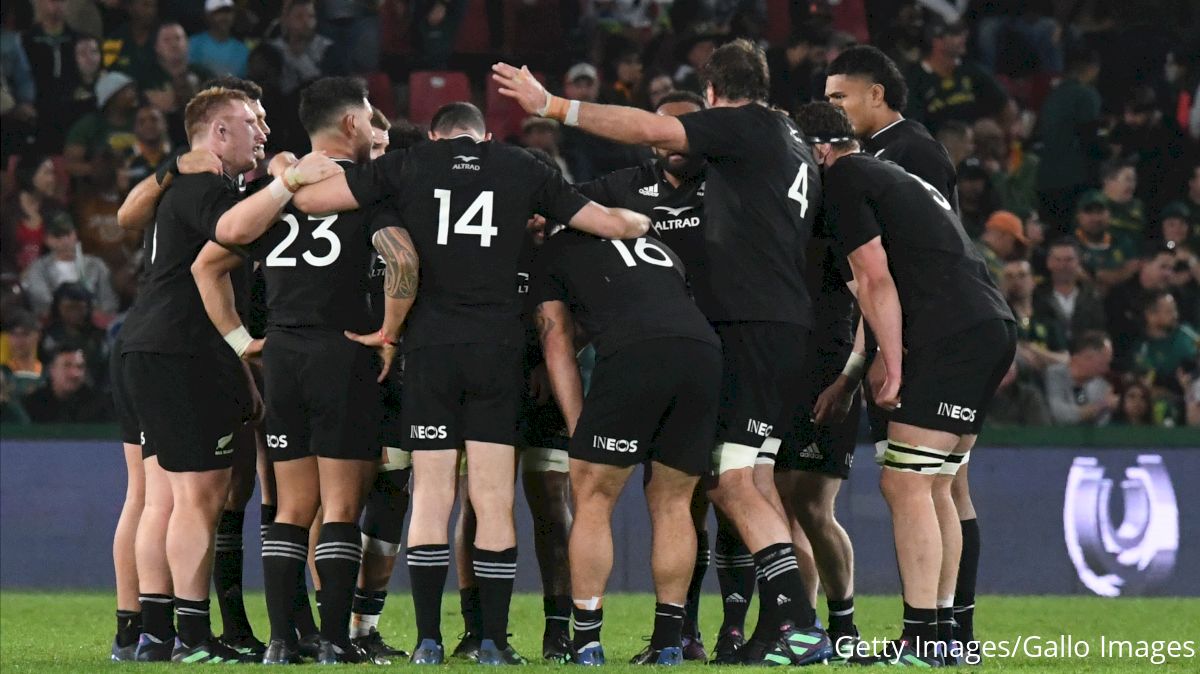 There was a fair bit of movement in the world rankings, following an eventful weekend of action in the Rugby Championship. New Zealand were the primary benefactors, climbing back up to fourth after falling to an all-time low rank of fifth just a week earlier.
They originally dropped down after suffering a grueling 26-10 loss to South Africa in the opening game of TRC. The loss was New Zealand's fifth in their last six tests and extended the team's losing run to three games on the trot.
With panic buttons triggering all across New Zealand, head coach Ian Foster knew nothing less than a win was needed to stop the rot and reinstate a bit of national pride in the All Blacks.
Understanding the job at hand is one thing, delivering it is another. Especially when Foster's men were required to travel to Ellis Park, a daunting stage right in Johannesburg, and snatch a result against the reigning world champions.
Yet, in the face of adversity, the All Blacks did not cower. Instead, they came out of the blocks with a point to prove and never took their foot off the gas and came out the eventual 35-23 winners. Crisis averted, at least for now.
Gone was the pessimism of last week as New Zealand leapfrogged England to reclaim their spot as the fourth highest ranked men's team in the world. Unbelievably, had their winning margin been greater than 15 points, New Zealand would have also moved above South Africa, who remain third with a minuscule ranking cushion of 0.02 points.
This is hard to fathom, given New Zealand were comprehensively beaten by Ireland in their summer series only a few weeks ago, while South Africa won their July test series against Wales.
The Springboks did have a chance to move up the ranking table—a win at Ellis Park would have sent them ahead of France into second – but after losing on Saturday they remain third.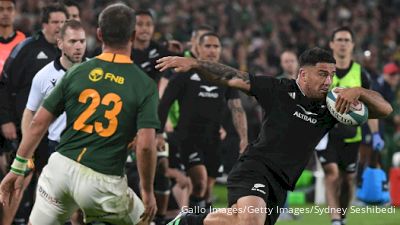 Despite the positive mood in New Zealand, the pressure is still very much on head coach Ian Foster. The attacks on his tenure may have eased a little, but he will be astutely aware of the dangers of becoming complacent.
"I couldn't be more proud of the effort for coming up here to altitude for a game that was loseable, and winnable, but to finish strong over a mighty team at their home ground is great for us. I'm just going to enjoy tonight," Foster said after his side's win.
Questions over Foster's place as head coach remain, and only grew after New Zealand Rugby chief executive Mark Robinson refused to confirm whether he saw Foster as a long-term option, or indeed whether he planned to replace him in the near future.
"That pressure has been strong. It doesn't change the fact that adversity is the best teacher for character and we've stayed tight.
"The stress has been really good for me. I think I've lost 1kg the last two weeks, and maybe over the next week or two I might lose a few more … it comes with the job."
"There's been a lot of onslaught, particularly from our New Zealand media. They've got high expectations of us, and they've made that loud and clear. They've clearly come very strong at me as a person."
New Zealand now have a week off before embarking on a two-test matchup with Argentina, who claimed a famous victory over Australia yesterday.
Los Pumas recorded their highest ever win over the Wallabies with a comprehensive 48-17 battering. The result means all four teams in the Rugby Championships have a win to their name, leaving the tournament wide open and there for the taking.
The result also gives Michael Cheika's side some momentum heading into their upcoming tests against New Zealand.
Unfortunately for Argentina, the famous win did not alter their world ranking position. They are still ninth, albeit now a step closer to Australia, who dropped below Scotland into seventh after losing by a margin greater than 15 points.
This equals their lowest ever ranking and means for a second consecutive week a southern-hemisphere nation is entering unwanted territory in the world rugby ranking stratosphere. The Wallabies will need a result in their upcoming test against South Africa if they are to evade this slide in fortune.
"Massive disappointment," Australia head coach Dave Rennie said after the game. "We conceded four tries with kicks in behind us and certainly got dominated in the collision area.
"We want to earn the respect of the country and you don't do it with a performance like that.
"We created opportunities that if you nail you stay in the game and can build some pressure, but we couldn't buy a trick, especially second half."
The Wallabies were without numerous household names, including Quade Cooper, Folau Fainga'a and Samu Kerevi, all three of whom were out due to injury. But Rennie chose not to use the injury crisis inflicting his side as an excuse for their disappointing loss in San Juan.
"We had a good enough side to do the job. Whoever pulls the jersey on has got to front and we weren't good enough. We've got to be better and we've got to own that—it's on us as coaches and it's on the players."
Written by Stefan Frost