2022 South Africa vs New Zealand All Blacks
Referee Luke Pearce Under Fire For Decisions In New Zealand's Latest Win
Referee Luke Pearce Under Fire For Decisions In New Zealand's Latest Win
Ref Luke Pearce got both criticism and praise for his performance in New Zealand's win over South Africa in the second round of the 2022 Rugby Championship.
Aug 15, 2022
by RugbyPass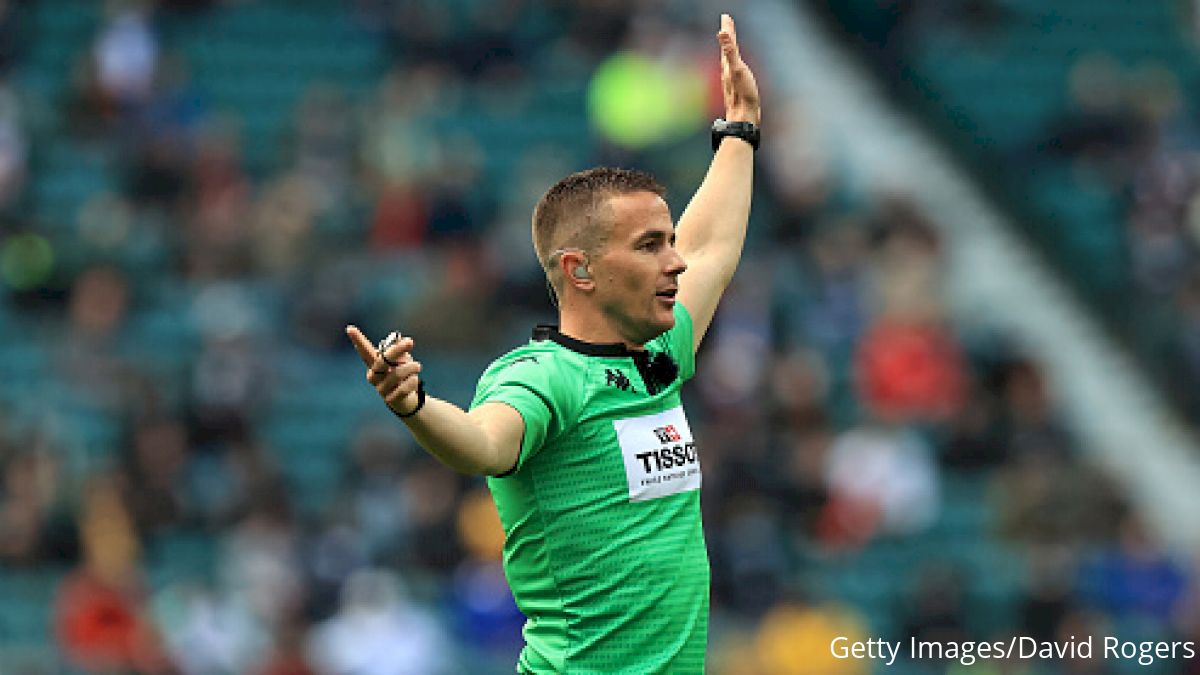 What a difference a week can make. Seven days ago, the All Blacks walked off the Mbombela turf battered and dejected, trying to erase the memory of one of their heaviest defeats.
The 26-10 loss to South Africa cut right to the core of New Zealand rugby and gave head coach Ian Foster and his captain Sam Cane nowhere to hide, as calls for their resignations mounted.
With their jobs in jeopardy, and national rage spread, the pair knew they needed nothing less than a win the following weekend to press pause on the panic.
But, delivering that result would require them to enter Ellis Park, the spiritual home of the Springboks, and deliver a performance worthy of deposing the reigning world champions.
The All Blacks, unphased by the challenge, rose in the face of adversity and re-emerged from the ashes with a 35-23 win. Whether Foster or Cane will hold their tenures for much longer remains to be seen but, for now, they can bask in the stellar performance they helped orchestrate.
From the whistle, New Zealand looked the livelier of the two teams, attacking the South Africa defense with pace and direction. An early cross-field kick from David Havili to Ardie Savea expertly deciphered the Springbok defense and sent the No. 8 racing down the left flank to within meters of the try line.
Damian Willemse was on hand to prevent the try but was judged by referee Luke Pearce to have killed the ball illegally and received a yellow card for his actions with less than four minutes on the clock.
New Zealand would have to wait a further 20 minutes before scoring the opening try. And, of all people, it was Cane who crossed the whitewash with a close-range finish in the right corner.
While this was no doubt a day of celebration for New Zealand come the final whistle, the attention quickly turned to the interventions of referee Pearce, beginning with the early dismissal of Willemse.
Further controversy had developed later in the match when a Springbok try was chalked off due to an inadvertent obstruction.
New Zealand was leading 18-13 at the time, when Lukhanyo Am stepped through a scattered All Blacks defense and stormed toward the hosts' 22. With black shirts encircling, Am unleashed a pin-point pass to Makazole Mapimpi, who finished off the move.
Before awarding the try, Pearce went to the TMO and judged that scrum half Jaden Hendrikse had blocked an All Blacks defender from tackling Am when he initially broke into space.
Boos echoed around Ellis Park after the try was revoked, but it took longer for tempers to flare online. The catalyst for unadulterated outrage came when SA Rugby Magazine published an article, asking readers to: "rate the performance of referee Luke Pearce in Saturday's Rugby Championship showdown between the Springboks and All Blacks at Ellis Park."
Rate the performance of referee Luke Pearce in Saturday's Rugby Championship showdown between the Springboks and All Blacks at Ellis Park. https://t.co/tkgFw3O1tf

— SA Rugby magazine (@SARugbymag) August 13, 2022
Over 30% of responders to the poll agreed that the on-field refereeing was 'poor,' while a further 28% deemed it to have been 'below par.' The provocative article garnered plenty of heat online, leaving a hailstorm in its wake.
Prior to the game kicking off, popular rugby analyst Squidge Rugby had taken the time to praise Pearce and his free-flowing style of refereeing.
"If you're ever trying to figure out which fixtures will be absolute bangers, it's easier to just search for matches Luke Pearce is refereeing than check which teams are playing," he wrote on Twitter.
It then came as no surprise when Squidge Rugby responded to SA Rugby Magazine's post-match poll by doubling down on his earlier statement.
"Pearce has a fantastic game today. Every neutral on here seems to agree, but because he gave a controversial yet fair call against the Boks, this pile-on begins," he added on Twitter.
"This is such boring content to push after the best game of the year with so much actual rugby to talk about."
Former England international Andy Goode was similarly impressed by the performance of Pearce and, in particular, the bold decision he made to sin-bin Willemse in the early exchanges.
"As ever brilliant refereeing from Luke Pearce, dishing out a yellow card after 3 minutes when there's a try-scoring opportunity. Most refs don't have the minerals to give a yellow so early on," he posted on Twitter.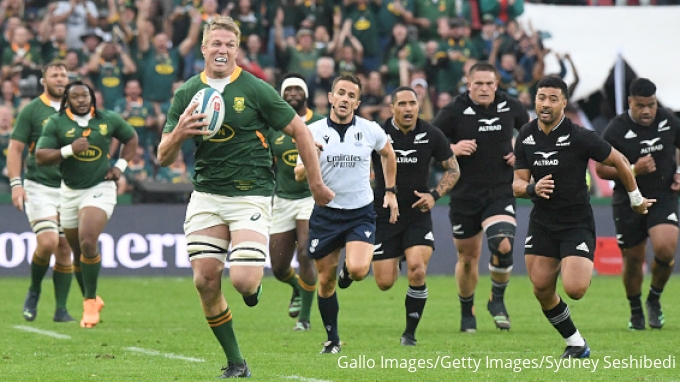 When questioned about a knock-on advantage called by Pearce, he said: "He [Pearce] called it as he saw it and gave a knock-on advantage. New Zealand never play like that without the advantage and therefore Am wouldn't have scored. In hindsight it was a rip though."
Others, like former Springbok winger Breyton Paulse, were not as positive and took exception to the lay of the game. Although Paulse did caveat his comments by agreeing that New Zealand was the worthy winner, regardless of the refereeing display.
"The Boks certainly didn't deserve to win tonight, but the ref made some really bad calls at critical times that took our oemf away. Not good at all," Paulse said via Twitter.
These comments earnt a direct response from Welsh journalist Steffan Thomas, who complemented the man with the whistle.
"I personally thought Luke Pearce was flawless. Can't think of a single decision he got wrong. Top class performance," he claimed.
None of the online shenanigans will have worried Ian Foster, who will have just been glad to get the result.
"We worked hard. It's never easy when you're coming off a couple of losses," he said. "I'm just so proud of the effort. It's swings and roundabouts, but we hung in and finished strong."
Written by Stefan Frost