2022 RC Toulonnais vs Aviron Bayonnais
Everything You Need To Know About Top 14 Rugby
Everything You Need To Know About Top 14 Rugby
Looking to get up to speed on what's ahead within the club rugby world? Here's a quick rundown on what to expect this year for the 2022-2023 Top 14 season.
Aug 31, 2022
by Briar Napier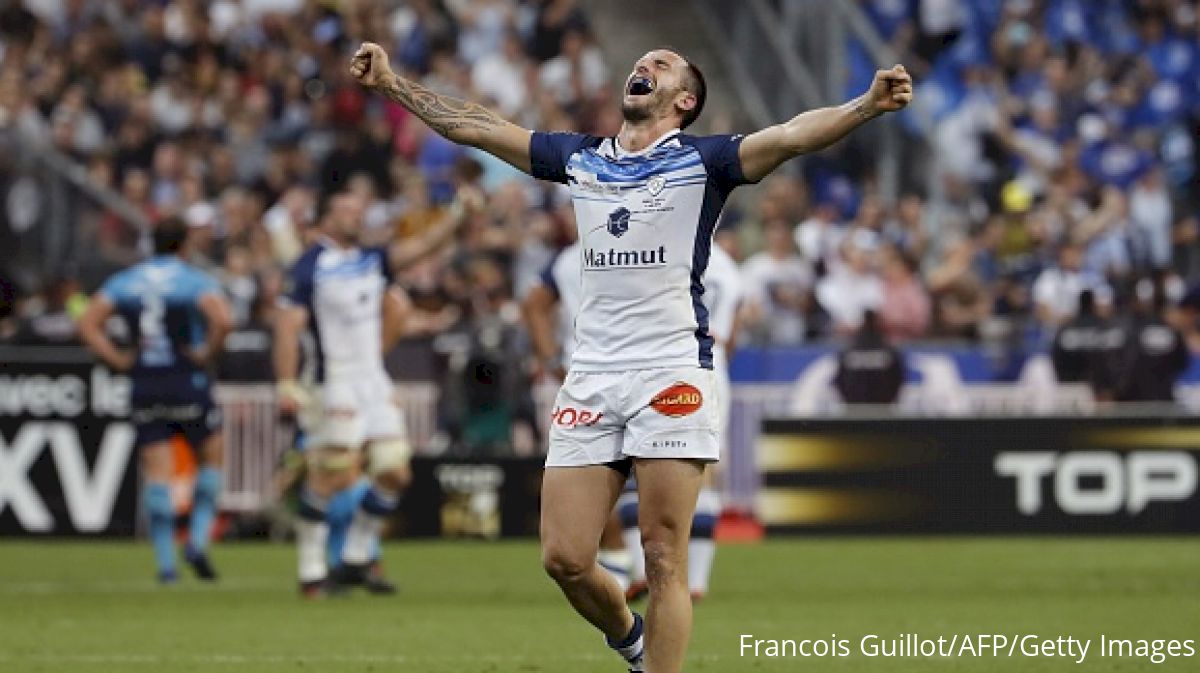 Looking to get up to speed on what's ahead within the club rugby world? Here's a quick rundown on what to expect this year for the Top 14 season.
What Is Top 14?
Top 14 is the top division of professional rugby in France and considered to be one of the highest-quality rugby competitions in Europe and across the world.
Founded in 1892, the league sees 14 clubs (hence the name) compete against each other, home and away, in a 26-match regular season to decide the six-team playoffs and, after that, the overall champion for the year.
The player pool is heavily French, with almost every member of the current No. 2-ranked national team competing at the club level in the league, though some international imports do apply their trade in the country, too.
Top 14 also combines with England's Premiership to send the most clubs (eight) yearly to the Heineken Champions Cup, a separate club tournament featuring squads that play in England, France and the five countries that make up the United Rugby Championship.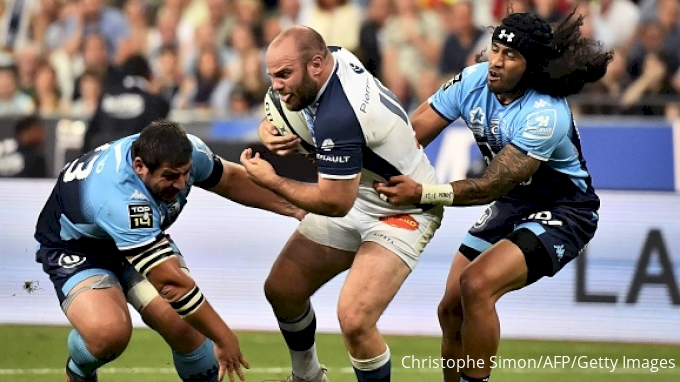 Promotion and relegation occur each year with the French second division, the Rugby Pro D2, with the last-placed team in each Top 14 season automatically sent down, and the 13th-placed team forced to compete in a relegation playoff with the Rugby Pro D2 runner-up to keep their spot in the top flight.
Toulouse and Paris' Stade Fran‡ais are the main powerhouses, having won a combined 35 Top 14 titles in their histories, but Montpellier is the defending champion. Montpellier captured its first title by finishing second in the regular season, before beating top-seeded Castres Olympique in the final earlier this year at the Stade de France.
Where And When Can I Watch It?
The season is quite long, beginning in early September and usually finishing in early to mid-June with the league final, which since 1998, usually has been held at the Stade de France in the Paris suburb of Saint-Denis with one exception.
In 2016, the final was held at the Camp Nou in Barcelona due to scheduling conflicts with soccer's UEFA Euro 2016, which was being held simultaneously in France at the time.
The entire Top 14 season will be streamed on FloRugby for U.S.-based subscribers.
A full schedule for all 26 matchweeks, beginning with Round 1's kickoff Sept. 3, can be found here and here.
What Teams Should I Look Out For?
Here's a brief outlook of each team playing in the 2022-2023 Top 14 season:
Castres Olympique (2021-2022 results: First in regular season, lost in final)
Championships: 1949, 1950, 1993, 2013, 2018
Montpellier (Second, won final)
Championships: 2022
Bordeaux-Begles (Third, lost in semifinals)
Championships: None*
Toulouse (Fourth, lost in semifinals).
Championships: 1912, 1922, 1923, 1924, 1926, 1927, 1947, 1985, 1986, 1989, 1994, 1995, 1996, 1997, 1999, 2001, 2008, 2011, 2012, 2019, 2021
La Rochelle (Fifth, lost in semifinal qualifiers)
Championships: None
Racing 92 (Sixth, lost in semifinal qualifiers)
Championships: 1892, 1900, 1902, 1959, 1990, 2016
Clermont (Seventh)
Championships: 2010, 2017
Toulon (Eighth)
Championships: 1931, 1987, 1992, 2014
Lyon (Ninth)
Championships: 1932, 1933
Pau (10th)
Championships: 1928, 1946, 1964
Stade Francais (11th)
Championships: 1893, 1894, 1895, 1897, 1898, 1901, 1903, 1908, 1998, 2000, 2003, 2004, 2007, 2015
Brive (12th)
Championships: None
Perpignan (13th, won relegation playoff)
Championships: 1914, 1921, 1925, 1938, 1944, 1955, 2009
Bayonne (N/A, promoted from Rugby Pro D2 as league champion)
Championships: 1913, 1934, 1943
*NOTE: Bordeaux-Begles was founded in 2006 as a combination of two existing clubs, Stade Bordelais and Club Athletique Bordeaux-Begles Gironde. Those two clubs won nine championships between them during their existence as separate entities. The current iteration of Bordeaux-Begles has never won a Top 14 championship.