2022 South Africa vs New Zealand All Blacks
Malcolm Marx Shines Against All Blacks, Earns Praise From Coach And Team
Malcolm Marx Shines Against All Blacks, Earns Praise From Coach And Team
At the center of all that was good for South Africa against New Zealand to start the 2022 Rugby Championship was Malcolm Marx.
Aug 8, 2022
by RugbyPass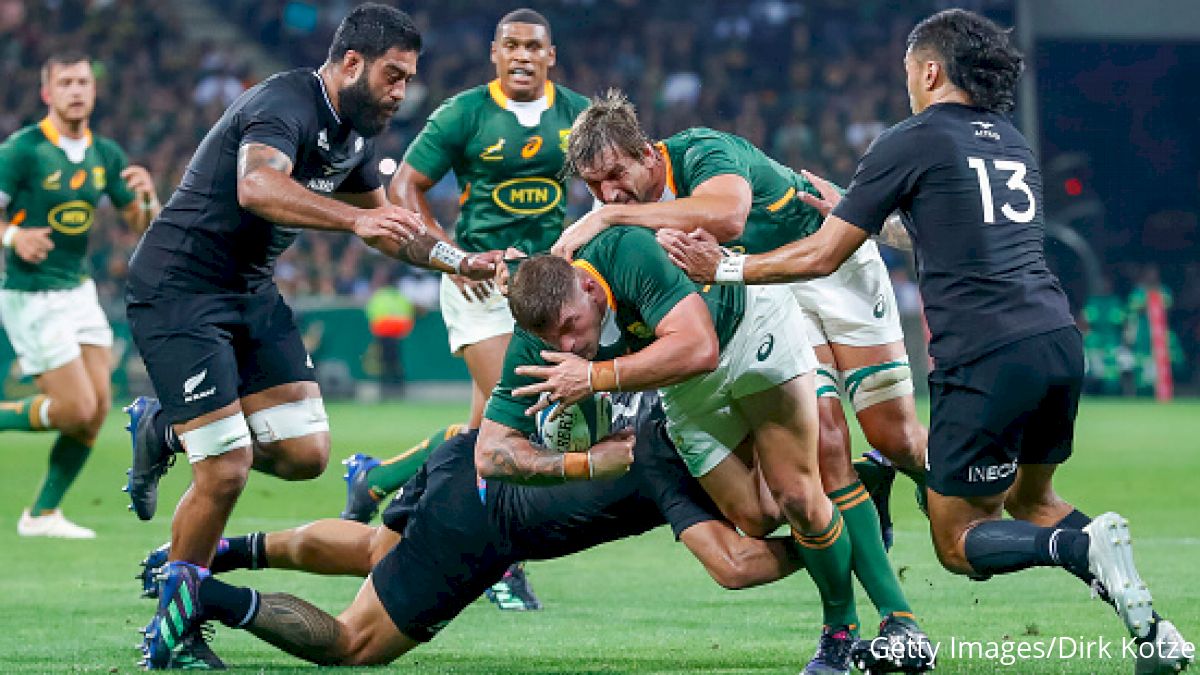 South Africa put in a dominant display in Mbombela on Saturday afternoon against a downtrodden New Zealand team, in what turned out to be a historic night.
Tries from Kurt-Lee Arendse and Willie le Roux, and the ever-reliable boot of Handre Pollard, helped catapult the hosts to a convincing 26-10 win, as they opened their 2022 Rugby Championship campaign in imperious fashion.
The result ended the Springboks' eight year wait for a win over New Zealand on home turf and incidentally also was one of the biggest losing margins the All Blacks have ever experienced. It was in 2014 that South Africa last beat New Zealand at home.
The men in green and gold were in the driver's seat from the first whistle, using brute force and unmatched physicality at the set piece and breakdown to whittle away at their opponent.
And at the center of all that was good was Malcolm Marx.
The hooker put in a spectacular display, which earned him a well-deserved player of the match accolade in what was also his 50th test cap for the Springboks.
Marx proved to be a pin in the side of the visitors, disrupting their flow by clocking an impressive four turnovers during his time on the field. His lineout delivery was pinpoint, and his physicality in the tackle was equally disciplined and well-timed, helping topple New Zealand by 16 points.
"It's always tough playing against the All Blacks, and they always make you work until the last minute," he said. "I'm just trying to soak it all in. Everyone put their hearts on the line and defended really well. I was just trying to contribute as much as I can to the team, where I can."
Springboks coach Jacques Nienaber decided to give Marx his first start this year in the TRC opener and was paid back handsomely for the trust he banked. In fact, Nienaber was so impressed, he quickly began rhapsodizing about his hooker in the aftermath of his side's impressive accomplishment.
"He was outstanding, and that's Malcolm for you," Nienaber sad. "He's probably the one guy who amplifies what the Springboks are about. He had to work hard and he made the change from loose forward to hooker, and he really had to work hard to get to where he is now."
The praise didn't end there.
"I've worked with him since his under-20 days, and it's phenomenal to see how the guy has developed and what he's become," Nienaber added. "These milestone games are just milestone games, and it will prepare him for the road going forward, which is the next 50 tests."
Marx made his Springboks debut in 2016, but they were obliterated by New Zealand in Christchurch, 41-13. Much has changed since then, and his subsequent 49 test appearances, not least South Africa winning a World Cup, but one of the biggest shifts has been the fortunes of the All Blacks.
The gradual decline of New Zealand coincided with the departure of long-term head coach Steve Hansen in 2019. He was replaced by his then assistant coach Ian Foster, who has overseen a tough period in charge that slowly is edging toward crisis, as his side has now lost five of its last six test matches.
🦏 Malcolm Marx: "We need to be ready for another big game next weekend" - more here: https://t.co/DkEtTxcbfV#StrongerTogether #StrongerForever #RSAvNZL #CastleRugbyChampionship pic.twitter.com/2Mf0CBlZCb

— Springboks (@Springboks) August 7, 2022
None of that will worry Marx.
The weekend was his time to shine, and his captain, Siya Kolisi, acknowledged as much, commending him on achieving a personal milestone few others have on the international stage.
"I was telling him how proud I was of him, and I honored him because, like the rest of the guys in our team, he can start in any other test," Kolisi said. "Coach Jacques speaks openly and honestly to our pack, and Malcolm never complains, on or off the field. For him to step up in a game like this was immense.
"He's going to be a father soon, and I was thanking him and his family for being there for him. He's a special guy and Faf de Klerk calls him the teddy bear of the team. He's always cracking jokes, but on the field, he switches on."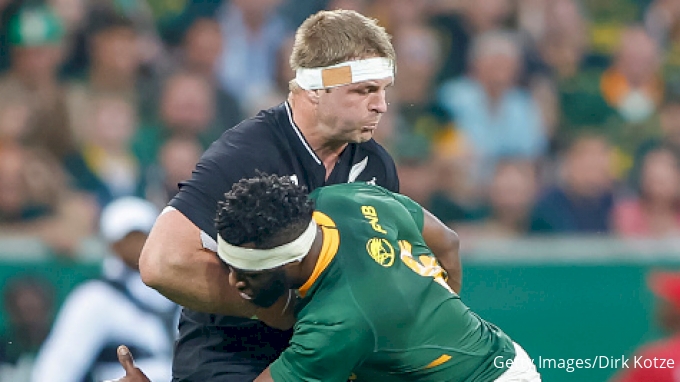 Talking specifically about the turnover haul Marx managed to accumulate during the game, Kolisi described the awe he feels when watching the hooker close-up.
"Sometimes, I sit and wonder at how he puts his head in at the breakdown the whole time and comes up with the ball," Kolisi said. "He has been a guy who has been a proper ambassador of Springbok rugby. I'm really proud of him."
Despite the celebrations, Kolisi was not getting carried away by the result and remains geared toward the task ahead.
"The job is not done, and we've got a great opportunity to come back and fix what we didn't get right today, and we've never been in this position before, where we can win two test matches against the All Blacks in South Africa."
Written by Stefan Frost