2022 Argentina vs Australia
Support Floods In For Michael Hooper After He Reveals Mindset Issues
Support Floods In For Michael Hooper After He Reveals Mindset Issues
Michael Hooper has received a lot support after it was revealed he'd miss the start of The Rugby Championship due to problems related to his 'mindset.'
Aug 8, 2022
by RugbyPass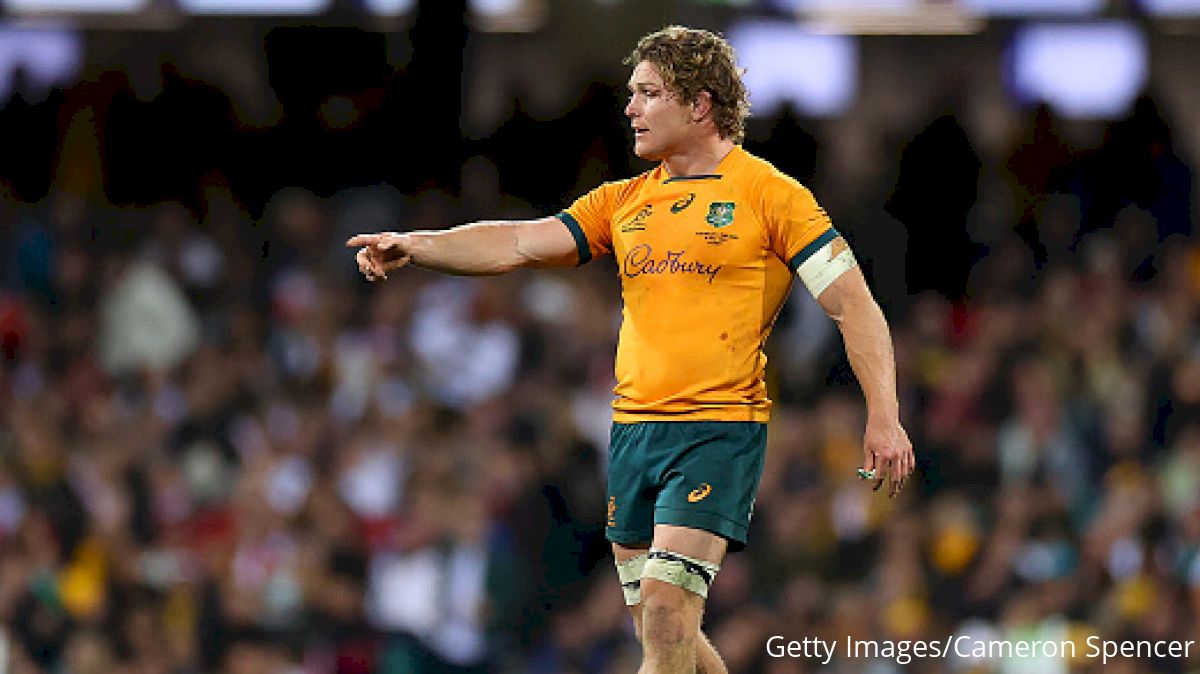 Australia captain Michael Hooper has received an abundance of support after it was revealed Friday he would be missing the opening two tests of The Rugby Championship against Argentina for experiencing problems related to his 'mindset.'
Hooper announced publicly he was not in the right headspace to compete and therefore made the tough decision to fly back to Australia.
He left a huge vacuum in his absence, not only in the Wallabies pack, but also in their leadership core. The flanker has featured 121 times for his country and has served as captain for over half of those appearances.
Developing as a leader both on and off the field, Hooper has long been the figurehead of the Wallabies, but now that he is temporarily stepping aside, the burden falls on experienced prop James Slipper to take over the mantle as skipper.
Slipper's captaincy opened with a wobble, as Argentina stormed to a convincing 19-10 lead at halftime at Estadio Malvinas Argentinas, but the Wallabies remained in touching distance and rallied late, with tries from Jordan Petaia, Fraser McReight, Folau Faingaa and Hunter Paisami to help clinch the contest 41-26.
🗣 Well said, @jamesslipper.#Wallabies @eToroAU #ARGvAUS pic.twitter.com/fOuIbn3p6i

— Wallabies (@wallabies) August 8, 2022
In the aftermath, Slipper proclaimed that the gritty performance his side put out was an ode to Hooper and the strength it took to admit he was not suitably fit to play.
"I just said to the boys before we ran out, I would like us to put in a performance where we make our fans proud, make our teammates proud and, most of all, to make Hoops proud," he said.
"For someone who has been the face of the Wallabies for the last 10 years and plays the way he does - 80 minutes, body on the line, week-in, week-out, and has this real strong mental toughness, for him to put his hand up and say he wasn't right, I was just gutted for him," Slipper said. "At the end of the day, he put the team first once again. I have so much respect for the bloke. If anyone deserves a break, it's that bloke."
Head coach Dave Rennie echoed his stand-in captain's words and described the conversations his squad had in the buildup to the contest on Saturday.
"I guess that highlights the respect we have for Hoops," Rennie said. "We talked a lot about him over the last 24 hours. How do you honor a man who has emptied the tank every test for the last decade? And they responded with a performance like that."
Mental mindset slowly is becoming a more acceptable point of conversation in the world of professional sport, and rightly so. In years gone by, the topic would be brushed aside and not given recognition and attention it warranted.
Physical ailments have long been acknowledged as an inevitable part of rugby, but the mental side has taken much longer to imbed into the public consciousness. Hooper's decision to open up about his own struggles hopefully will pave a way for athletes to do the same in the future and better protect themselves.
England front row Joe Marler has been equally outspoken about similar issues faced during his career. Hooper has followed suit and done the same.
For a long time, the Wallabies talisman has been called upon to prop up his club and nation with little to no rest allowed in between. At the age of 30, Hooper has started 115 tests for Australia and played the full 80 in 95 of those.
At some point, that volume of high-intensity rugby, on the biggest stage, was likely to take its toll.
"While this decision did not come easily, I know it is the right one for me and the team at this point in time," Hooper said. "My whole career, I've looked to put the team first, and I don't feel I am able to fulfil my responsibilities at the moment in my current mindset."
Speaking on the same day that news of Hooper's absence broke, Rennie commended the courage of his captain, not only in making a public announcement, but also in speaking candidly to his teammates about his withdrawal.
"Michael's one of the most professional and impressive men I've coached, and I know this has been a difficult decision for him," Rennie said. "He's shown true courage by acknowledging where he is at and acting on it. He addressed the team today, which took an enormous amount of courage to let them know he's not OK and that he felt it was best for himself and for the team that he gets home. It was an easy decision to let him go home where he will get plenty of support around him."
Further succor was provided by Rugby Australia CEO Andy Marinos, who promised support for a modern great of the game.
"Michael is an incredible leader, and it takes a brave man to identify where he's at and come forward, whilst having the best interests of the team at heart," Marinos said. "His wellbeing is, and remains, the highest priority right now, where Rugby Australia and the Australian Rugby community will do everything to support him and his family."
It still remains unclear how long Hooper will be away from international duty.
In the meantime, the Wallabies have another test against Argentina to prepare for, before they take on world champions South Africa and end their TRC campaign with a two-test series against New Zealand.
Written by Stefan Frost