2022 Argentina vs Australia
20-Minute Red Card Returns To The Rugby Championship
20-Minute Red Card Returns To The Rugby Championship
SANZAAR has made the bold decision to reinstate the 20-minute red card rule for the upcoming Rugby Championship.
Aug 4, 2022
by RugbyPass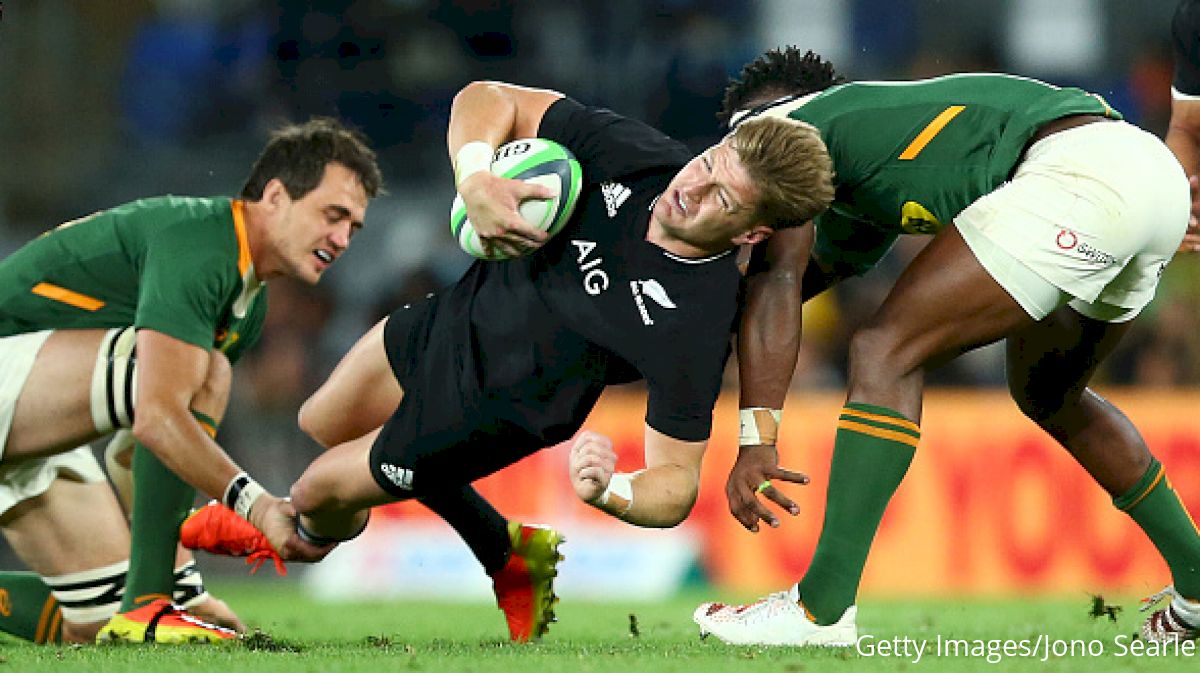 SANZAAR has made the bold decision to reinstate the 20-minute red card rule for the upcoming Rugby Championship.
It will take effect this Saturday, when South Africa hosts New Zealand in Mbombela, but it has not been met with unwavering support.
The law change aims to lessen the numerical blow of a sinbin, so instead of falling to 14 for the rest of the match, teams could replace a red-carded player after 20 minutes.
In essence, this limits the chances of a side cruising to a huge victory against a depleted opponent. After 20 minutes, the punishment has been served, the numerical advantage disappears and, in principle, the game is more competitive and entertaining.
This law is not an entirely new thing to TRC. It was trialed in last year's competition and was viewed as a worthwhile experiment.
And, they are not alone. Super Rugby has been using the rule for the last three seasons and is showing no signs of bringing it to a halt.
The appetite for changing the rugby rulebook also has international backing. SANZAAR clarified that all four unions participating in the competition - namely South Africa, New Zealand, Australia and Argentina - were fully in support of the trial.
Further explanation for the decision was given by SANZAAR CEO Brendan Morris on the TRC website.
"As a group, we firmly believe the integrity of international matches is very important and that wherever possible, matches must be a contest of 15 versus 15," he said.
"Within the context of the games' laws, SANZAAR believes that a 20-minute red card allows for a significant deterrent to deliberate acts of foul play, while it also protects the contest of 15 on 15, which is what our unions, broadcasters and fans are telling us is important."
Progressive Rugby, an independent non-profit lobby group, is one of many to have taken issue with the 20-minute red-card ruling.
They believe SANZAAR's decision signifies a desire to make the sport a better spectacle, at the expense of player safety, that is timed poorly, given that World Rugby, the RFU and WRU currently are on the receiving end of a class-action lawsuit for a lack of player safeguarding.
"Staggeringly bad look from SANZAAR in light of recent litigation," Progressive Rugby wrote on Twitter.
"Firmly prioritizes spectacle over player welfare. Two fingers up at World Rugby. Removes incentive to address behaviors and tackle technique. Deeply disappointing."

Recently retired referee Nigel Owens is just as critical of the law, and he took to Twitter last week to voice his strong opinion on the matter.
"The deterrent to change player behavior is much more effective if the team is down to 14 men for the rest of the game, than if just for 20 minutes," he wrote.
"Drop the speeding fines a few quid and one point on your license, and you won't be as careful keeping to the speed limit, will you?"
Owens did, however, admit in an article written for Wales Online earlier in July that World Rugby's directives for referees are too black and white. Rather than taking into consideration any mitigating factors, the rules, as they stand, penalize any player making contact with another's head.
To point out the flaws of this approach, Owens explains how he thought New Zealand's Angus Ta'avao was the unfortunate recipient of a red card after clashing heads with Gary Ringrose mid-tackle in the second test against Ireland.
"Ta'avao changed his own body position to try to tackle him, and the two men collided in what I thought was an accidental rugby incident," Owens argued.
Owens doubled down on this take when posting on Twitter: "We are talking illegal tackles here, which are foul play, not a legal tackle. A player should not be sent off if there is contact to the head and his actions were not illegal or totally reckless or stupidly careless."
Harnessing a similar attitude is retired Scotland second row Jim Hamilton, who said of the decision: "I do like this for 'rugby collisions' or 'grey areas,' but not for head butts and deliberate foul play."
By comparison, Colin Boag of the Rugby Paper sees no positive outcome in the red-card rule and thinks it sets a dangerous precedent that does little to deter illegal on-field activity.
"The 20-minute version is just madness, because it says that punching a player, stamping on them or hitting them high enough to concuss them, is on a par with two technical yellow cards - hands in the ruck or persistent offside. How can that be right?"
Rugby World's Sam Larner echoed these concerns, taking to Twitter to point out that lowering the punishment threshold would only encourage higher tackles.
"By reducing the punishment, you make the bad thing (the high tackle) more appealing. The biggest punishment isn't a fine or a ban, it's potentially losing the match. A match long red card is a much bigger punishment than a 20 min card."
A primary reason why the rule was introduced lies in the rising number of red cards given out by referees. This has come as a direct result of law changes aimed at reducing high tackles, incidentally implemented to better protect players from concussion.
But, if red cards become less punitive, will high tackles become a more familiar sight?
If Super Rugby is anything to go by, the number of illegal infringements will not decrease. Last season alone, there were 22 red cards in just 91 games in Super Rugby.
As it stands, the 20-minute red card is only really a feature of Super Rugby and TRC, but SANZAAR plans on working with World Rugby to transpose it across all corners of the sport.
"SANZAAR will conduct a formal research project across the 2022 TRC period with all comparative findings to be shared with World Rugby at the end of the season," Morris said. "The aim is to gather the necessary information that allows the 20-minute red card trial to be accepted into the full laws of the game in the future."
Written by Stefan Frost