World Rugby
World Rugby Facing Lawsuit Put Forward By More Than 185 Players
World Rugby Facing Lawsuit Put Forward By More Than 185 Players
World Rugby, The RFU and the WRU are facing a lawsuit put forward by more than 185 players, including England's Steve Thompson and Welsh captain Ryan Jones.
Aug 2, 2022
by RugbyPass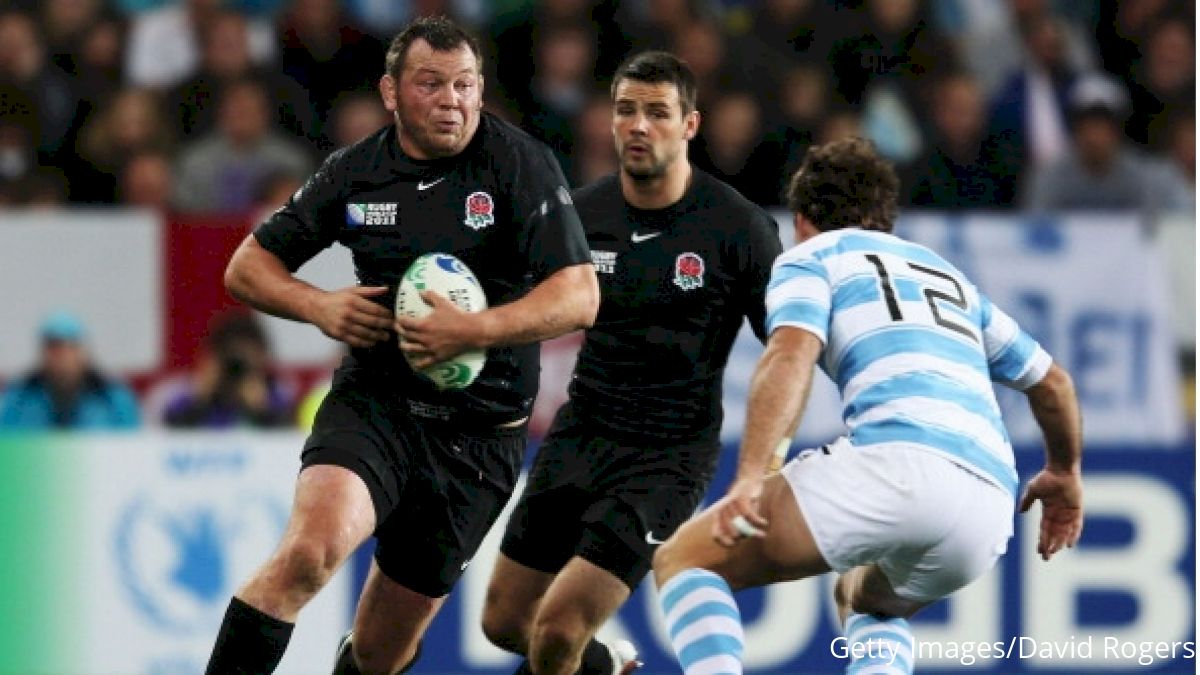 Facing a battle unlike any they have seen before, World Rugby has vowed, it will not stand still in its development of player welfare procedures.
World Rugby chief executive Alan Gilpin has come out strongly in defense of the game's governing bodies.
"We've put a huge amount of work in on player welfare and will continue to follow an evidence-based approach," Gilpin said.
Currently facing a lawsuit put forward by more than 185 players, World Rugby, The Rugby Football Union (RFU) and the Welsh Rugby Union (WRU) have been steadfast that they have continually followed the recommended medical guidelines.
Spearheading the lawsuit are former England World Cup winner Steve Thompson and Welsh captain Ryan Jones. The case itself alleges that the governing bodies failed to protect the players from permanent injuries.
Thompson, who was the first of the two men to come forward, revealed everything in a heartbreaking interview. Discussing his symptoms, Thompson revealed he been placed on suicide watch and could not remember playing the World Cup final.
In a hard-hitting interview with the Daily Mail, Thompson explained just how close he had come to taking his own life.
"This day I just thought: 'Fuck it,'" Thompson said. "There's a fast train that goes through without stopping. It actually passed through before I got there. I sat on the next one and just bawled my eyes out. I sometimes find myself thinking the least selfish thing to do is just to kill myself. That's what this can do to me."
Speaking about his playing days, Thompson said that at the time, the understanding around the brain traumas simply was not there.
"I never really knew what a concussion was - I thought it was being out cold," Thompson said. "No. It can be any hit on the head. That happened almost every day in my career. I passed out so many times on the scrum machine. I did 100 scrums in a day once. The boys would say: 'He is having a nap,' and carry on."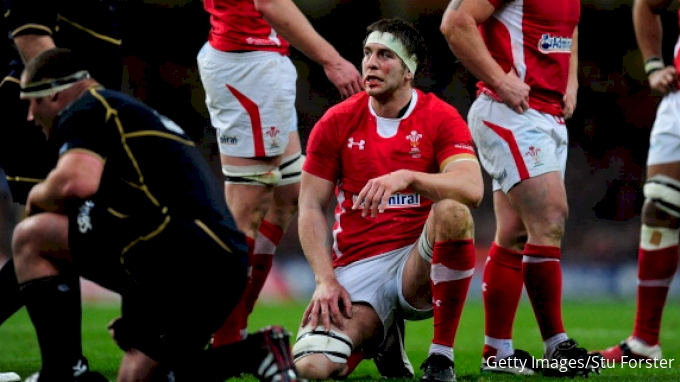 Jones, who revealed in July that he had been diagnosed with early-onset dementia, as well as probable chronic traumatic encephalopathy (CTE), echoed Thompson's sentiment.
"I am a product of an environment that is all about process and human performance," Jones said.
As a former employee of the WRU acting as the performance director for the union in his post playing days, Jones received the diagnosis in December 2021, having initially been diagnosed with depression, while also incurring episodes of short-term memory loss.
Speaking to the Sunday Times, Jones said, "I feel like my world is falling apart."
"And, I am really scared because I've got three children and three stepchildren, and I want to be a fantastic dad," Jones continued.
As the lawsuit gathers steam, more and more former players have come forward and spoken about their experiences with concussions.
Former Ireland hooker Bernard Jackman recently wrote about it in his Sunday Independent column.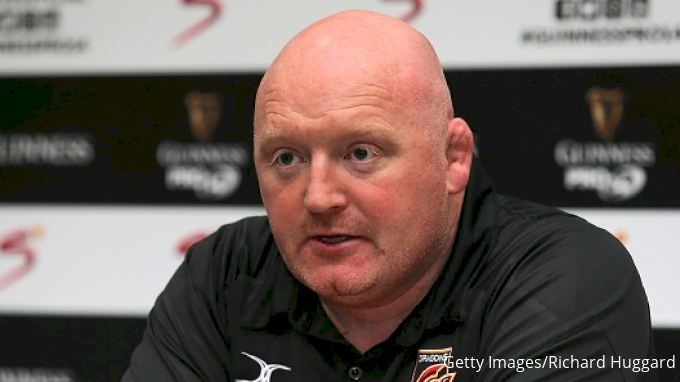 "In my last season as a player, my susceptibility to concussion increased massively," he wrote. "The previous season I had noticed it was taking less contact to give me a blinding migraine or dizziness, but it wasn't something I ever considered would make me miss a match or even a training session. Back then, there was still a bit of an old-school attitude in the dressing room to concussion, and it was rarely seen as a serious injury among us players."
In a rather stark revelation, Jackman continued to highlight just how susceptible to trauma his brain had become.
"Unfortunately, during my last season, my ability to play, or sometimes train without concussion-like sensations, was next to non-existent," Jackman said. "Even warming up and hitting a tackle bag was often giving me a blinding headache - or I would temporarily lose my balance or have a seeing-the-stars-like feeling.
"My tolerance for contact was so low that it felt as though I could have been concussed in a pillow fight. I think I got around 25 concussions in that last season. The vast majority of these I kept to myself and didn't declare to our team doctor, which was naïve and stupid of me. With hindsight, I was lucky I lost my place as the first-choice hooker, and I went from having started 19 matches the previous two seasons to just eight in my last."
While the news surrounding the players' lawsuit has gathered widespread notice, the gut wrenchingly tragic story of former Scotland Women's international Siobhan Cattigan recently has come into focus.
Cattigan was just 26 years old when she tragically took her life in November 2021.
An immensely talented backrow, Cattigan's family has accused Scottish Rugby of failing to protect their daughter.
The basis for the accusation is a lack of implementation of the brain-injury protocols and after-injury care.
In a revealing interview with the Sunday Times, Siobhan's parents, Neil and Morven, noticed a marked difference in their daughter's personality following the injuries she endured playing for Scotland.
"It had gotten to the point where she could no longer live with the pain in her head, and Siobhan succumbed to an irrational thought and impulsive action," Neil said before continuing.
"As time went by, I likened it to dementia, because I couldn't think of anything that would change a personality so massively, something that completely alters you as a person. Siobhan was crumbling before our eyes, and something catastrophic had happened in her brain."
In direct response, Scottish Rugby said it "fully acknowledges the seriousness of what the family has shared," but the organization "does not recognize or accept" some of the claims made.
🔺 EXCLUSIVE: It was Siobhan Cattigan's dream to play rugby for Scotland. She died just three years after that dream came true. For the first time, her grief-stricken family and partner tell her story https://t.co/JC6RWhHqri

— Times Sport (@TimesSport) July 30, 2022
Representing the Cattigan's case, Robert Holland of Balfour and Mason LLP said, "The central issue is whether this tragedy was avoidable if the head-injury protocols brought in to protect players had been followed."
"Claims have been served on both World Rugby and the Scottish Rugby Union, and we await a response," he added. "It is hoped that matters can be resolved, so Siobhan's family can finally get some closure, and lessons can be learned by the rugby union's governing bodies."
In a clear difference of opinions, the game's governing bodies have continued to defend the protocols that have been put in place. In addition to the current protocols, they also have noted their commitment to further research to make the game safer and, as such, guarantee its future.
In regard to the Cattigan's claims, Scottish Rugby said the report "made for challenging reading," and a written offer of support that was made in December "remains open."
They continued to say, "We recognize this has been a very upsetting time... and if any of Scottish Rugby's actions following Siobhan's passing have made that more difficult, then we do, of course, apologize sincerely.
"The published interview covers a significant number of topics which we are now considering carefully. We will be working through it with colleagues and advisors to learn, from their perspective, more about the issues mentioned."
Reverting back to the legal case that has been put forward by the 185 players, Gilpin concluded.
"The first thing is heartfelt sympathy, and our commitment is to listen as much as we can to those players' testimonies," Gilpin said. "For those who are engaged in legal action, we can't engage them directly. That is really unfortunate, but our commitment to them is we don't stand still on this stuff. We've put a huge amount of work in on player welfare and will continue to follow an evidence-based approach."
In terms of the evidence-based research that Gilpin highlighted, World Rugby unveiled a six-point plan in July 2021 to continue the progression of player welfare. He did, however, point out that the plan would not lead to an immediate final product.
"One of the challenges is that if you are going to follow the data and the science, it takes time," he said.
Among the initiatives put forward were independent concussion consultants to support the elite game's graduated return to play protocols.
Leading the way in terms of individual research is ORCHID study by the University of Otago in New Zealand.
The study is focused on the amateur level of the game as they look at head impacts at that level. The results of the study will be published around October 2022.
Gilpin was at pains to stress the difference between the court case that had been put forward by the players and the research the game's governing bodies is conducting surrounding the amateur levels.
"That's what is happening at the elite professional end of the game - an issue we have to deal with - to how quickly it becomes a debate of 'is it safe for my kids to play rugby?'
"The research will show across the biggest study undertaken in community sport that the type of impact being suffered in age-grade rugby and in community rugby are incredibly different to what we're seeing in the professional game. Our message is that there are two different debates here, and we cannot confuse them."
Whilst the game's administrators remain understandably upbeat, at least publicly, about the work they are putting in, Jones feels there is much more to be done surrounding the matter. He said the current trajectory of the game was not as positive as what was being publicized.
"It is walking headlong with its eyes closed into a catastrophic situation," he said in a rather damning condemnation.
Thompson echoed similar sentiments in his interview, saying, "I just want things to change. Rugby needs to understand the problem and stop lying about it. There is a crisis. I'm fucked. But, this is for the sake of the next guy."
Despite the horrendous situation these players have had to face since their diagnosis, they were at pains to highlight just how much they valued their time in the game. Once again confirming there is no malice behind their case, but rather a hope to improve the game for future generations.
Jackman finished his column by writing, "In relation to my concussions, I have had no sign of any lasting brain damage since I retired. I know that I, along with other current or former players, can't predict the future, but I look back on my playing days with fondness... Every time I hear about another player, I do worry about my own brain health, to be honest, but I'm good at the moment, and so I try not to think about it and keep looking forward."
While Jones said he wouldn't change his career, as he "lived his dream" by playing for and captaining Wales.
Concluding their case, Rylands Law, which represents the 185 players, further highlighted the players intentions.
"The players we represent love the game. We aim to challenge the current perceptions of the governing bodies, to reach a point where they accept the connection between repetitive blows to the head and permanent neurological injury and to take steps to protect players and support those who are injured."
In what certainly is not going to be an overnight process, the results of the players case, and the research currently being done, will have a lasting effect on the game as a whole.
As World Rugby acknowledges more can always be done to make the game safer, and many will hope that the organization's statement about "not standing still" rings true as the future of the game relies on its actions.
Written by Philip Bendon