2022 Auckland vs North Harbour
2022 Bunnings NPC Games Of The Week, Round 1: Waikato Starts Title Defense
2022 Bunnings NPC Games Of The Week, Round 1: Waikato Starts Title Defense
The Bunnings NPC, rugby-mad New Zealand's long-running annual competition, gets underway this weekend with an exciting slate of games and a new format.
Aug 2, 2022
by Briar Napier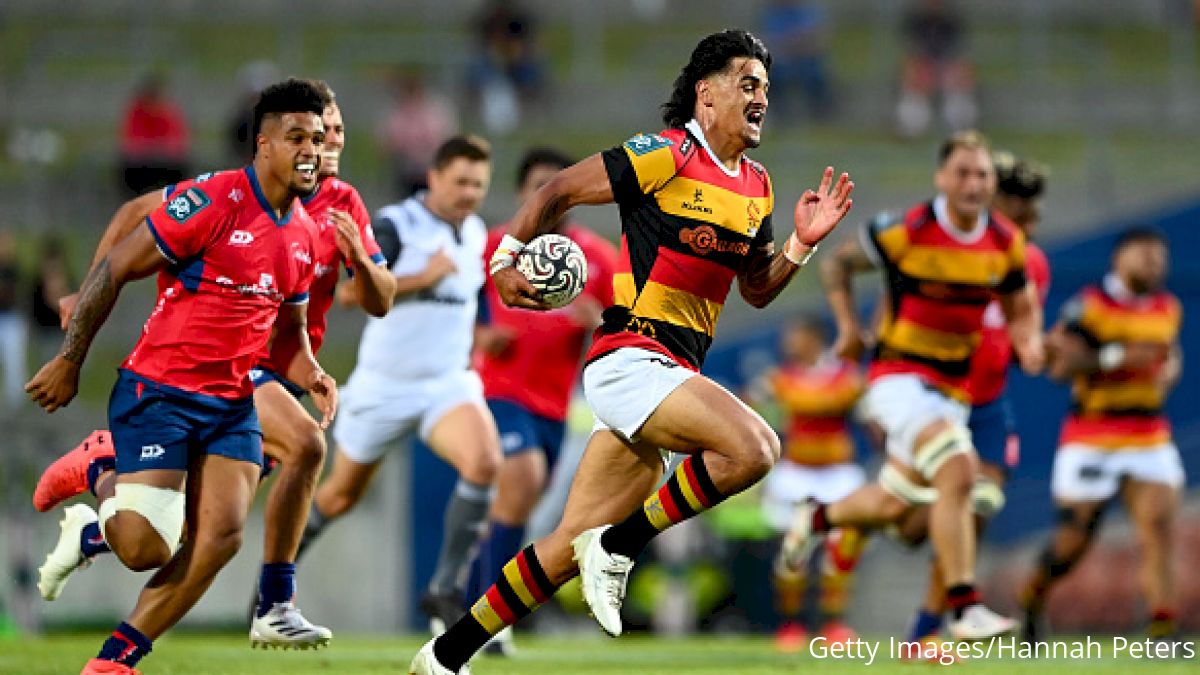 New Zealand's provincial rugby union tournament has arrived once again.
The Bunnings NPC, the rugby-mad country's long-running annual competition to determine the nation's top provincial side, gets back in action this weekend with a seven-deep slate of games that also will mark the official implementation of a newly designed format for the first time since 2010 (more on that below).



Guess who's back. Back again 👀

Some exciting players have made their way back home.#BunningsNPC pic.twitter.com/cpl0GBqgG2

— Bunnings NPC (@BunningsNPC) August 1, 2022
Hamilton-based Waikato is the defending champion, but it'll have to fend off a horde of 13 other teams looking to move the Mooloos off of their perch. The race to the next Bunnings NPC title begins now, and it's up to the clubs participating to determine how ready they are for the grind and chase.
What are the games to watch for as the Bunnings NPC officially kicks off Friday?
Here's a peek at some notable matches up ahead in Round 1. The competition will be streamed all season long on FloRugby:
NOTE: All start times are listed in Eastern Time and are subject to change.
Canterbury Vs. Manuwatu
Want a prime example of how the Bunnings NPC's new regular-season format works? Look no further than the first official match of the 2022 season.
Under the old rules, which would've separated the competition's 14 teams into two divisions (top-tier Premiership and second-tier Championship), with a promotion and relegation system in place, Canterbury and Manuwatu would not have been playing this weekend. They would be in separate divisions.
However, because the competition has done away with the system in favor of one big 14-team league with two conferences and one title, the teams are drawn together in Round 1 as members of the Evens Conference.
The Turbos will be hosting the match at Central Energy Trust Arena in Palmerston North, but Canterbury - the nine-time Bunnings NPC champion with a roster full of All Blacks and Crusaders stars from Super Rugby - definitely will be aiming to get the 2022 season and hunt for an unprecedented 10th title started with a bang.
First five-eighth Richie Mo'unga is perhaps the finest at his position in the rugby world today. At 28, these likely are the prime years of the Crusaders and Canterbury man's sporting career, too.
But scrum-half Willi Heinz, a former Canterbury player who left to play for seven years in England (and get capped 13 times by its national team in the process), left the Worcester Warriors in the offseason to return to New Zealand. Now 35, Heinz hopes to show he's still got a little bit left in the tank.
Waikato Vs. Hawke's Bay
What a way to kick off the season, no?
Waikato, the defending Bunnings NPC champion, will tussle with Premiership Division winner Hawke's Bay in what should be an electric opener to the 2022 season for both teams.
The Hamiltonians' late surge of form, in which they won their last four games of the campaign, proved to be the boost they needed to win just their second Bunnings NPC title and first since 2006.
Legendary Waikato flanker and former All Black Liam Messam will begin his final ride with the team this weekend, as the 38-year-old, who was the only player to be around for both of the Mooloos' titles, will retire from the sport at season's end.
However, Waikato won't be with a separate difference maker on the pitch this weekend in center Anton Leinert-Brown, who suffered a shoulder injury in the Super Rugby season with the Chiefs and likely will be out until later in the year.
As for Hawke's Bay, a defeat in last season's opener then led to nine games unbeaten and a No. 1 seed in the Premiership Division playoffs, but a 33-27 loss to Tasman in the semifinals brought a bitter end to any dream of glory.
Coach Josh Syms and his side will be hoping for some better fortunes this time around, and an early-season victory over the league's reigning title-holders certainly would be a good place to start.
Lock Brodie Retallick and half-back Brad Weber make for a pair of the several All Blacks available for selection, but the most intriguing of them all might be half-back Folau Fakatava, a 22-year-old starlet who won the 2020 Duane Monkley Medal but missed the 2021 Bunnings NPC campaign due to injury.
With his first senior national team cap (against Ireland last month) now under his belt, Fakatava will hope to make up for lost time by running roughshod on one of the teams to beat in Round 1.
North Harbour Vs. Auckland
Speaking of making up for lost time, the Auckland-based clubs of the Bunnings NPC have a lot of that to do.
In last year's competition, the teams located in New Zealand's largest city (Auckland, North Harbour and Counties Manukau) all were forced to withdraw after two rounds due to being denied a travel exemption from local COVID-19 restrictions, making it impossible to play away matches.
Considering that Auckland (the club) has won two Bunnings NPC titles since the provincial league launched in its current format in 2006, a rather large chunk of the competition's history temporarily disappeared with the ruling, too.
Therefore, it only makes it fitting that two clubs that call Auckland home will get to resume play in front of a full crowd and against each other.
Coach Alama Ieremia's Auckland should be the favorite for the opener, which will feature an All Black-heavy squad that lists the likes of the Ioane brothers (Rieko and Akira) and center Roger Tuivasa-Sheck among their ranks.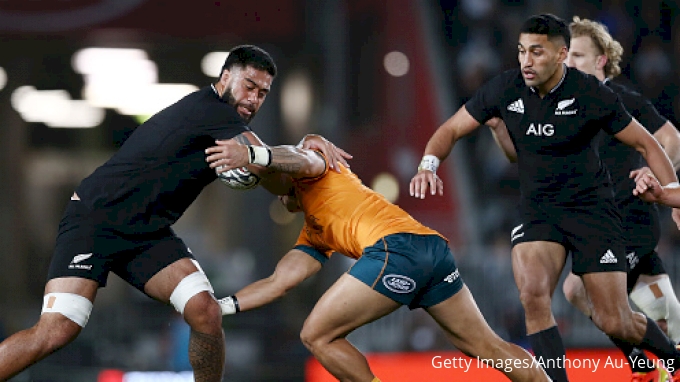 But, North Harbour, which represents the city suburb of Albany, likely will get a big boost from the recent re-addition of hooker Ray Niuia, a Samoa international who scored a hat-trick last month in international play against Tonga and a prior North Harbour player from 2013-2016.
With the contest being held inside one of New Zealand's most historic rugby grounds (Eden Park), as well, the setting is merely just a fitting bonus touch to what should be an electric atmosphere for a historic local rivalry.