2022 Canterbury vs Wellington
10 Players To Watch In The Bunnings NPC
10 Players To Watch In The Bunnings NPC
From old guard warriors to young upstarts looking to make a mark, there's plenty of reasons to watch the upcoming Bunnings NPC campaign.
Jul 22, 2022
by Briar Napier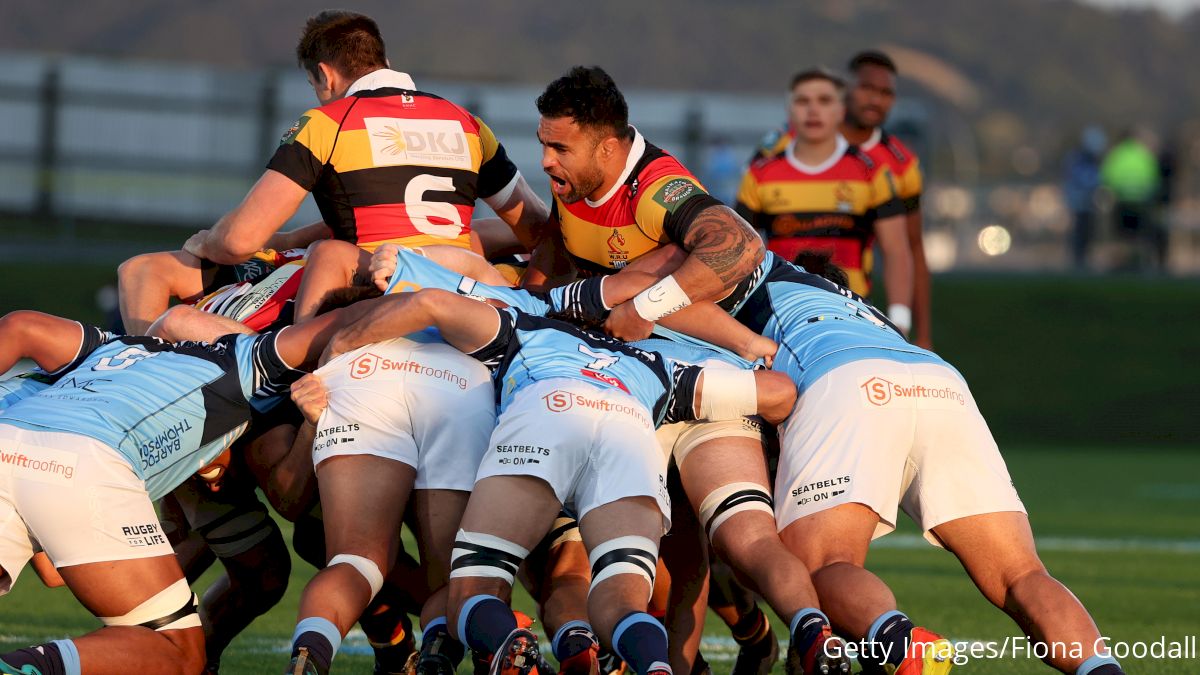 Provincial rugby is where stars are first unearthed in New Zealand, but the world-class names listed throughout the rosters are impossible to ignore, too.
With a new Bunnings NPC season scheduled to kick off next month, it'll mark a chance for the best and brightest in New Zealand club rugby to prove themselves against their fellow provincial sides. Duties for the New Zealand national team may get in the way sometimes, but there's proven firepower and class throughout the league.
Here's a rundown of 10 players to watch for the 2022 campaign, which will be streamed live on FloRugby.
Liam Messam, flanker, Waikato
It took well over a decade, but the 38-year-old Messam finally got his second Bunnings NPC title with Waikato this past season. The former All Black played a crucial veteran leadership role in its run to the final, becoming the only Mooloos player to be a part of both their 2006 and 2021 title-winning sides.
However, the upcoming campaign will be Messam's swan song in professional rugby. Sitting at one cap away from 100 for his provincial side, the former Chiefs captain will almost surely become a centurion before he sails away to focus on a boxing career.
Messam first started with Waikato in 2003 before returning in 2020 after a five-year stint in which he played club rugby in Japan and France. Undoubtedly a Mooloos legend, the burning question to be answered will be just how much Messam has left in the tank.
With teammate and fellow All Black Anton Leinert-Brown likely not available until the fall due to a shoulder injury suffered during the Super Rugby season, there's a bit of added pressure on Waikato to perform—especially as defending champs. Perhaps a member of the Mooloos old guard could be of assistance.
Stephen Perofeta, first five-eighth, Taranaki
It's safe to say that the 25-year-old Perofeta has run the show in New Zealand club rugby over the past year or so. His 172 points scored in last year's Bunnings NPC was by far the highest tally across the league (Tasman's Mitch Hunt was next-closest at 123).
Perofeta repeated the feat for the Blues this past Super Rugby season, with a competition-best 129 points, being a vital part of the Aucklanders' run to the final there before losing to the Crusaders.
Having recently signed new contracts both with the Bulls and the Blues, Perofeta is ready to terrorize teams in a Taranaki kit for years to come as he attempts to garner more attention from the New Zealand national team. Coach Ian Foster selected him to the All Blacks squad (but didn't play him) in their recent test series against Ireland.
A playmaker and consistent kicker, it'd be a surprise not to see Perofeta near the top of the points charts once again as Taranaki pushes for a first Bunnings NPC crown since 2014.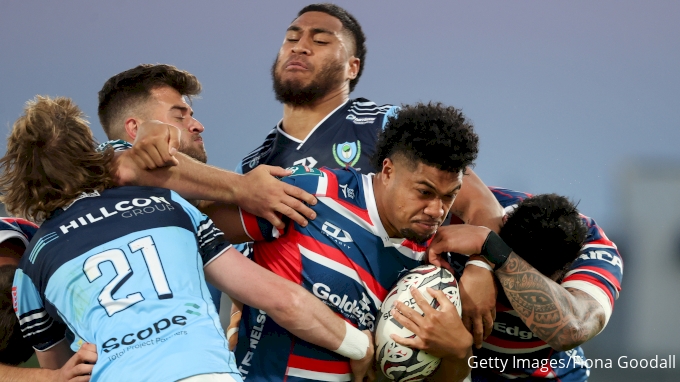 Leicester Fainga'anuku, wing, Tasman
Just like Perofeta, Fainga'anuku has made a name for himself in the New Zealand club rugby scene recently. Still just 22 years old, Fainga'anuku, Will Jordan and Sevu Reece—all of which play both for the Crusaders and Tasman make up one of the most lethal trios in the sport, combining for 30 tries during the most recent Super Rugby season.
However, only Fainga'anuku, who led the entirety of the Bunnings NPC last season with eight tries, carried that momentum over from the provincial campaign. After gaining his first senior All Blacks appearance in the Ireland series, he has plenty of eyeballs watching him both in and outside the country.
A rising star that can play on the far outside, on the wing or more in the middle as a center, Fainga'anuku is poised for yet another stellar campaign and could improve his standing on the national team pecking order if the powerful performances continue.
Folau Fakatava, half-back, Hawke's Bay
The 2020 Duane Monkley Medal award winner as the competition's Player of the Year despite being merely age 20 at the time, Fakatava is coming off a lost year in which he tore his ACL during the 2021 Super Rugby season with the Hurricanes. It was a punishing blow to a promising player who missed the entire campaign as a result.
However, those involved in New Zealand rugby know very well the talent in Fakatava's game, so much so that he made his debut for the All Blacks in the July 9 test against Ireland.
Now, back to full health, Hawke's Bay—which made the Premiership semifinals last year—could be an early favorite to make a run for the 2022 title based just on Fakatava's return alone, as the Magpies will hope the 5-foot-10 dynamo returns to form quickly.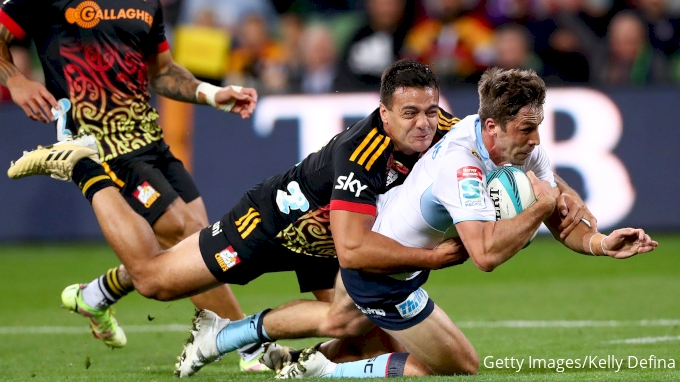 Chase Tiatia, utility back, Hawke's Bay
Speaking of former Duane Monkley Medal winners, Hawke's Bay is going to have two of them on its books this season. Tiatia won the 2019 award as a star for Bay of Plenty and already has 64 Bunnings NPC caps under his belt since his debut aged just 18 in 2014 for Wellington.
Now 26, Tiatia is switching Super Rugby sides from the Chiefs to Western Force next season, and with it decided to join the Magpies on the provincial side of things, as well. He and Fakatava could make for a gnarly duo for Hawke's Bay as the former Samoan under-20 international looks to explode on the Bunnings NPC scene once again as a ruthless attacking force.
Could it be the spark for a spot on a national team, however? Tiatia has never been capped at a senior level and is eligible for both Samoa and New Zealand—now entering the prime of his career, breaking into the international fold is likely on the mind of the 5-foot-11 attacker.
Roger Tuivasa-Sheck, center, Auckland
Code switchers are always a fascination in rugby, with some being able to adjust to the transition more quickly than others. Tuivasa-Sheck's transition, however, has so far been nothing but smooth sailing.
The Samoa-born Blues and Auckland man spent the first nine seasons of his professional rugby career playing rugby league in the NRL, winning the 2018 Dally M Medal (the league's Player of the Year award) for the New Zealand Warriors while making 20 appearances for the Kiwis—New Zealand's national rugby league team.
However, citing a desire to play for the All Blacks, Tuivasa-Sheck made the switch to rugby union and played for the Blues in this past year's Super Rugby campaign—and he was a key part of the Aucklanders' run to the final.
Now officially an All Black after making his debut in the test series against Ireland, Tuivasa-Sheck will set his sights on the Bunnings NPC for the first time as Auckland looks to get back to normal. The team was forced to withdraw from the competition last season after not gaining a COVID-19 travel exemption from the New Zealand government following Week 2.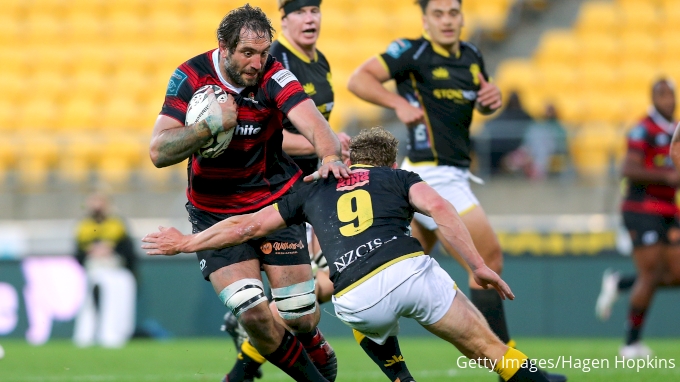 Sam Whitelock, lock, Canterbury
Sam Whitelock is a 6-foot-8 colossus, a longtime All Black and the fifth different member of the Whitelock family to play for Canterbury. The 33-year-old lock plays, an especially punishing position, yet has remained a world-class player at the spot for years.
But how long will Whitelock be able to keep it up as his age keeps climbing? So far, there's little sign of him slowing down. Whitelock just won a Super Rugby title with the Crusaders and plays for the most successful team in the Bunnings NPC, juggling those two responsibilities while also being an All Blacks centurion.
Agile for his size, it'll be interesting to see if Whitelock can continue to deliver punishment on the pitch and help get Canterbury back to the top of the Bunnings NPC for the first time since 2017.
It could also be a way for him to bolster his resume even more with regards to All Blacks captainship, too. Flanker Sam Cane is reportedly no longer New Zealand captain after the team's series loss to Ireland, and Whitelock—who wore the armband when Cane was injured for a period in 2021—could slide right easily back into the role.
Ray Niuia, hooker, North Harbour
Having debuted in provincial rugby with North Harbour from 2013 through 2016, Niuia, a Samoan international, will return to the team for the 2022 season after stops at Tasman and Manawatu.
Niuia's signing with debuting Super Rugby side Moana Pasifika for last season allowed the move back to Harbour to happen, and the Auckland-based club—which, like the rest of the city's sides, didn't get a COVID-19 travel exemption—will be aiming to try and get through the upcoming Bunnings NPC season with as few hiccups as possible.
Niuia can help with that, especially considering that the 31-year-old is in red-hot form after he scored a hat-trick for Samoa in a July 9 test against Tonga, crossing the try line each time as part of an incredible 31-point run from the Samoans during the match.
North Harbour finished last in the Premiership the last time it completed a full season, but it should certainly benefit from Niula's talent.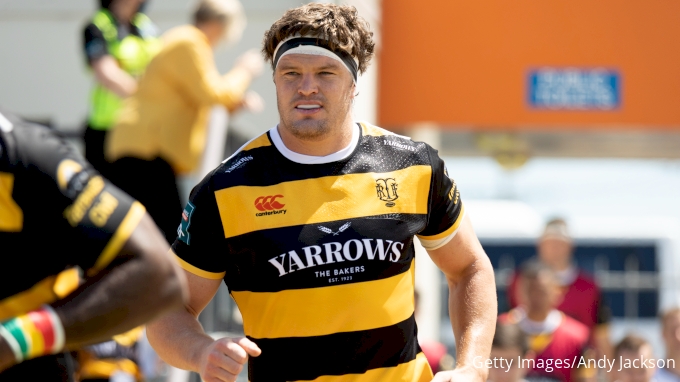 Scott Barrett, lock, Taranaki
Taranaki is the provincial club of the Barrett family, with Scott being one of four brothers (along with Kane, Beauden and Jordie) to play for the side in their decorated careers across multiple levels in the sport.
Barrett will be looking for a fresh start after a rocky beginning with the Bulls. Having originally signed with Taranaki in 2017, a variety of hiccups (including injury) prevented Scott from making his squad debut until November of last year after he returned home to the Taranaki region for the birth of his first child.
He still was only able to make one solitary appearance in last year's campaign, but was named to this year's squad by coach Neil Barnes, where he'll play alongside two of his brothers—Beauden and Jordie.
Fresh off a Super Rugby title this past season with the Crusaders, as well, things seem to be going well in life for the new father. Whether Scott can parlay it into a solid Bunnings NPC season remains to be seen.
Ardie Savea, flanker/No. 8, Wellington
Savea was one of the few All Black players that remained mostly unscathed from their historic home test series defeat to Ireland. It was for good reason as the former Wellington captain looked to be New Zealand's only source of consistent offense on multiple occasions.
It may not be good news for the national team if that's the case, but it's great news for the Lions. One of the world's finest rugby players regardless of position, Savea is in the prime years of his career at 28 and will look to put up eye-popping numbers at the same provincial side in which he broke out as an 18-year-old in 2012.
Wellington will almost certainly have to balance that out with Savea's duties to the All Blacks in The Rugby Championship next month, but when the Lions can have him for selection in the Bunnings NPC, other teams will need to beware.