2022 Chile vs USA
How Martin Iosefo Found His Way Back To Rugby
How Martin Iosefo Found His Way Back To Rugby
After his family moved to Samoa when he was young, Iosefo fell in love with rugby, but after moving back to the US for high school, he had to play football.
Jul 15, 2022
by Briar Napier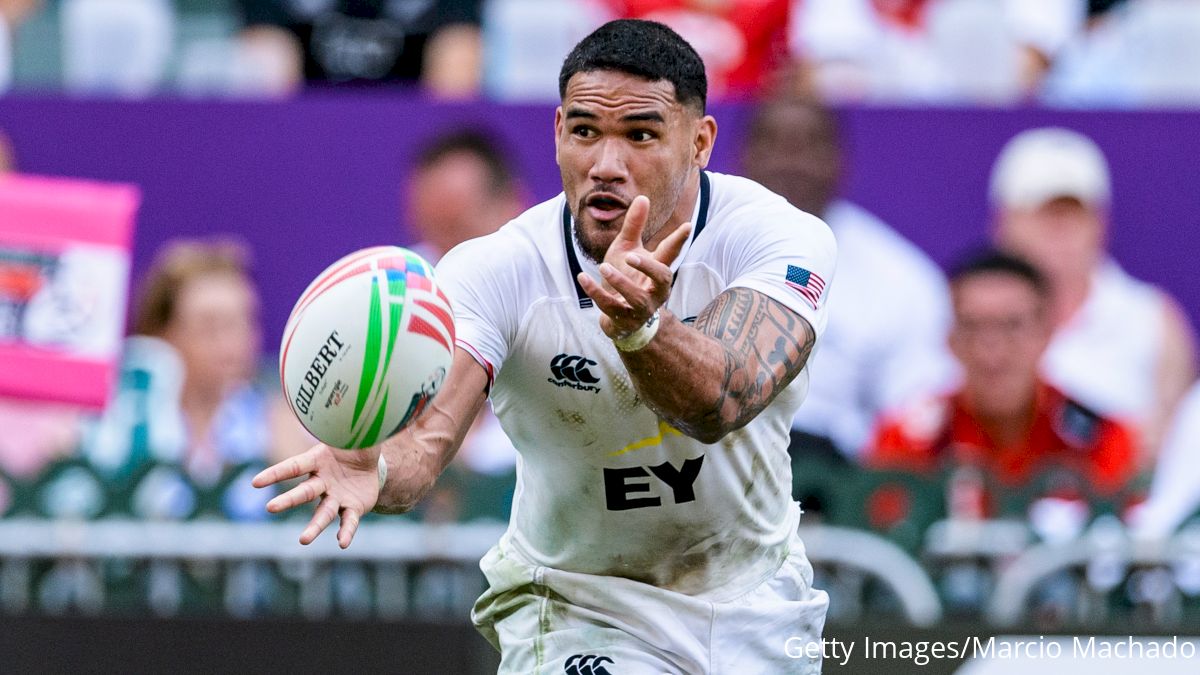 It doesn't take Martin Iosefo long to adapt to some new surroundings.
It's a trait that over his athletic career has led him to some of the highest pinnacles of the sports he's played throughout his life—and the journey is likely far from over.
The U.S. men's national rugby team center is, like the rest of his teammates, a win away (against Chile on Saturday in Rugby World Cup qualifying) from making next year's tournament in France. It would be the Hawaii-born Iosefo's second World Cup after making the Eagles squad for 2019's event in Japan, but it only scratches the surface for his career accomplishments.
After all, he's made it to the top of three different football codes by the age of 32, including American college football, rugby sevens and rugby union.
"For me, it doesn't matter what level you're in," Iosefo said.
"You're always learning … it's exciting for me, especially like when you go out there and [it's] some of the best teams you're playing against and you're going to be challenged for the entire game. You're going to come out learning things rather than being in your own comfort [zone]."
Comfort is a feeling Iosefo's had to gain quickly through multiple environments, both in and out of athletics.
Iosefo's family moved to Samoa when Martin was two, eventually picking up rugby like many children there, as the sport is the island country's national pastime. With no rugby club around in Hawaii at the time Iosefo moved back and started high school there, football was the next-closest option.
Proving himself to be a solid prep football talent on Oahu, Iosefo briefly walked on as a wide receiver at a Division-I school, the University of Montana, but found particular success playing club rugby, both with a school-affiliated team and a local side in Missoula. His exploits there led him to playing a summer with national club powerhouse Chicago Lions and after some talented performances, Iosefo was eventually called up by U.S. sevens coach Mike Friday for a national team camp in 2014.
It took a little while for Iosefo to get back to his first love of rugby, but once he got there, he came back in full force. A two-time Olympian and stalwart of the Eagles' sevens team, Iosefo said that he found the discipline switch-back easy thanks to his rugby background in Samoa, and the skillsets that he learned in football helped in the fast-paced world of sevens, too.
Ready for more of this 😤

🔜 USA vs French Barbarians | July 1, 2022 pic.twitter.com/V6dOM9ywGi

— USA Rugby (@USARugby) June 23, 2022
"It's just like being patient and knowing when to strike, those types of things, both defensively and on the attack," Iosefo said on applying football skills to rugby.
"Risk and reward is very high in sevens, so like it's just all minimizing those errors. … Developing those core skills from each sport, it helped carry me on through sevens and 15s."
Speaking of 15s, that's the code Iosefo found himself trying his hand at next after earning his first cap for the Eagles XV in 2016. Finding his way onto coach Gary Gold's squad for the 2019 Rugby World Cup in Japan, Iosefo's talent has meant that he's continued to stick around in squad selection, starting in the U.S.' critical 22-21 win July 9 in Chile on a mud-clogged pitch in Santiago.
The Eagles will be highly-favored to top Chile in the home leg of the two-match playoff this Saturday in Glendale, Colorado. The team needs only to win or draw to advance to its seventh consecutive World Cup. It's an opportunity that Iosefo doesn't want to let slip—especially because it would mean the Eagles would get a date with the already-qualified Samoa in Pool D.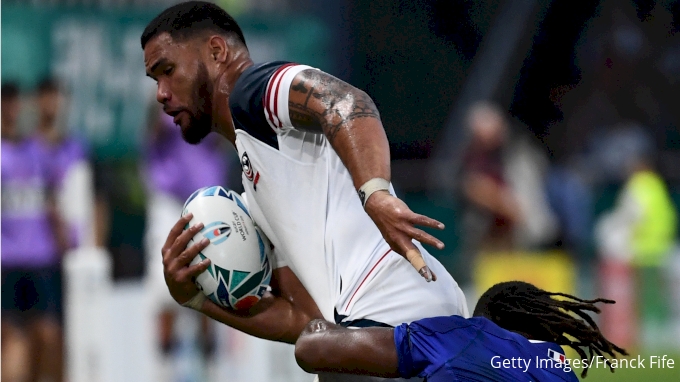 "I know we played [Samoa] in the [Pacific Nations Cup] during the year of the World Cup in Fiji, [there was] just a lot of s— talking going around, calling me a traitor and all that, so it was a lot of fun," Iosefo said.
"I think we have a really good chance against this pool that we could get into if we qualify. … When we do get into camp, there's a lot of confidence going around and that's just going to build into a good World Cup tournament for us."
Iosefo's current club team is MLR's Seattle Seawolves, and he knows that, especially with the growth of Major League Rugby and the 2031 Rugby World Cup coming to the United States, that every game is important to developing the sport in the country.
With one of the biggest selection pools of any country on the planet, there's plenty of young American athletes that have the potential to contribute to the Eagles—they just have to find their way to the sport first.
Or, like in Iosefo's case, find their way back to it.
"Whether it's sevens of 15, I know coming in and putting on the performances to show Americans about the sport of rugby … that's the only way we can grow the game," Iosefo said.
"For us, it's putting out everything we have out there."