2022 Chile vs USA
How USA Men's Eagles' Angus MacLellan Found His Passion For Rugby
How USA Men's Eagles' Angus MacLellan Found His Passion For Rugby
Earlier this month, MacLellan was called up to the USA Men's Eagles' roster for World Cup Qualifying matches.
Jul 14, 2022
by Stephen Kerr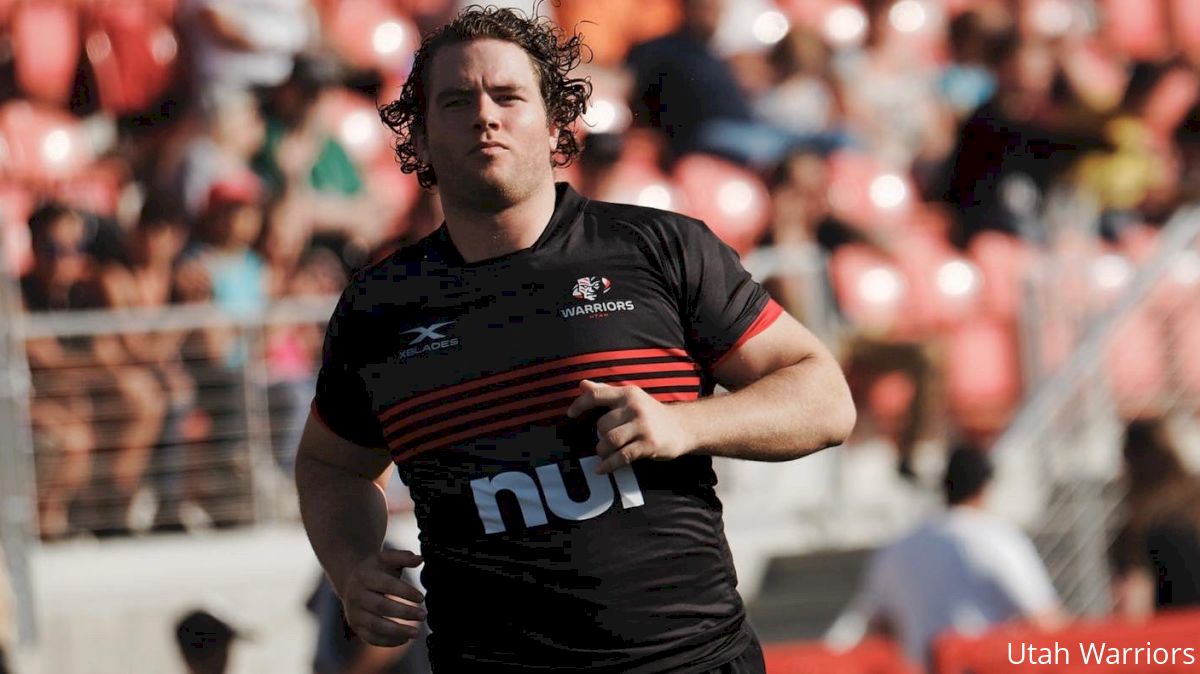 Like many kids growing up in Traverse City, Michigan, Angus MacLellan played the traditional winter and summer sports that were popular in that area. Known for cherries and sand dunes, the quiet farming community was a hockey hotbed, so that was MacLellan's best sport for a number of years. He also played football and baseball.
It wasn't until high school that he took up rugby. Two of his buddies were playing and convinced him to join them. There was only one club team within a three-county area and the closest games were about three hours away.
"If you went to school in any of the counties, I don't think anyone checked; you could just show up and play," MacLellan, a 6-1, 275-pound tight head prop with the Utah Warriors and USA Men's Eagles recalled with a chuckle.
The 29-year-old MacLellan, whose full name is Hugh Angus MacLellan II, wasn't particularly enthusiastic about football despite his size, although his high school team won the state championship two consecutive seasons. Coaches usually put him on the offensive or defensive line, but he craved the type of action and excitement rugby provided.
"I always hated wearing pads," MacLellan said.
"You never get to touch the ball (as a lineman) in football, so it was kind of cool to do a little bit of everything: tackle, carry the ball, get rid of the pads—I felt like they slowed me down. I'm a pretty big guy and I don't need any help slowing down."
At St. Francis High, MacLellan led the rugby team to a DII runner-up finish in 2009. He played in just two matches his junior year but saw more action as a senior. Davenport University, located in Grand Rapids, had started a varsity program. They were looking for talent and offering scholarships, and MacLellan caught their attention.
"My freshman year, I think 30-plus kids came in," he recalled.
"We barely knew how to play the game, we'd just been playing high school rugby. They invited me on a whim. They saw I could tackle and they gave me a scholarship."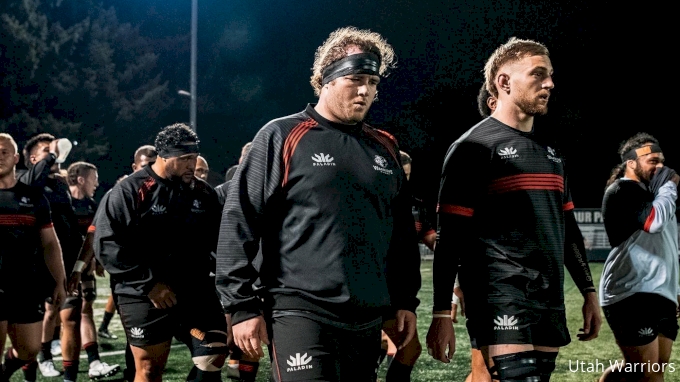 Despite being what MacLellan called 'a rag-tag squad," Davenport won Division 1-AA championships his freshman and sophomore years. In his first season, he appeared in 12 matches and scored one try. As a sophomore, he appeared in all 11 of the Panthers' matches and recorded five tries, including one in the National Tournament.
MacLellan gives full credit to then-head coach Kruger Van Biljon and his staff for the Panthers' success in such a short time.
"(He was) a fantastic coach," MacLellan said.
"He really molded a lot of us from basically knowing nothing, not even being able to pass to playing at various levels. To this day, a lot of those guys are still playing in the MLR and USA 7s."
MacLellan was mainly playing for the sheer enjoyment rugby offered. But something else happened during his freshman year that hinted he could have a bright future in the sport. Van Biljon submitted MacLellan's name to be considered for representing Team USA at the 2011 Junior World Rugby Championships in the Republic of Georgia. To his surprise, he was selected to join the U20 team for the final three matches of the tournament.
"I remember thinking, 'sweet! I never even knew we had one of those," MacLellan said.
"That's when I got hooked."
Along with the U.S. Team, the World Cup featured Canada, Georgia, Japan, Russia, Samoa, Romania and Uruguay. MacLellan was one of 35 players competing for one of 26 spots on Team USA's final U20 roster.
"This is a great accomplishment," Van Biljon said in a statement following MacLellan's selection.
"This is some real exciting news for the (Davenport) rugby program. This is our first player representing Team USA."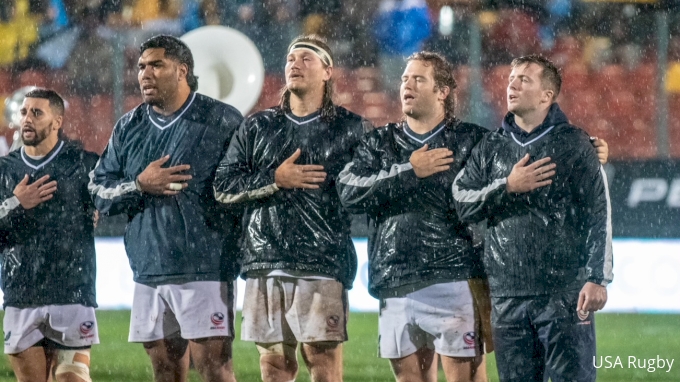 MacLellan played for the U20 team the following year and with the USA Select Team in the fall of 2014. Following his sophomore year, he arranged to take final exams early so he could travel to Christchurch, New Zealand and play with the Linwood Rugby Club. He also spent time in Dublin, Ireland with the Trinity University club.
The experiences abroad opened MacLellan's eyes to a whole new world of possibilities.
"I was mind-blown," MacLellan said.
"I grew up in a pretty small place, probably never had plans to travel very much. Rugby kind of opened the doors to understand that it's a pretty big world out there. It's still one of my favorite parts about rugby."
MacLellan was selected as part of the training group of the U.S. National Team for the 2015 Rugby World Cup. But a torn ACL put an end to his chances of making the final roster. He was playing with the Chicago Lions at the time, who had a partnership with a physical therapy company that helped him develop a rehabilitation program.
"It was obviously a huge disappointment," MacLellan said of not making the U.S. Team that year.
"But that's what happens. (The rehab) was a good way to bounce back."
In the summer of 2016, MacLellan made his international debut with the USA Men's Eagles against Italy at Avaya Stadium. He then joined the USA Selects for the 2017 Americas Pacific Challenge before returning to the senior level in 2018. That same year, he competed in the Americas Rugby Championship (ARC), helping his squad become the first to win five consecutive ARC matches and clinch the championship for a second straight year.
MacLellan's MLR career began in 2018 when he signed with the Utah Warriors. He became the first player in MLR history to play in 50 regular season matches, a feat he's proud of. As much as he enjoyed living in Michigan, he quickly fell in love with life in Utah.
Congratulations to Angus MacLellan for becoming the first player in MLR History to appear in 40 games 👏👏👏#ForTheNation // @usmlr // #StatOfTheWeek pic.twitter.com/I0Pr0FoG8z

— Utah Warriors Rugby (@utwarriorsrugby) June 2, 2021
"I went out there for the first year and haven't left," he said.
"My whole family has moved out there. It's a wonderful place."
Earlier this month, MacLellan was called up to the USA Men's Eagles' roster for World Cup Qualifying matches. He became the third Warrior behind Paul Mullen and Paul Lasike to join the team in 2022. MacLellan will come off the bench behind Mullen at prop, while Lasike will not return following a hand injury suffered against the French Barbarians July 1.
"You get used to being dominant or comfortable playing at a certain level even if it's MLR or college," MacLellan said.
"Whenever you come up and play with the USA Team, it takes you to that next level. You learn new skills and have to hold yourself accountable when you go back to your club team."
Being a cornerstone of the scrum, the tight head prop position can be physically demanding. But it's the only one MacLellan has played, and he relishes the role.
"It's a position that's not necessarily noticed from the outside," he explained.
"But for the people on the inside, there's a lot of respect for what you do. It's not easy. It takes a lot of training and discipline to do it right every single time. There are massive consequences to forgetting one thing. If you mess it up, that's a lot of force coming back your way."
MacLellan leads a busy life between rugby, his full-time job as a project manager and spending time with his two children: five-year-old Millie and one-year-old Jasper. But he wouldn't have it any other way.
"I'll wake up in the morning, go to the gym at 5:00 or 5:30, go to work, meet the Warriors at their facilities for training during the second half of the day then catch up on work at home at night," he said.
"During the MLR season, it's full-on, a lot going on."