2022 French Barbarians vs USA
French Barbarians Vs. USA: Eagles Seek Win With World Cup Qualifier Ahead
French Barbarians Vs. USA: Eagles Seek Win With World Cup Qualifier Ahead
The United States kicks off its critical summer this week in Houston with a "friendly" game against the historic French Barbarians.
Jun 27, 2022
by Briar Napier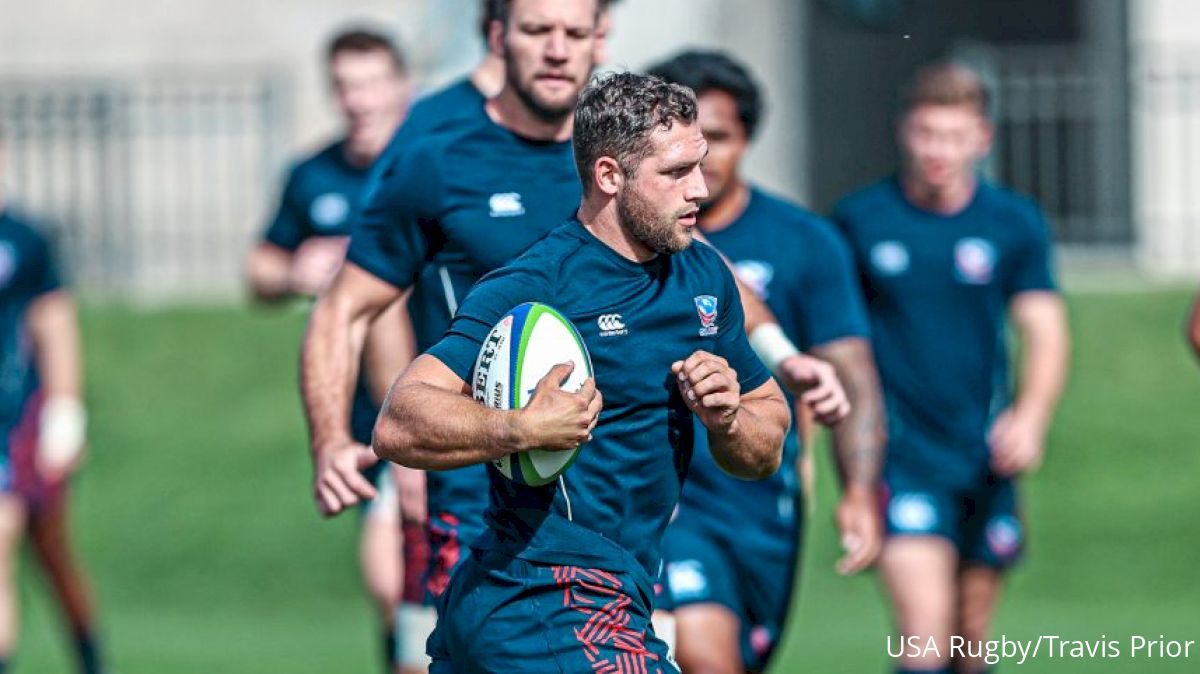 The future is far from certain for the United States men's national rugby team.
The Eagles have missed only one Rugby World Cup (the 1995 tournament) in the competition's existence, and for the way the sport is growing across the country, a failure to qualify for the 2023 Rugby World Cup in France would be incredibly detrimental to its near future.
Why not get in the spirit by playing a French team?
The United States kicks off its critical summer with a non-test contest against the historic French Barbarians, a "friendly" type of game that matters little in terms of international standing. A good, confidence-building performance still is crucial, though, mainly because much more important matches are right after.
What's ahead as the United States takes on the French Barbarians?
Read along about what to expect from each side prior to the match being livestreamed on FloRugby on Friday at 8:30 p.m. Eastern.
First Time Against Les Babas
First modeled after the British-based Barbarian F.C. as an invite-only rugby club that takes on international sides as part of exhibition matches, the French Barbarians were the official second national team of the French Rugby Federation for a brief time from 2017-2020, but eventually returned to their early days and resumed their invitational format.
Les Babas compete less often than their similarly-named counterparts across the English Channel but have a decorated list of past opponents with New Zealand, South Africa and Ireland being some of the biggest names.
Rugby is back in Houston 🔥

🔜 USA vs French Barbarians
🎟 https://t.co/T51eM1mNCh pic.twitter.com/6LKSJmPtd0

— USA Rugby (@USARugby) June 25, 2022
However, Friday will be a historic moment for both Babas and Eagles: the United States will take on the French Barbarians for the first time, while the visitors will be playing in North America for just the second time in their history, and first since a trip to play Canada in 2008.
With the game being hosted in one of America's few (but growing number of) rugby-specific venues at Aveva Stadium in Houston, it's a historic name playing on a proper pitch that signifies the strides the game has made across the past decade in the United States.
It'll also be the French Barbarians' first trip out of their home country since being defeated by Georgia in Tbilisi in 2018, bringing Les Babas a sense of unfamiliar territory after its first match after the beginning of COVID-19 was held against Tonga in Lyon last November.
Heavy MLR Presence
In something that was unimaginable less than a decade ago - that's not hyperbole, because the league literally didn't exist - over two-thirds of the American men's national rugby team this cycle plays at club level in Major League Rugby, a 13-team league across the United States and Canada, that had its inaugural season in 2018.
Player camp leading into the match with the French Barbarians will have a staggered entry, as some players finish up their club seasons, but the 30-man squad should be raring to go, with the meeting acting as a warm-up to the all-important, two-legged Rugby World Cup qualifier against Chile later in the month.
Center and captain Bryce Campbell likely is one of the youngest to wear the armband among major rugby nations, aged just 27, but the Indianapolis native is one of the most talented and well-known names in American rugby. He already holds 39 caps for the Eagles and is a stalwart for the MLR's Austin Gilgronis.
Still, eight names dot the roster that play club rugby abroad - all of whom play in either England or France - including Bristol Bears fly-half AJ MacGinty, America's leading scorer at two Rugby World Cups (2015 and 2019).
Coach Gary Gold's side likely is going through some adjustment and rotation during the French Barbarians match, but nearly every name selected has at least appeared in an Eagles shirt before. The only one who hasn't is New England Free Jacks wing Mitch Wilson, who will earn his first cap if he appears in either Chile match.
Plenty Of Pedigree For French Barbarians
With France's senior national team being one of the world's best at the moment, and with plenty of momentum headed into a Rugby World Cup it hosts next year, some elite French talent always was going to inevitably slip through the cracks for their Barbarians team to pounce on.
It's safe to say coach Denis Charvet had plenty to choose from, though.
François Trinh-Duc, Louis Picamoles and Jefferson Poirot all have played for their senior team at Rugby World Cups, while a host of other players have had caps for the French Barbarians before, giving a sense of familiarity and cohesion to what's normally a loosely put-together side.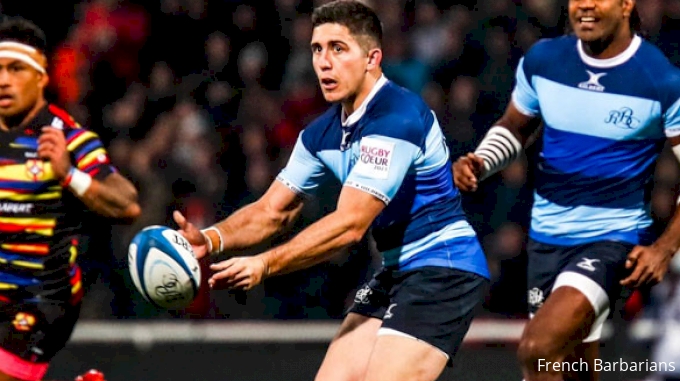 An older team with 15 players aged 30 or above, all but one player (scrum-half Samuel Marques, who has made prior appearances for Portugal's national team) on the 22-man roster has France listed as their current home union.
Additionally, Barbarians-style squads often play a much more loose, fast-paced style of rugby that results in plenty of scoring and filling up the scoreboard on both ends, as opposing teams try and keep up - just ask England about its 52-21 blowout loss to the original Barbarians earlier this month. If there was ever a game to first get into supporting the national team in the United States, it might be this one.