2022 Argentina vs Scotland
SANZAAR Test Previews: Summer Test Season In International Rugby
SANZAAR Test Previews: Summer Test Season In International Rugby
As the world's elite rugby teams face off this summer, it'll give them more data for how they think they should attack the major competitions to come.
Jun 23, 2022
by Briar Napier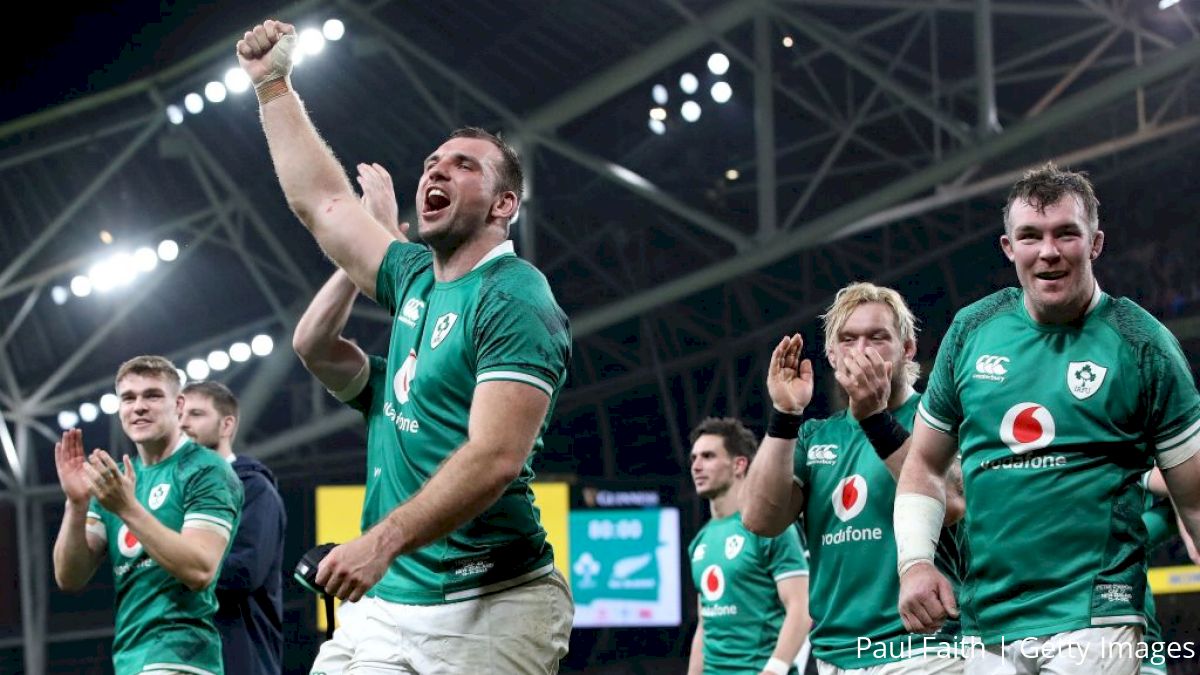 It's the summer test season in international rugby.
With the 2023 Rugby World Cup in France less than 18 months away, the grandest stage in world rugby has some time before it arrives, yet it looms in the distance as an event of which to take heed.
As the world's elite rugby teams face off this summer, it'll only give them more data for how they think they should attack the major competitions to come.
The SANZAAR nations all are scheduled to compete in separate test series next month, with varying degrees of perceived difficulty and recent success against their opponents. Results may vary, but all are sure to be enticing and exciting as matches kick off July 2 as part of a massive day of international rugby.
What's there to come for each SANZAAR-involved game coming that day?
Here's a look at the four fixtures with those sides scheduled, with all matches below being streamed live on FloRugby:
NOTE: All start times are listed in Eastern Time and are subject to change.
New Zealand Vs. Ireland | Rosters
Where: Eden Park, Auckland, New Zealand
The lowdown: It took 111 years and 28 matches before Ireland beat New Zealand for the first time in November 2016. It happened at Soldier Field in Chicago.
Now, the Irish have beaten the All Blacks three of the past five times they've played. It's a type of run few have gone on in a stretch of matches against New Zealand, but coach Andy Farrell's Ireland has been white-hot, earning the Triple Crown at the Six Nations earlier this year, while only having been defeated once (by France in the Six Nations) since last July.
Guess it's about time Ireland fittingly tests its luck then.
The team will visit New Zealand next month for the first time since 2012 as part of a three-match tour, having never won a match in its history against the All Blacks in New Zealand, but also having likely never had this much confidence against the All Blacks in its history.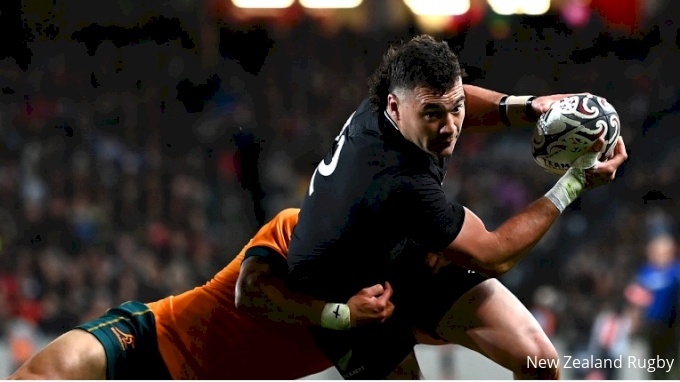 Then again, this is New Zealand the Irish are playing, after all, even if the All Blacks uncharacteristically struggled to close out 2021 with three defeats in six.
There's pressure on All Blacks coach Ian Foster to perform with the 2023 Rugby World Cup less than 18 months away, especially considering that New Zealand doesn't handle non-dominance well. A strong performance in Auckland would definitely help shake off some of the rust.
South Africa Vs. Wales | Rosters
Where: Loftus Versfeld, Pretoria, South Africa
The lowdown: The world's current No. 1 men's rugby team, South Africa, played largely like it to close off last year's tests.
The Springboks beat New Zealand, Wales and Scotland in consecutive matches - all away from home - before finishing 2021 with a narrow 27-26 defeat to England at Twickenham, a result that didn't affect South Africa's standing in being among the premier teams in the world too much.
The reigning Rugby World Cup champions, the Springboks are just over a year from defending their title next fall in France, making every game of preparation leading into it that much more important.
Welcoming Wales for a three-match test series next month should make for a solid barometer of where South Africa stands. If the highly favored Springboks dominate at home, they'll only affirm their status as a fearsome squad. If South Africa stumbles, however, things could get dicey.
Wales, meanwhile, is in dire need of a string of good performances after a poor fifth-place showing at the Six Nations, a far cry from the 14 consecutive matches the country won between 2018 and 2019.
Coach Wayne Pivac's side has never beaten the Springboks in South Africa but did have a string of four straight wins over the rugby powerhouse from 2016-2018. Could this summer's tour be the start of a new dawn in Welsh rugby? The first meeting in Pretoria will be telling for how much of a pipe dream - or reality - that may be.
Australia Vs. England | Rosters
Where: Optus Stadium, Perth, Australia
The lowdown: There's no sugarcoating the results here: England has unquestionably had Australia's number lately.
The Ella-Mobbs Trophy (recently renamed from the Cook Cup), given to the winner of each meeting between the two countries, has been England's for eight consecutive matches dating back to 2016, including its last tour of Australia that year (in which it went 3-0), plus a quarterfinal win over the Wallabies in the 2019 Rugby World Cup.
However, things aren't totally rosy in the English camp right now.
After a disappointing Six Nations campaign earlier this year, in which his team went trophyless, England coach Eddie Jones is looking to see his squad rebound this summer, though being humiliated in a 52-21 rout courtesy of the Barbarians on Sunday at Twickenham wasn't exactly the way to get off on the right foot.
As for Australia, it'll be making its 2022 debut after a disappointing finish to the previous year, losing three straight matches to Home Nations in Scotland, England and Wales.
With seven losses across 2021 as a whole, Wallabies coach Dave Rennie is hoping to see his squad put up valiant performances across England's tour of the country next month, starting with the initial meeting in Perth.
And after falling to sixth in the World Rugby Rankings after a mid-year high of third last year, Australia is certainly aiming to push its way back into the conversation as one of the top rugby nations on Earth.
Argentina Vs. Scotland | Rosters
Where: Estadio 23 de Agosto, San Salvador, Argentina
The lowdown: It's a new era in Argentinian rugby, and what better way to kick it off than having the first international test matches in the country since prior to the COVID-19 pandemic?
Los Pumas hired Aussie and former Wallabies head coach Michael Cheika to their vacant coaching position earlier this year after Mario Ledesma resigned, and the 2015 World Rugby Coach of the Year will show what he can get out of the side for the first time when Scotland visits San Salvador as part of the first match of its three-test series next month.
Cheika was a Super Rugby winner (with New South Wales Waratahs in 2014) and 2015 Rugby World Cup runner-up as head man on the Wallabies touchline.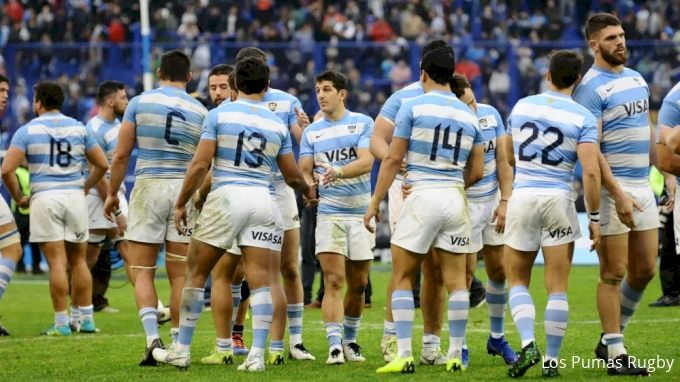 He has prior experience with Los Pumas already, having previously being a Ledesma assistant, giving the dressing room a fresh yet familiar presence.
However, Scotland by no means is looking to ensure Cheika is warmly received in his new role.
Coach Gregor Townsend's men have been a bit sluggish lately, finishing fourth at the most recent Six Nations, and are seeking to improve upon their disappointing exit from the pool stage at the 2019 Rugby World Cup.
Still, the good news for Scotland is that recent history against Argentina has been positive, winning seven of its past eight against Los Pumas and five straight overall - including five consecutive victories on Argentinian soil.