2022 New Zealand All Blacks vs Ireland
New Zealand Preview: All Blacks Have Work To Do Following Struggles
New Zealand Preview: All Blacks Have Work To Do Following Struggles
Coming off its worst year since 2009, New Zealand has 365 days to repair the cracks in the armor before the all-important 2023 Rugby World Cup.
Jun 22, 2022
by Briar Napier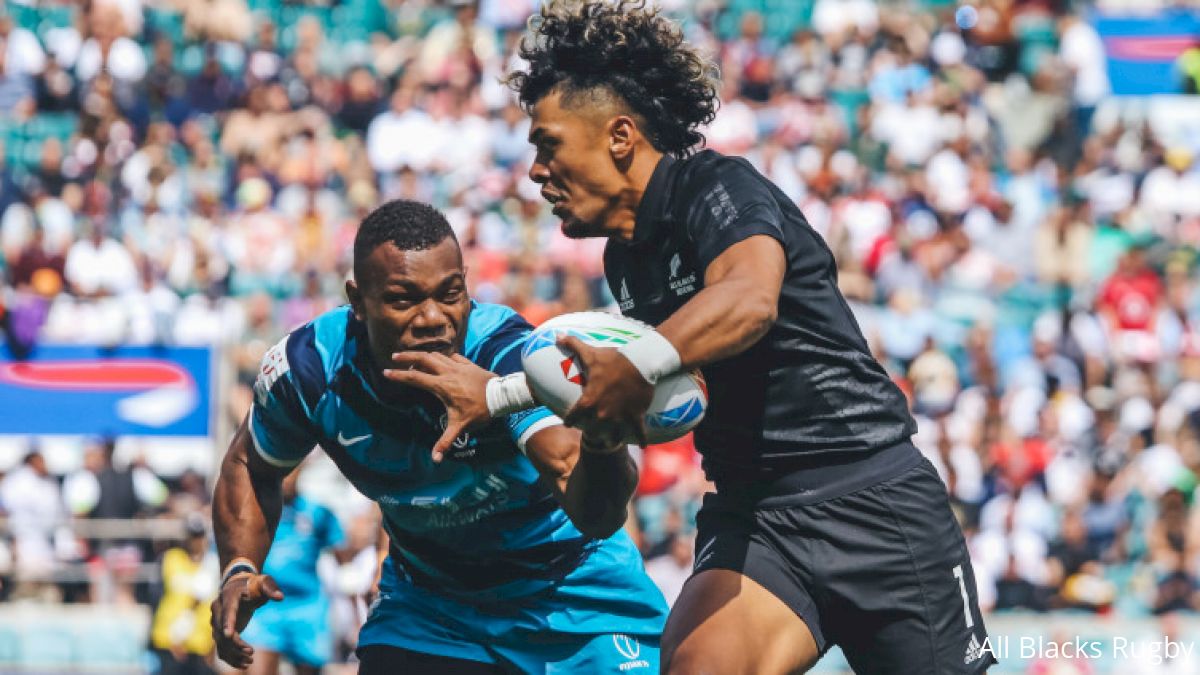 New Zealand is a household name in international rugby - that much is true.
With such high standards comes high responsibility. And tons of pressure to perform.
After a calendar year in which the All Blacks won 12 out of 15 matches against the top opposition on Earth, there wasn't jubilation. There was disappointment.
It's a record most rugby-playing nations gladly would take, but when you're New Zealand - three-time Rugby World Cup champions, with more wins than any other country in the sport, etc. - any loss is a significant, jarring event.
Coming off its worst year since 2009, New Zealand now has one last full 365 days to repair the cracks in the armor before the all-important 2023 Rugby World Cup.
If the slide continues, however, the All Blacks could head into unforeseen territory in their gilded rugby history, something the squad doesn't want less than 18 months from the biggest stage in international rugby.
What's there to look for as New Zealand gets 2022 underway with a trio of July matches?
Here's a look at what's happening with the All Blacks as they welcome Ireland for a three-match series next month:
Temperature Rising In The Changing Room
New Zealand rugby doesn't do second-best, let alone third, but that's exactly where the All Blacks find themselves in the men's World Rugby Rankings behind an old rival in No. 1 South Africa and a France side that looks more and more dangerous with each match just a year before it hosts the next Rugby World Cup.
The All Blacks have been so dominant since the rankings began prior to the 2003 Rugby World Cup that third is an all-time low for the rugby-mad country, and a position that gets New Zealand supporters all the more anxious the longer their team stays there.
"International rugby is so physical, and you've got to be able to get your body back to where it needs to be each week" - David Havili. #NZLvIRE

— All Blacks (@AllBlacks) June 22, 2022
Coach Ian Foster's contract was extended last summer to the end of the upcoming World Cup, but after a weak finish to 2021, in which the All Blacks only won three of their last six matches, patience for Foster has begun to wear thin.
New Zealand's back-to-back defeats against Ireland and France in November marked the second time consecutive losses occurred under Foster (Australia and Argentina in November 2020 were the last occasion). Before that, back-to-back All Blacks losses hadn't happened since 2011, an 118-match span.
Form must be recaptured both this summer, and in the end-of-year tests, if Foster wants to feel cozy heading into France next fall. Fortunately for him, he likely has the most talented crop of rugby players to choose from of any nation on the planet.
Has Ireland Figured Out The All Blacks?
There have been a few headaches in the All Blacks camp over the past few years, but likely no other nation has been a bigger cause of them than Ireland.
The Irish went 111 years (1905-2016) and 28 matches winless all-time against New Zealand before finally nabbing a famous victory over the country in November 2016 at Soldier Field in Chicago. Since then, coach Andy Farrell's men have won three of five against the All Blacks, including wins in Dublin in both 2018 and 2021.
Things will be upped a notch this summer when the two countries meet again. Ireland now will visit New Zealand for a three-match tour next month, having to face the All Blacks on consecutive weekends in Auckland, Dunedin and Wellington for their first trip to the country since 2012.
Nonetheless, confidence in the Irish camp against the All Blacks likely has never been higher, and they've got a solid squad they'll be bringing with them, too.
Emerging hooker Dan Sheehan impressed for Leinster in the United Rugby Championship this year and also was an integral part of the country's Triple Crown win in this year's Six Nations, while stalwarts, such as captain Jonathan Sexton and elite prop Tadhg Furlong are also tagging along for the trip to the South Pacific.
Still, even with their recent form against the Irish, the All Blacks haven't lost a match at home in all competitions since September 2018.
World-class rugby just hits different in the land of the Kiwis.
Budding Super Rugby Stars Get Their Chance
As mentioned previously, New Zealand rugby has no issues in terms of talent, but it's a fact that's also a bit of a double-edged sword.
Immensely talented players who would be starters, or even outright stars elsewhere, may struggle to find caps for the All Blacks because of spots being locked down for years, dressing-room politics or whatever the case(s) may be.
Still, the uncapped names picked to the 36-man squad earlier this month now have a massive opportunity to shine, and if you've been following the recently-concluded Super Rugby season, you know first-hand how good those names listed can be.
Wing Leicester Fainga'anuku tied for the Super Rugby lead this past season with 10 tries as an integral part of Crusaders' title win, while five-eighth Stephen Perofeta led the league in points (129) as a terrific member of an elite Blues attack.
What's the total number of All Blacks caps between the two Super Rugby stars, you ask? Zero.
Both were selected by Foster for the Ireland series, with each likely having ample opportunity to impress on the pitch and pump their resumes up for future competitions.
Elsewhere, plenty of usual names fill in the roster spots: Sam Whitelock, Aaron Smith and Beauden Barrett are all now centurions after Barrett picked up his 100th cap against Wales in October, while wickedly-fast center Rieko Ioane could be on-pace to join them as he already has 47 caps aged just 25.