2022 Argentina vs Scotland
Scotland Rugby Preview: Short-handed Scots To Tour Argentina Next Month
Scotland Rugby Preview: Short-handed Scots To Tour Argentina Next Month
Trophies have been sparse, and eye-popping performances have been few, leaving Scotland chasing the world's best rugby teams. Is the team ready to excel?
Jun 16, 2022
by Briar Napier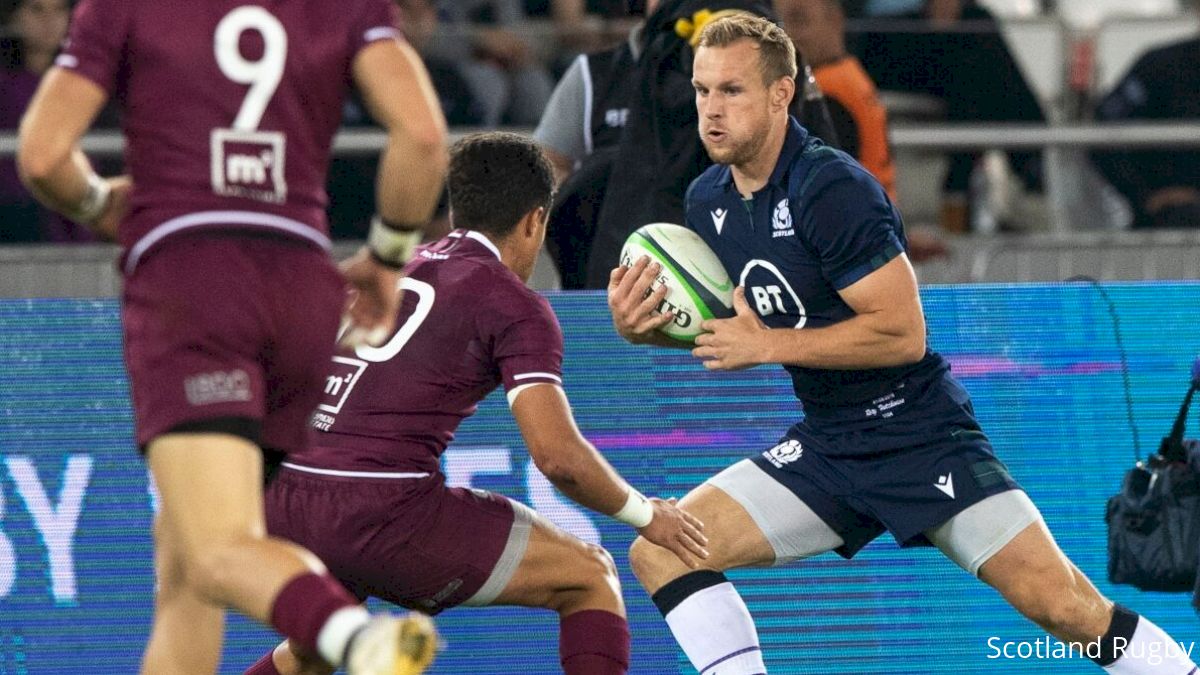 Where does Scotland stand?
That has been the burning question for much of coach Gregor Townsend's time leading the same national team, for which the former fly-half starred during much of the late 1990s and early 2000s.
Some of the best and most talented players in the world call Scotland home, even some who are in the prime of their careers.
But, trophies have been sparse and eye-popping performances have been few, leaving the Scots continually chasing nearby rivals and the rest of the rugby world's elite for a piece of the pie.
Several rugby nations around Scotland have found success over the past few years, with the country wondering when it's time for it to shine again. With the right formula for the rest of 2022, that time could be very, very near.
Ahead of a critical summer of preparations for several major tournaments, here's a peek at the state of Scotland rugby before it gets going again next month:
South America Summer Tour Will Test Scots
Between it, and the group it generally is lumped in with (Six Nations countries), Scotland historically has been a bit of a whipping boy over the years, being the only team (besides Italy) never to win the tournament in its current era, along with no trips past the quarterfinals in the Rugby World Cup since it helped host the event in 1991.
That's not to say the Scotland squad is bad - there have been world-class players who have come up through the country's ranks - but it feels as if Scotland always has been just a hair away from being able to call itself elite, reaching a highest world ranking of No. 5 in 2018.
Perhaps a change of scenery from Europe is needed.
Scotland will play matches outside of the continent this summer for just the second time since the 2019 Rugby World Cup in Japan, when the senior team embarks on a tour of Argentina across three weekends in July, playing Los Pumas in their home country, featuring a new head coach and new philosophy in former Australia man Michael Cheika.
Though the 18 matches between Argentina and Scotland in their history have gone 50-50, with nine wins on each side, Scotland's overall +78 point differential across those games against the Argentines is a good sign for Townsend's men as they head into away territory.
Townsend Opts To Rest Stars For Matches Ahead
Two of the most recognizable names in Scottish rugby won't be making the trip to South America.
Townsend's 40-man squad featured neither fly-half and active points leader Finn Russell, nor full-back and all-time tries leader and captain Stuart Hogg, who'll both be resting this summer in preparation for Scotland's trifecta of massive events in the next 18 months - the Autumn Nations Series, 2023 Six Nations and 2023 Rugby World Cup.
Back at it 👊#AsOne pic.twitter.com/2dtRIzRtuk

— Scottish Rugby (@Scotlandteam) June 17, 2022
It's an understandable decision, as both Hogg and Russell will be in their 30s by the time France 2023 rolls around, but it still stings for Scotland not to have those two pieces ahead of tough matches against a formidable opponent.
Lock Grant Gilchrist will captain the side in South America for the first time since 2018, with the 31-year-old, who plays for Edinburgh at the club level in the United Rugby Championship, having the second-most caps of anyone in the squad at 53, only behind lock Jonny Gray's 67.
Six uncapped players made the final cut, including three playing for Edinburgh in Matt Currie, Ben Muncaster and Glen Young. Some other Scottish stalwarts, such as 2021 Six Nations Player of the Tournament Hamish Watson, and the top try scorer from the same tournament, Duhan van der Merwe, will suit up in Argentina, too.
After Recent Stagnation, What's Next?
As mentioned previously, Scotland rugby isn't necessarily in a state of freefall, but rather sluggishness.
Since Townsend was appointed as coach in 2017, Scotland has gone on to see its most hated rival in England make a Rugby World Cup Final, and both Ireland and Wales win Six Nations tournaments.
What do the Scots have to show in response? A failure to make it out of the pool stage in Japan and no better finish than third at the Six Nations since Townsend's tenure began.
The here-and-there hallmark victories have been nice - Townsend is 4-1 in his career against England, after all - but seeing neighboring countries find success, while Scotland lingers a bit below that level, has been a source of frustration over the past few years.
Beyond the Argentina tour, Scotland will have many chances this year to prove it belongs. Who plays well this summer likely will gain influence with Townsend to be selected for the Autumn Nations Series, where a mighty four-match run of Australia, Fiji, New Zealand and an Argentina rematch awaits.
The expectation now for Scotland (at minimum) is to get back to the knockout rounds of the Rugby World Cup after mistakes in Japan three years ago. With a productive 2022, it may be a sign that the Scots have the firepower on the roster to get there.