2022 Argentina vs Scotland
Argentina Rugby Preview: Will Los Pumas Break Through Into World's Elite?
Argentina Rugby Preview: Will Los Pumas Break Through Into World's Elite?
Michael Cheika, a former Australia national team coach who was named the World Rugby Coach of the Year in 2015, now will lead Argentina's Los Pumas.
Jun 15, 2022
by Briar Napier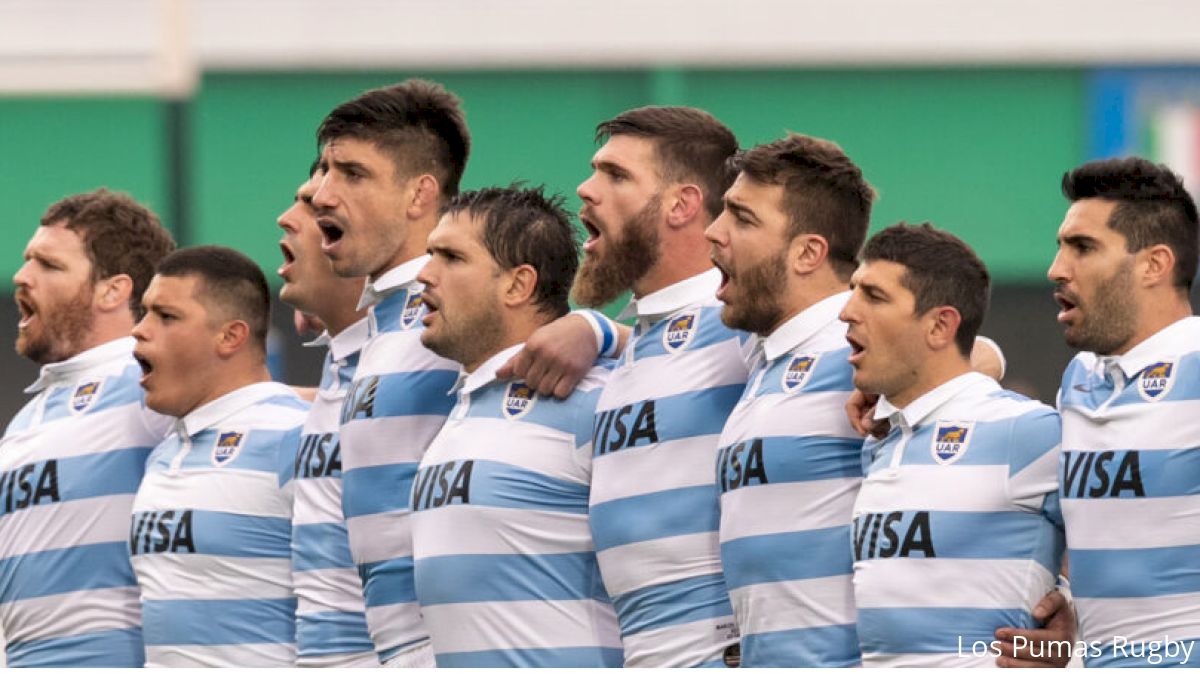 It's a time of transition for the Argentina national rugby team.
There's a new coach and still much left to do ahead of the country's upcoming matches for the remainder of 2022, games that reflect Los Pumas' nature to play the best, no matter where their recent form may stand.
After all, Argentina made it to at least the knockout stages in three consecutive Rugby World Cups, a streak that was broken when it failed to advance out of the pool stage in Japan in 2019.
With about a year and-a-half to prepare for the next World Cup, positive signs do need to come soon, and Argentina hopes a new man they've brought in will be the one to get them there.
Here's a look at where Argentine rugby stands ahead of a tough stretch of matches this summer, and beyond, as it looks to get its bearings ahead of France 2023:
Cheika Is In Charge
A new man has been installed to lead Los Pumas from the touchline, and it's a very familiar name to fans of international rugby.
Michael Cheika, the former Australia national team coach who was named the World Rugby Coach of the Year in 2015, was appointed to replace the outgoing Mario Ledesma, who resigned from his position earlier this year.
Cheika is the first Aussie to coach the Argentinian national team and the first non-Argentine to be named to the post since Kiwi Alex Wyllie in 1999 - a decision that paid dividends for the country as he took Los Pumas to the quarterfinals of the 1999 Rugby World Cup.
Previously an assistant for the national team under Ledesma, Cheika already has some established rapport with his players and now has a deadline to prove himself, with Reuters reporting that his current deal is scheduled to go through the 2023 Rugby World Cup.
With Argentina's place in France next year already secured due to placing in the top three in its 2019 Rugby World Cup pool, some pressure to perform is at least already off Cheika, as he doesn't have qualification up in the air.
As a winner of both the Heineken Cup (in 2009 with Leinster) and Super Rugby (in 2014 with New South Wales Waratahs), Cheika has a decent crop of silverware in his coaching resume, too.
No Slouches To Be Seen
Ledesma's resignation from his coaching role was undoubtedly influenced by a string of poor results, but in fairness to him, Argentina's stretch to close out 2021 was a murderer's row.
With two-match tours of South Africa, New Zealand and Australia, and back-to-back-to-back, no less, plus games against France, Italy and Ireland to boot, it's no wonder the Argentines went on a losing run of eight defeats in nine matches before hiring Cheika.
The opposition doesn't get much easier for 2022, but at least Los Pumas will get to play some of those games in front of home crowds.
Scotland visits for a three-match tour next month, before Australia flies over for a pair of games in August, giving Cheika chances to show off his tactics against formidable foes in friendly environments.
The real test, however, will be how those strategies hold up against the likes of New Zealand and South Africa, who Argentina plays twice each in less than a month from Aug. 27-Sept. 24.
Will Argentina win every match ahead of it until the end of the calendar year? Probably not, but no one is expecting it to.
That could be of great advantage to Cheika's men as the team prepares for a new era, particularly while playing on home soil for the first five matches of Cheika's tenure. By the way, the match against Scotland in San Salvador on July 2 should get rowdy - it's Los Pumas' first time playing at home since Aug. 10, 2019.
How Much Do The Vets Have Left?
Hooker Augustin Creevy and fly-half Nicolas Sanchez are titans of Argentinian rugby, with the duo being No. 1 and No. 2 on their country's all-time caps list.
Sanchez, in particular, cemented himself into legend after Los Pumas' first victory over New Zealand in November 2020, when he scored all 25 of his team's points in Argentina's famous 25-15 win - the third-most points a single player has ever scored in a match against the All Blacks.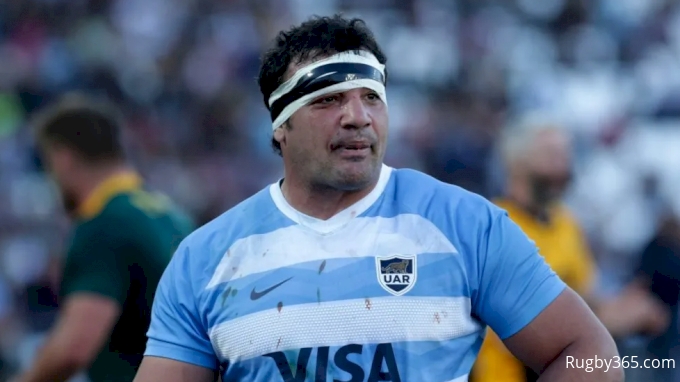 Creevy, meanwhile, has been a near-constant selection for his national team since first being picked as a 20-year-old in 2005, playing in three Rugby World Cups and tallying 85 caps to be Argentina's career leader.
The two can't play forever, however, and they make up two of 10 players selected by Cheika ahead of Scotland's visit who are at least 30 years old.
With likely just one more Rugby World Cup (at best) ahead in Creevy and Sanchez's national-team tenures, a big dilemma for Cheika is going to be how and where he'll find the leader(s) to replace them.
Flanker Pablo Matera, with 78 caps to his name aged 28, probably is next in line on paper, but the continued development of lock Marcos Kremer, who already has 43 caps as a 24-year-old, could make him a centerpiece of Cheika's squad selections for years to come.