2022 Bloodfest
Bloodfest 7s Preview: Elite Club Teams Flock To Texas
Bloodfest 7s Preview: Elite Club Teams Flock To Texas
Bloodfest 7s gets underway June 17, as some of the best club teams from the U.S, head to Round Rock for competition and charity.
Jun 15, 2022
by Briar Napier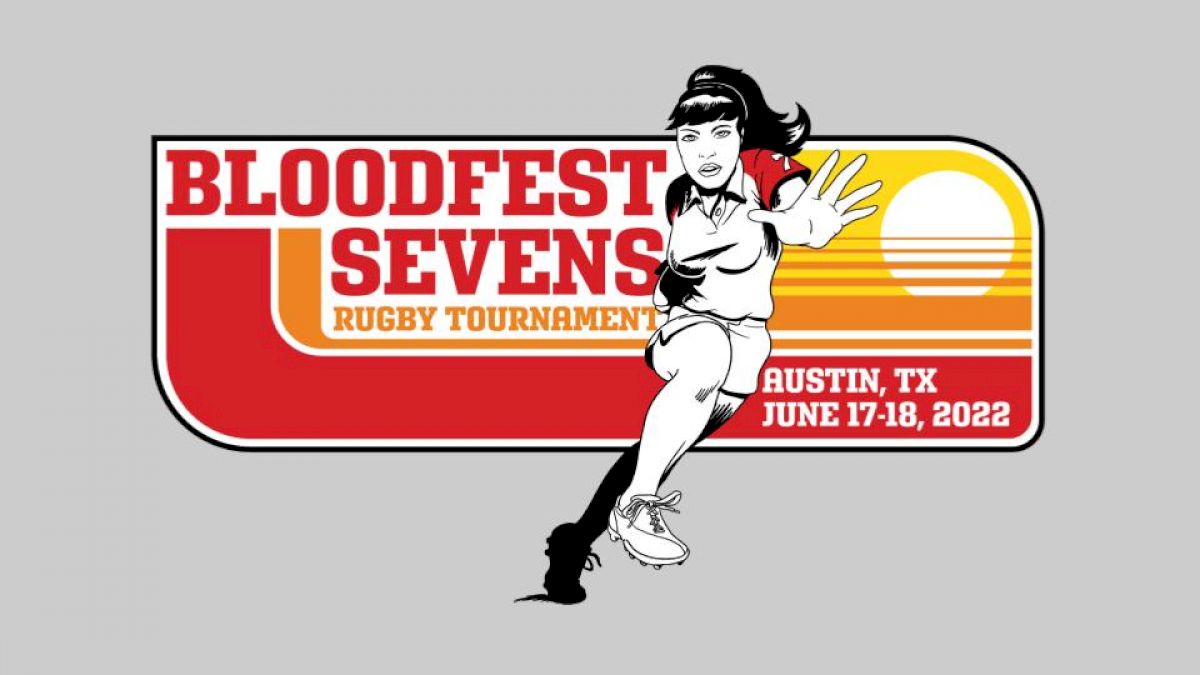 There's going to be a scene for every type of rugby fan at Bloodfest 7s this weekend.
From those who want to see America's best club sides go at it to those who want to support a cause, and watch some rugby in the process. The central Texas-based annual rugby tournament has been going strong for over two decades in pooling together some of the best in the sport at the amateur level that the country has to offer.
The tournament is also an annual event for the rugby community to team up for the benefit of those in need, combining sport with compassion in a unique way.
New to Bloodfest 7s ahead of its 2022 event this weekend? Here's an overview before the tournament streams live June 17-18 on FloRugby.
25 Years Of Rapid Rugby
Having begun in 1998 with an event held in Austin, Texas, Bloodfest 7s has evolved into one of America's biggest club tournaments hosted by Austin Huns Rugby, which is celebrating its 50th year in 2022.
The Round Rock Multipurpose Complex in Round Rock, Texas—located about 20 miles north of Austin—will play host to this year's event, featuring games in the sevens style of rugby. As the name indicates, teams take to the pitch with seven-a-side rather than the 15-a-side found in rugby union, leading to a faster-paced game with shorter halves where speed and exploiting space is one of the main keys to success.
In the Bloodfest 7s event, teams will participate in pool play—featuring three points for wins, two points for draws, one point for losses and zero points for no-shows—prior to the knockout rounds, where the top teams in each division will then square off in a tournament format to determine who is that division's champion.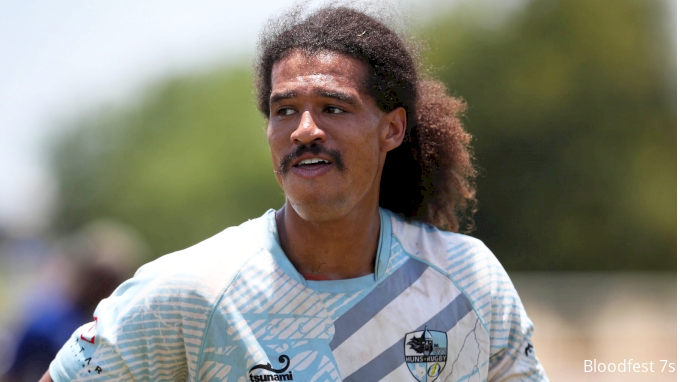 Clubs Look To Defend Titles
In total, there will be nine divisions in the Bloodfest 7s this year across a two-day event. Competition begins with pool play in the high school divisions (boys U-17, boys U-19 and girls U-19) starting at 5 p.m. Friday before rugby in all divisions kicks off at 9 a.m. Saturday morning, providing what's sure to be a rapid day of sevens in central Texas.
Rebel Rugby Academy out of suburban Denver will look to defend its boys U-19 title with a pair of teams in the field, but the door is left wide open in the other two divisions as Rhinos Rugby Academy out of California—boys U-17 and girls U-19 champs from 2021—won't send teams to Texas this year.
For those who want their rugby with a bit of silliness mixed in, there's the "social" and "super social" divisions that relax the rules and are generally more laid-back. For example, players under 200 pounds in super social aren't allowed to score on their half of the pitch.
However, there's also the super serious premier and open divisions, both of which adhere to World Rugby 7s Laws to a T and feature the highest-quality rugby of the event.
Dallas Rugby will look to defend its crown from last year in the men's premier division, but a new women's premier division should be an exciting development in the ever-growing world of women's rugby.
Sports For A Cause
It's in the name, after all. Bleeding is encouraged at Bloodfest 7s, though not exactly on the rugby pitch. For the month ahead of Bloodfest, the Huns Rugby club (also a nonprofit that often conducts service projects within the community) holds a blood drive in partnership with We Are Blood, an Austin-based blood donation center that's been serving central Texas since 1951.
With fans of teams coming in across the U.S., plenty of blood donations are received yearly to serve a growing need. Despite the serious nature of the blood drive, the vibe in general at Bloodfest 7s is easygoing, with general admission free during the tournament for rugby diehards and newbies alike.
Though someone is liable to bleed on the rugby pitch this weekend, it'll be somewhat in the spirit of the goals that Huns Rugby wants to help accomplish.