2022 England vs Barbarians - Men's
England Vs Barbarians Preview: England's Prep For Summer Begins Now
England Vs Barbarians Preview: England's Prep For Summer Begins Now
England Rugby, ahead of several massive fixtures, will play Barbarian F.C. in an invitation-only side featuring players from around the world.
Jun 15, 2022
by Briar Napier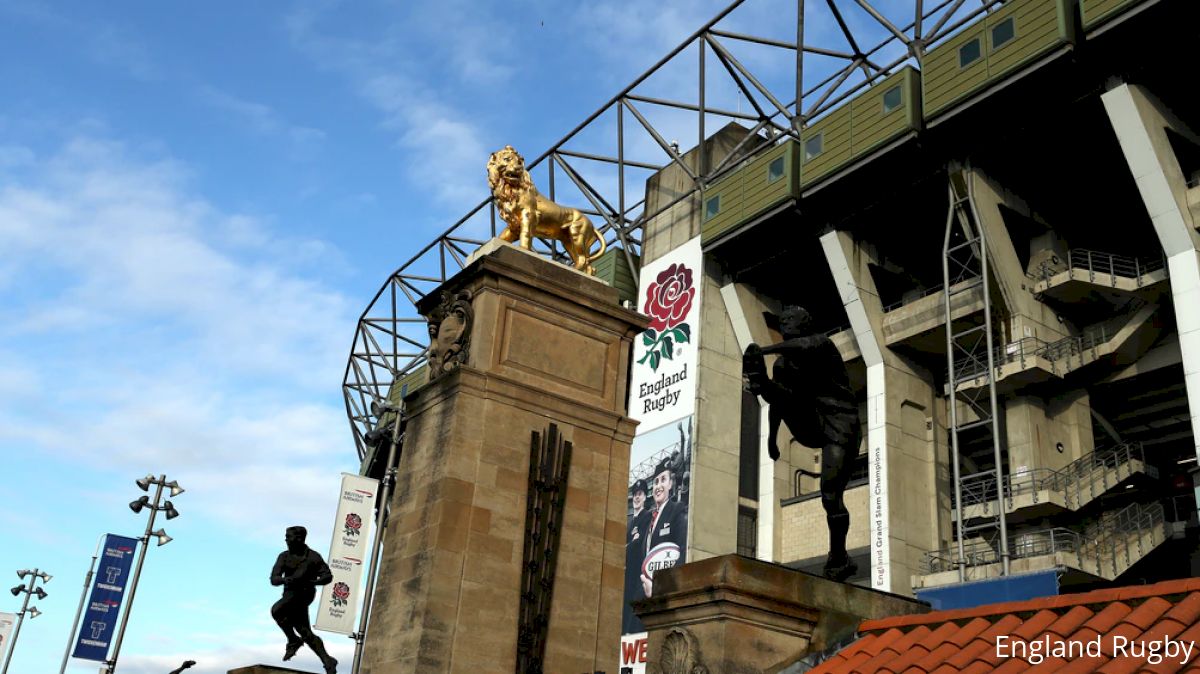 It's a fixture steeped in history, with deep connections to the British rugby scene.
And, for the first time since the COVID-19 pandemic began, England and the Barbarians finally will get to square off again.
England Rugby, ahead of several massive fixtures on its calendar, will play Barbarian F.C. - an invitation-only side featuring players from around the world - this weekend at Twickenham in London. It's the 18th meeting between the two sides and 17th to come since 2000, with the match especially becoming an event of significance since the turn of the century.
As the Barbarians only will be playing for pride, England has some particularly important future matchups to prepare for, and how it performs against the Barbarians may be a sign of what's to come.
Here's a look ahead at what to expect for England vs. Barbarians in their first tussle on the pitch in three years:
England Looks To Kick Off Summer Season With Win
It's a crucial time for England Rugby, as the national team has a summer to show what it's capable of ahead of three massive events over the next 18 months - the Autumn Nations Series, 2023 Six Nations and 2023 Rugby World Cup.
That preparation begins with the always-tantalizing showdown with the Barbarians, who the English are playing after a three-year absence, before flying to Australia for a three-match tour of the country in July.
Hard work ✅
Team bonding ✅

Prep for @Barbarian_FC is well underway 💪@O2 | #WearTheRose pic.twitter.com/xbOCdpLaYQ

— England Rugby (@EnglandRugby) June 14, 2022
Players from Premiership Rugby's Leicester Tigers and Saracens, including captain Owen Farrell, weren't available for selection to coach Eddie Jones' 36-man squad, as those two teams will square off in this weekend's league final, but Jones nonetheless has secured a squad full of veterans, budding young stars and uncapped wildcards.
Danny Care, a Harlequins scrum-half with 84 England caps who hadn't been selected since 2018, was a surprise pick that was reported to be due for selection by the Barbarians (per the BBC) before Jones corralled the 35-year-old in for England's summer matches.
However, his club teammate, fly-half Marcus Smith, was no surprise for selection, after the 23-year-old had a stellar Six Nations as the tournament's top point-scorer.
Watch how Jones utilizes uncapped 21-year-old Tommy Freeman, who scored 13 tries at fullback for Northampton this season to rank among the top five in the Premiership.
French-heavy Barbarians Aim To Be Thorns In English Sides
It came as little surprise that when Barbarians (and French national team) head coach Fabien Galthi' released his squad selection Monday that it was going to be chock-full of his fellow countrymen.
Eighteen members of the 24-man squad are French, and all but one plays in the French top league, Top 14, with back row Charles Ollivon already having been tabbed as captain the previous week for this iteration of the Baa-Baas.
We've trained in worse weather ☀️😎#Baabaas #rugby pic.twitter.com/U8mZSxDgG4

— Barbarian FC (@Barbarian_FC) June 14, 2022
Galthi' is white-hot in the rugby coaching world, having led France earlier this year to its first Six Nations Grand Slam since 2010, and gets another (albeit slightly different) crack at an English team that he beat with the French 25-13 on March 19 at the Stade de France.
The Barbarians roster is a hearty mix of youth and experience, with Georgian full-back Davit Niniashvili the youngest at 19, and Fijian back row Levani Botia the oldest at 33, the latter of which has captained his national side on numerous occasions with the bruising nickname "Demolition Man."
Perhaps the most interesting storyline of the match might be the play of lock George Kruis, a 45-cap veteran of the England national team who subbed on for his country during the 2019 Rugby World Cup Final.
With Kruis announcing earlier this year that he'd be retiring once his club season with Japan's Saitama Wild Knights ended, part of his sendoff will be going against his former England teammates.
How Will Eddie Jones Respond To Sudden Pressure?
Eddie Jones was possibly the hottest commodity in the international rugby coaching world for a three-year period.
On the back of helping lead Japan to a famous upset win over South Africa at the 2015 Rugby World Cup, and taking the country to the top 10 of the world rankings, the Australian-born Jones was hired in November 2015 to lead England as its first foreign coach.
All Jones did from there was win his first 17 matches (and 25 of his first 26), earn the 2017 World Rugby Coach of the Year award and help make England in 2016 the first national side other than New Zealand to win all of its matches in a calendar year.
Saying the wheels have fallen off since then wouldn't be a fair statement, but England has shown cracks in its armor since.
Fifth-place finishes in the Six Nations in both 2018 and 2021 were concerning, but Jones helped calm nerves by getting England to the 2019 Rugby World Cup Final in Japan, which it lost to South Africa.
Back-to-back wins in last year's autumn internationals over Australia and South Africa were impressive, too, but with Jones' contract due to expire after the 2023 Rugby World Cup, there's clearly some weight on his shoulders, and expectation to uphold, as the months tick down toward the tournament in France.
With matches scheduled this year against Australia (three times), New Zealand and South Africa to boot, much will be revealed about what Jones is made of on the touchline.