2022 Chiefs vs Western Force
Super Rugby Pacific Preview: Final Stretch Continues
Super Rugby Pacific Preview: Final Stretch Continues
The competition inside the top eight is getting heated, and this weekend will go a long way to deciding who's in and who's out in Super Rugby Pacific.
May 19, 2022
by Briar Napier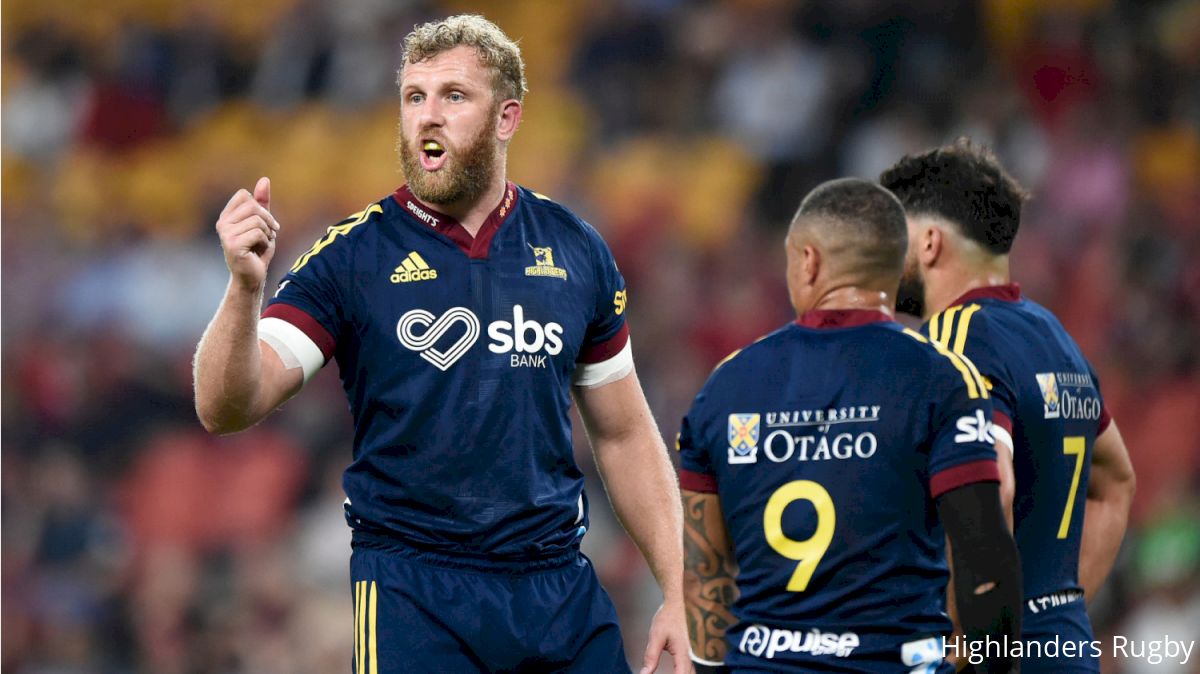 Don't look away now from Super Rugby Pacific—the fun has only just begun.
Between heavyweight tilts with title complications and matches with playoff dreams on the line, it's full speed ahead.
The all-important qualifiers phase is quickly approaching, and some squads are in better shape to show up than others. How those teams perform as the pressure mounts in the competition's final weeks will be telling for what's to come.
Take a peek at the ongoing storylines to watch as the final two matchweeks of the regular season begin this weekend on FloRugby.
Crusaders Get Better Of Brumbies
On the front half of a critical two-game stretch that would establish whether an Australian team would be the top seed headed into next month's qualifiers, Brumbies needed full points to keep pace with current table leaders Blues. Instead, Crusaders helped out their fellow New Zealand club with a big favor, defeating the Brumbies 37-26 in Canberra to put Blues seven points clear at the top with two matchweeks remaining.
It didn't come easy. The Crusaders were up 23-5 at the break, the Brumbies fought back with postseason implications on the line, but ran out of the time needed to complete a stunning comeback. Crusaders and Brumbies are now level on 43 points with the latter facing the Blues in Canberra in Round 14 with regular-season title hopes quickly fading.
Blues' 11th Straight Win
The Blues have had a habit this season of making matches cut-and-dry, and when Crusaders prevailed over Brumbies, it took some pressure off the winners of 10 straight. Still, Leon MacDonald's team had a game to play in Round 13—but showed exactly why it's currently with a dominant display. The Blues stomped Queensland Reds 53-26, scoring five second-half tries as the Aussie club fell to 0-4 this season against teams across the Tasman Sea.
It was the biggest defensive leakage of the season thus far for Reds, whose previous high of 32 points given up against Melbourne Rebels in Round 9 was shattered this weekend in Auckland—a testament to the otherworldly rugby the Blues are playing at the moment. A Round 14 victory over the Brumbies would clinch the Blues the top seed in the qualifiers, as Crusaders seven-point deficit would be too much to overcome. The Blues have put up a combined 124 points in the past two weeks, and it seems they are hitting their stride—a scary proposition for playoff foes later on.
Fijian Drua Prevails Against Pacific Neighbors
Neither Fijian Drua nor Moana Pasifika will be challenging for playoff position this Super Rugby campaign, but both have made major strides through the season. Round 13 marked an occasion that all of the Pacific could celebrate in those two teams meeting on the rugby pitch for the first time, with early marks in the friendly rivalry going to the Fijians.
Drua barged out to a 14-0 lead and never looked back, and though Moana cut the lead to five in the second half, the Fijians held firm and snatched their second win of the season and first since Round 3, helped by two tries from center Apisalome Vota. The future is bright for the two clubs representing the Pacific islands.
Highlanders Eyeing Final Qualifier Spot
Just three matchweeks ago, Western Force played Blues to a 22-18 thriller, giving the Super Rugby leaders a near-shock as the Perth-based club garnered some attention around the competition. In Round 13, when the Force got to face the Highlanders, the Dunedinites made it a mockery. Highlanders gave a massive jolt to their top-eight status with a 61-10 drubbing of Western Force in New Zealand, giving the club a vital third straight win and 22 points for the season overall, six points afloat of ninth-placed Rebels.
However, the Highlanders will especially want to ensure the job is done and dusted in Round 14—they'll play New South Wales Waratahs while the Rebels take on the Hurricanes, meaning that either a Highlanders win or a Rebels defeat (plus a Western Force loss) will nearly seal their postseason spot. But if the clinch doesn't happen this weekend, it sets up a potential winner-take-all scenario during the Highlanders-Rebels match in Round 15 that would allow the victor in as the No. 8 seed and send the loser home packing. Throw in the Force's COVID makeup matches, with three games in two rounds and… Popcorn, anyone?
Chiefs, Hurricanes Quietly Impressive
Beside Blues and Brumbies, only two teams in Super Rugby can claim that they have just one defeat in their past five matches. That distinction can go to both Chiefs and Hurricanes, who have somewhat quietly shot up the Super Rugby table in recent weeks in a sudden push by each for the top four—and hosting a qualifiers match. Both teams had hairy weekends in Round 13, nonetheless, as Chiefs' high-scoring affair against the Rebels ended in a 33-30 win while Hurricanes skated past Waratahs in a 22-18 game.
With each team likely favored in their Round 14 matchups—Chiefs against Western Force, Hurricanes against Rebels—the Hamilton-based club holds the three-point advantage that would send it through in fourth or higher if it were to win out. But Hurricanes are the only team that has a win over the Blues on its resume, doing so in a 33-32 nailbiter in Round 2. The wild card of Waratahs sitting level on points (33) with Hurricanes, as well, could make for some interesting shuffling down the line as the final playoff fights begin.
Super Rugby Pacific Schedule: Round 14
NOTE: All start times are listed in Eastern Time and are subject to change.
FRIDAY, MAY 20
Crusaders vs. Fijian Drua, 3:05 a.m.
Queensland Reds vs. Moana Pasifika, 5:45 a.m.
SATURDAY, MAY 21
Chiefs vs. Western Force, 12:35 a.m.
Hurricanes vs. Melbourne Rebels, 3:05 a.m.
Brumbies vs. Blues, 5:45 a.m.
Highlanders vs. Waratahs, 11:35 p.m.