2022 Boys HS Nationals presented by Major League Rugby
National High School Rugby Championships Preview
National High School Rugby Championships Preview
The best and the brightest in high school rugby come together in Indiana to stake their claim as champions.
May 13, 2022
by Briar Napier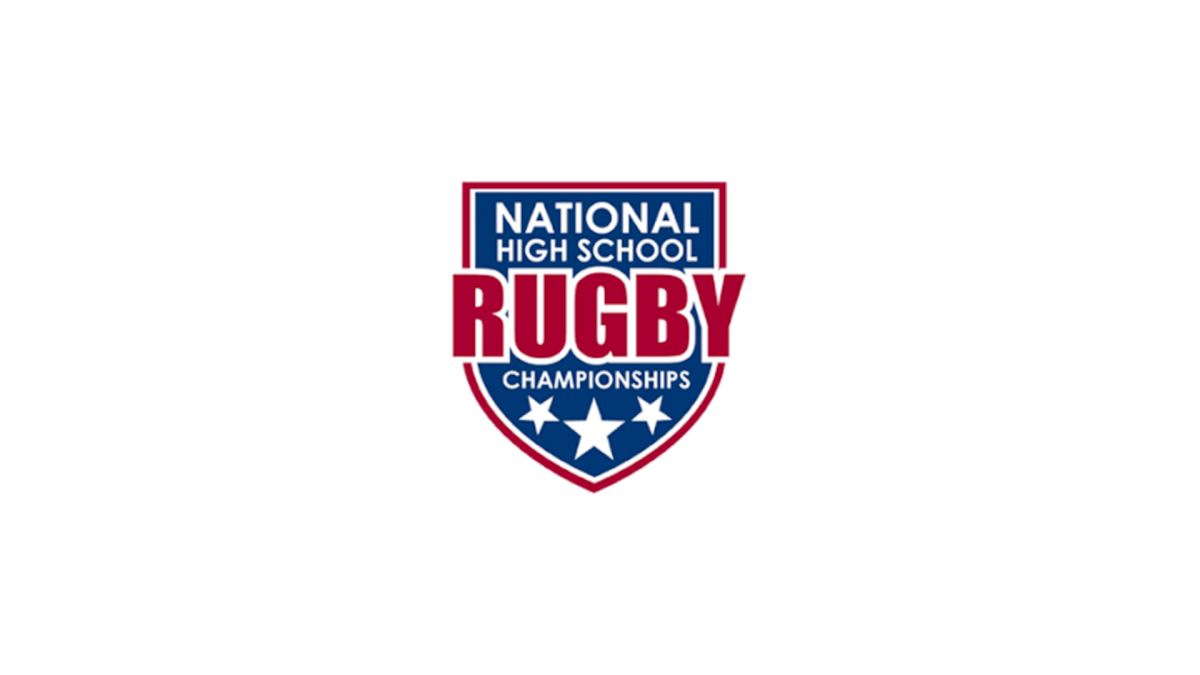 For the top teams in the land of high school rugby, this is the dream.
The Nationals are where the future stars of American rugby shine, and this year's edition will be hosted from May 19-21 at the Moose Rugby Grounds in Elkhart, Indiana—the site of several national tournaments.
There's nothing bigger at the prep level in rugby, and with old favorites and new names in the fray, there's sure to be plenty of chaos in Indiana later this month as glory is on the line.
Here's a look at who is in each division ahead of next weekend's tournaments, all of which will be streamed live throughout on FloRugby.
Single-School Division
No. 1 St. Ignatius (Cleveland, Ohio)
Bursting onto the scene with its highest-ever finish (second) in the single-school division this past season, St. Ignatius is looking for gold this time around. Dominant in their home state of Ohio, St. Ignatius has been on top of the charts for much of the spring in Goff's Rugby Report's High School rankings and is the favorite to take the crown.
No. 2 Gonzaga College Prep (Washington, D.C.)
A household name in high school rugby, the four-time national champions have built a powerhouse under longtime coach Peter Baggetta, full of collegiate and Major League Rugby stalwarts. But the Eagles will likely need to get through St. Ignatius (and others) to snatch another title—and the Clevelanders have already beat Gonzaga once this season.
No. 3 Herriman (Herriman, Utah)
The defending single-school national champs hail from a suburb of Salt Lake City. The team is interestingly a bit of a spirit club to past national powerhouse Highland, with many former Highland players now coaching Herriman. Before Herriman bolts off to Indiana, the two programs will battle for the Utah state title in a matchup with plenty of personal meaning before the national championships.
No. 4 St. Thomas Aquinas (Overland Park, Kansas)
Long considered the Kansas City area's top team, STA won a Tier II national title in 2017 but hasn't quite been able to get over the hump and prove it at the single-school level. Coach Tim Kluempers' team is still a strong one, however, hardening itself with a tour of Ireland to prepare to see the very best in America later this month.
No. 5 Sacramento Jesuit (Sacramento, California)
No team in the country since the current single-school format began in 2008 has won more national titles than Jesuit, whose six first-place finishes leave the Marauders as a consistent threat at the national championships. California is a rugby hotbed, and the boys from the capital will look to do The Golden State proud once again.
No. 6 Staples (Staples, Connecticut)
Staples did the business a year ago at the national championships, coming home to Connecticut with a respectable fourth-place finish. It might be even better this time around. Featuring wins over fellow national qualifiers Xavier and Greenwich, Staples got a taste of silverware a year ago and will be looking to repeat—or better.
No. 7 Greenwich Cardinal (Greenwich, Connecticut)
Losses to Staples and Gonzaga this season have stung, but the Cardinal have put up three scorelines of 60 points or more this year and can definitely burn unsuspecting teams. The bad part about that is that Greenwich's first opponent at nationals, Gonzaga (of which it lost 33-5 to in April) is not that.
No. 8 Xavier (New York City)
Having been around since 1976, Xavier has seen a thing or two in its time. as a club, But their most recent national championship was back in 2010. The New Yorkers snuck into the national field this year, after also being a No. 8 seed this past season. Getting past St. Ignatius in its first matchup, however, will be a tall task.
High School Club Division
No. 1 Granite Bay (Placer County, California)
Northern California is always a force to be reckoned with in the high school rugby world, and Granite Bay, located in the Sacramento metro area, enters this year's club division bracket as the top team. Despite a loss to De La Salle earlier this month (who isn't at nationals due to finals and graduation), the ever-present No. 1 in Goff's Rugby Report's rankings is a force.
No. 2 Woodlands (The Woodlands, Texas)
The Woodlands put the Lone Star State on the map in 2021, snatching fourth place as the first Texan team to make the nationals field in a decade. Now considered one of the favorites to take the whole championship outright, will the kids from the Houston area pull it off for the state? There's some impressive results on the resume that could help that cause, including against Thunder Rugby and St. Thomas Aquinas.
No. 3 Belmont Shore (Long Beach, California)
One of the top dogs in Southern California for decades, Belmont Shore is back at the forefront of the national conversation once again after missing out on the nationals last season. In a highly-competitive region featuring three clubs that have moved on to Indiana, Belmont Shore might be the best one of them.
No. 4 United (Alpine, Utah)
Despite plenty of representation at the college and pro levels, Alpine has never placed in the top four at nationals. This year, they're seeded fourth, proving its worth earlier this season with a thrilling draw against fellow national qualifier and title-hunter Herriman. Could this be the year United makes its name known with a statement run against the best in America?
No. 5 San Diego Mustangs (San Diego, California)
A loss to Belmont Shore earlier this season was countered by a solid win against South Orange County Raptors, leaving it fitting that the Mustangs are right in between the two headed into the national rounds. Fourth-place finishers in 2019, San Diego was bumped back up to the top level from Tier II in 2021 and will aim to make the return appearance special.
No. 6 Aspetuck Valley (Fairfield County, Connecticut)
The Connecticuters are holding their own in the rugby-frantic northeast, having beaten Xavier and drawn with Staples earlier this season. Founded merely a decade ago, Aspetuck placed third for its highest finish at nationals in 2021 and will be in the hunt for a similar placing this time around, too.
No. 7 Tempe (Tempe, Arizona)
The boys from the desert played right until the end in a tight loss to Granite Bay before the nationals, and the Arizona powerhouses could easily pull off a shock and get themselves into the thick of the hunt for top marks. The Junior Devils won a state championship earlier in the month and will be riding high as they look to make their mark in the Midwest.
No. 8 South Orange County Raptors (Orange County, California)
It's already been touched on, but the Raptors play in arguably the toughest area for rugby in America, but it's worth reiterating the point—SOC will be far from a pushover. The Raptors will also immediately get an anticipated rematch with Granite Bay after being defeated by the top seed 24-17 earlier this month.
Tier II Division
No. 1 Royal Irish (Indianapolis, Indiana)
Home-state advantage sweetens the blow of being sent down to Tier II, but the four-time national champions have a point to prove this year. One of America's most successful programs in the sport for over three decades, they'll have to fight through a field that will feature three other clubs from the Hoosier State in order to capture a Tier II crown.
No. 2 Thunder Rugby (Carlsbad, California)
Of the four teams that ran the high school rugby scene in Southern California this season, it was Thunder Rugby that was the odd one out, landing in the club division field. But don't mistake it as a sign of weakness: these are the defending high school multi-school national champions, after all.
No. 3 Vienna Rugby (Vienna, Virginia)
Vienna has played a brutal schedule featuring 10 teams ranked in Goff's Rugby Report's high school club top 50. Though it's probably a major reason Vienna got the ax down to Tier II, it just might pay dividends as the team has seen it all and against the best of the best this club season.
No. 4 Penn (Mishawaka, Indiana)
Winners of the Midwest Championship, Penn now only needs to do a brief jaunt east (about 20 minutes) toward Elkhart to prove itself on a stage against the best in the country. Regular contenders who've been inches away from first-place glory—their best finish was runner-up in the 2012 single-school tournament. Could it finally be Penn's year to be on top?
No. 5 Raleigh Redhawks (Raleigh, North Carolina)
Raleigh is one of two representatives from North Carolina representing the state's prep rugby scene in Indiana. They have never finished in the top four of a national field but have put up some notable scorelines for the current season nonetheless. An unbeaten weekend in Kentucky earlier this year in brutishly cold conditions was particularly impressive.
No. 6 Pendleton Rugby (Pendleton, Indiana)
Pendleton's rise to national prominence in recent years has been nothing short of stunning, going from the ground up just two years ago and qualifying for their first nationals in front of what's sure to be plenty of in-state support. These boys can play, too, despite being one of the smallest communities in Indiana, and nearly came back to beat Royal Irish in a matchup just a couple of weeks ago.
No. 7 Bishop Dwenger (Fort Wayne, Indiana)
Dwenger has a win over Penn on its resume, but needs to get through a powerhouse in Thunder Rugby before any chance of a rematch happens. Still, the team should undoubtedly benefit from being just 90 minutes away from the nationals site, and the familiarity of half the field being in-state foes will just make the environment feel even more cozy.
No. 8 Charlotte Tigers (Charlotte, North Carolina)
The No. 1 seed at club level and runner-up at nationals a year ago, Charlotte has struggled to regain the magical form it had throughout the 2021 campaign, seeing the team relegated to Tier II as the last remaining seed. If Charlotte is to produce a magical run this year, it must get through Royal Irish first.