2022 Highlanders vs Brumbies Rugby
Welcome To The Club: Brumbies Prop James Slipper Marks 150 Appearances
Welcome To The Club: Brumbies Prop James Slipper Marks 150 Appearances
As long as Slipper stays healthy during the remainder of the season, he should break into the top 10 all-time in Super Rugby appearances in 2022.
Apr 13, 2022
by Briar Napier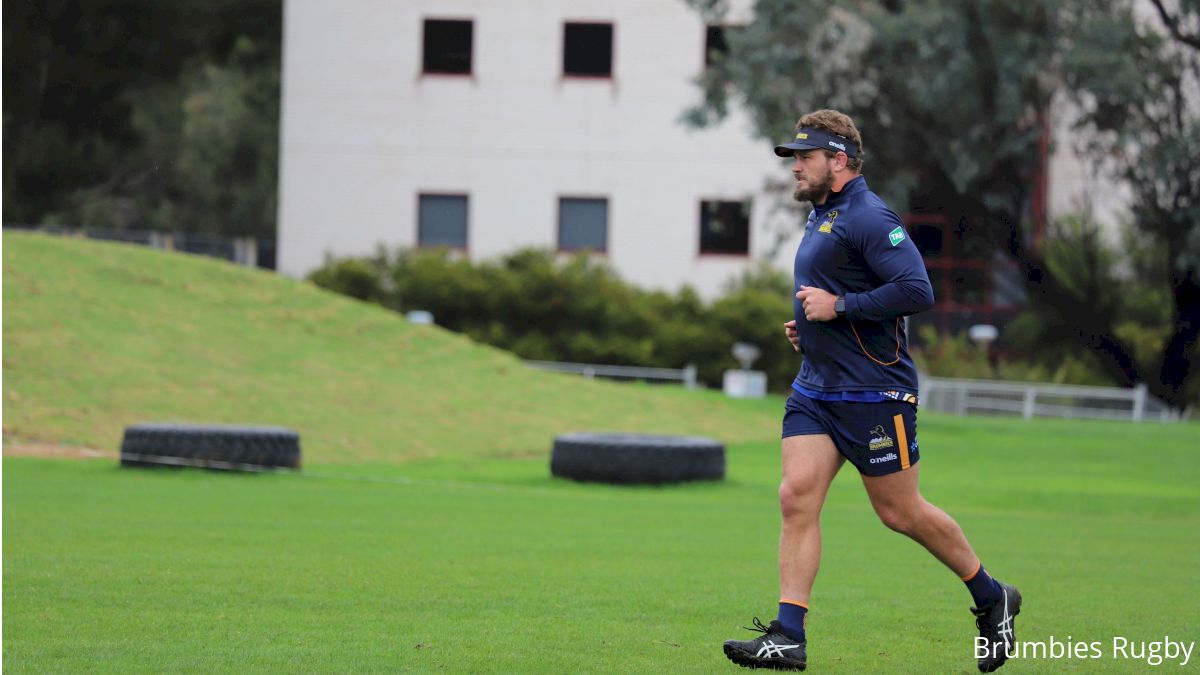 Brumbies prop James Slipper had to go through plenty of strife to get to the point he's at now. And plenty of years.
With his appearance in the starting lineup against Fijian Drua in Round 8 this past weekend, the 32-year-old Wallaby marked 150 appearances in Super Rugby—104 of which came with a title rival, Queensland Reds, and the rest with the Canberra-based Brumbies.
His historic mark, one that places him in a select group of players in Super Rugby lore, still made him the butt of some jokes over the past week due to it being a longevity-based achievement.
"The boys have given me a bit of stick this week," Slipper said of his teammates' ribbing.
"But yeah, it's obviously a special week for me. … I think I only feel old because of how young the boys are coming through. A lot of them were born in the 2000s, so it's just another reminder of I guess I'm on the wrong side of 30."
As long as Slipper stays healthy or doesn't miss a match otherwise during the remainder of the Super Rugby Pacific season—one of which could result in a historic year for Brumbies—he should break into the top 10 all-time in appearances in 2022. WIth seven more games in the competition, he would pass Springboks great Adriaan Strauss for 10th on the all-time list.
Slipper is truly making his mark across both Brumbies and one of the world's top rugby competitions, and coach Dan McKellar is taking notice. He spoke highly leading up to the match against Drua about him being a welcome add-on to the roster since arriving from Reds in 2019.
"We've spoken about it a lot, haven't we, since Slippy arrived?" McKellar said, referring to Slipper by his good-hearted nickname.
"He's a highly-respected, much-loved teammate and player within the group. He's been a superb addition since Day 1 here … I can't speak highly enough of Slips. He's played a fair chunk of his career at the Reds and I know he's really proud of that, but he's equally as proud of what he's achieved here at the Brumbies."
🐴//🙏🏽 150 not out for James Slipper. #BrumbiesFamily #SuperRugbyPacific pic.twitter.com/eHJI3YnV4O

— Brumbies (@BrumbiesRugby) April 9, 2022
But now, following two seasons of no official Super Rugby champions due to COVID-19, Slipper will look to help lead Brumbies back to the ultimate prize after being a losing semifinalist in 2019—a Brumbies-held Super Rugby championship for the first time since 2004.
After all, he's already experienced in helping teams get there, but hasn't been healthy enough to taste glory in the moment himself.
As a hot-prospect 22-year-old with the Reds in 2011, Slipper was an integral part of Queensland's run to its first (and only) Super Rugby title. However, he suffered a high ankle sprain in the final match of the regular season against Chiefs, missing both the semifinal and final as Reds pulled off a historic triumph without him.
Flash forward over a decade later, and Brumbies look to be in the thick of the hunt for silverware. Brumbies, even after losing to Slipper's former team in Round 7, currently lead the Super Rugby Pacific table at 26 points, the highest-scoring club in the competition entering Round 8.
And Slipper still has played a key role as the muscular, powerful veteran that's cordial off the field—yet ravages players on it.
Brumbies supporters would likely be delighted with another long-awaited Super Rugby trophy, but there's a balancing act that needs to be performed by clubs trying to reach the top. The young upstarts built for the future make up a big part of that equation, yes—as do the elders.
Just like Slippy.
"Slips as a person, I think he just leaves it all on the field," Brumbies halfback Nic White, who filled in as captain against Drua, said about his teammate.
"He's an ultimate professional. In terms of the guy you want to look up to, Slips is it. And I can't think of a more committed guy and more deserving guy to get his 150."