2022 England vs Wales - Women's
Women's Six Nations Preview: Wales, England Showdown Awaits
Women's Six Nations Preview: Wales, England Showdown Awaits
Wales and England clash as France continues its campaign to challenge the Red Roses Six Nations title reign.
Apr 6, 2022
by Briar Napier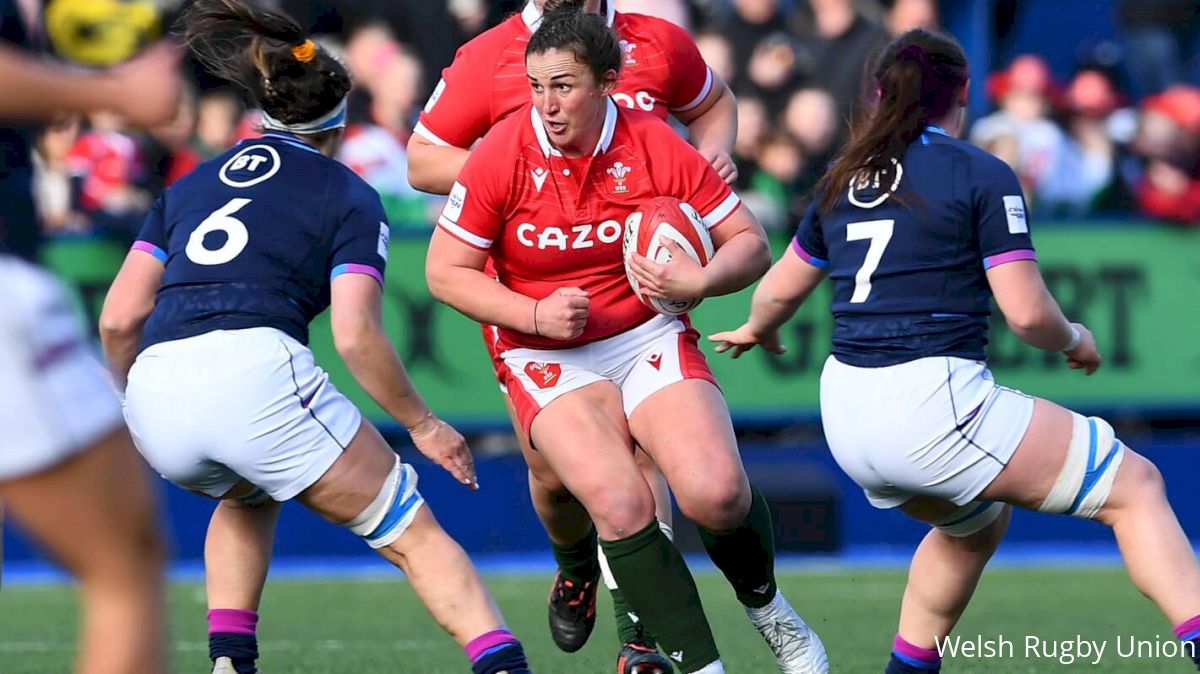 What's a better way to add a bit of spice to a matchweek than a rivalry dating back to before rugby's existence?
There are indeed clear front-runners in Women's Six Nations this season, but Home Nations clashes always seem to add a bit of extra flair and flame to an otherwise-normal fixture in the rugby world, raising the stakes and making a key performance of paramount importance.
And while old rivals bide their time, a lurking challenger to the longstanding reign of the world's top team awaits in the distance to strike. That highly-anticipated meeting will come in time, but for now, there's points on the table to be gained.
Here's what to expect ahead of Round 3 in the Women's Six Nations, as we look-in at all three fixtures scheduled for this weekend to be broadcast live on FloRugby.
NOTE: All match start times are listed in Eastern Time and are subject to change. All statistics are updated to the conclusion of Round 2.
Wales Vs. England
Why not start off Round 3 with a classic rivalry fixture? England have far and away been the premier side in Women's Six Nations, both throughout the competition's history (winning 17 of a possible 26 titles) and this year. They decimated Italy 74-0 in Round 2 thanks to 12 tries as the Red Roses earned their 20th consecutive win in all competitions.
Wing Lydia Thompson notched a hat trick in Parma—one week after teammate Marlie Packer accomplished the feat against Home Nations rival Scotland. Coach Simon Middleton's side now holds a ridiculous plus-126 point differential as it holds the top spot in the Six Nations table in a three-way tie for first at 10 points.
One of those squads is Wales, which needed a second-half comeback in Round 2 to beat Scotland punctuated by a Ffion Lewis try five minutes from time to stay unbeaten in this year's competition. Keeping that winning form going against England, which dismantled that same Scotland side 57-5 in Round 1, is a much taller order. Nonetheless, it's still another test against a Home Nation that the Red Roses need to pass—and one that could prove doubly important toward the English gaining their fourth consecutive Women's Six Nations title.
Scotland Vs. France
The French are the last team to date to beat England in a Women's Six Nations match, performing the feat in 2018—the same year coach Annick Hayraud's squad also won the tournament (and the last time England didn't).
As likely the only serious challenger to the English reign (that titanic matchup comes in Round 5) the French will first need to dispatch a different British nation in Scotland to keep pace. France has been dominant through two matchweeks, as well (just not at the pace of the English), as back-to-back routs of Italy (39-6) and Ireland (40-5) to start the competition have kept France clear of any setbacks thus far.
Having the competition's leading scorer, Caroline Drouin (18 points), helps matters, as well. Scotland looked more than competitive against the Welsh as it won the territory percentage battle 72-28 and got a double of tries from Rhona Lloyd. However, the French are highly-favored in this fixture and are likely to remain that way barring some unforeseen circumstances, leaving Scotland's first win of this year's Women's Six Nations likely to come at another time.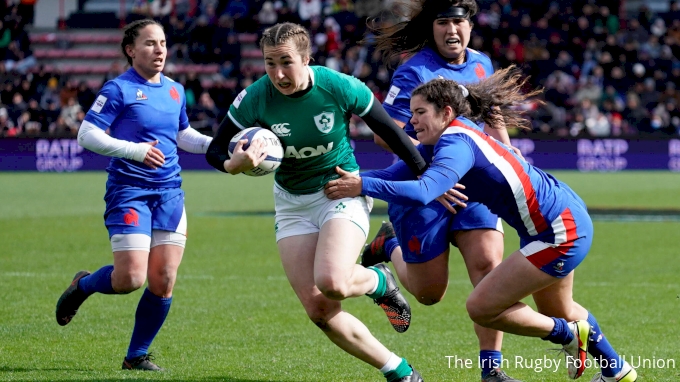 Ireland Vs. Italy
The good news for Italy is that the worst has likely passed. With matches against England and France already out of the way, the Italians can begin to look forward and see what they can salvage out of the tournament after scoring no tries and just six total points over their first two matches.
Ireland should make for a bit of a more competitive match, but the Irish are looking for their own things to cheer about after they too were dismantled by the French. Additionally, they were on the wrong side of a second-half comeback courtesy of Wales—a Welsh specialty after they repeated the feat against Scotland in near-identical fashion.
Nonetheless, this still has the danger of being a Wooden Spoon battle rather than a noticeable sign of life for each team, with both trying to avoid the dubious honor for the first time since 2004 and 2017 for Ireland and Italy, respectively. Ireland on the surface looks to have a bit more bite in its attack, with three different players scoring tries in the narrow defeat to Wales.