USA Rugby
USA Women's Rugby Announces National U23 All-Star Competition June 2022
USA Women's Rugby Announces National U23 All-Star Competition June 2022
USA Rugby today announces an 8-team national women's U23 competition to be held annually.
Dec 21, 2021
by FloRugby Staff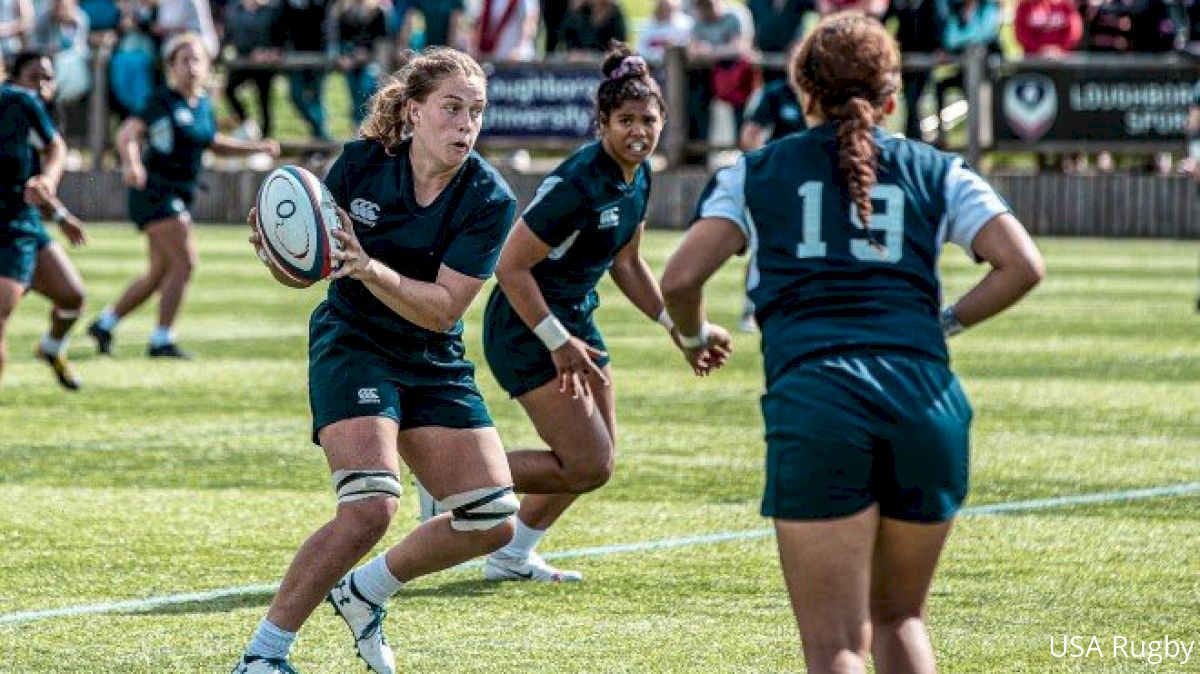 GLENDALE, CO. (December 21, 2021) - USA Rugby today announces an 8-team national women's U23 competition to be held annually, in an effort to increase talent identification and development for athletes across both 15s and 7s. The first iteration of the event will be held in June of 2022 across two weekends with Divisional Playoffs from June 11-12 and Semifinals and Finals from June 25-26. Event locations will be confirmed closer to date.
The eight competition slots will be filled through an application process.
Teams will be chosen to represent the following regions:
Atlantic North - Maine, New Hampshire, Vermont, Massachusetts, New York, Rhode Island, Connecticut

Mid-Atlantic - Delaware, Maryland, Virginia, District of Columbia, New Jersey, Pennsylvania, West Virginia

South - North Carolina, South Carolina, Georgia, Florida, Alabama, Kentucky Tennessee

Central South - Texas, Kansas, Missouri, Arkansas, Oklahoma, Louisiana

Midwest - Ohio, Michigan, Indiana, Kentucky, Illinois, Iowa, Wisconsin, Minnesota, North Dakota

Rocky Mountain/Great Plains - Colorado, Utah, Wyoming, Idaho, Montana, South Dakota, Nebraska

Pacific North - Northern California, Oregon, Washington, Nevada (excluding Las Vegas)

Pacific South - Southern California, Arizona, New Mexico, Nevada (Las Vegas)
With teams representing the width and breadth of the country, the National U23 Tournament will make a significant impact on late-maturing athletes who are highly-skilled and did not have a previous touchpoint to enter pathways programs. As consistent and annual competitive playing opportunities are limited for this age group, the event will support the player life-cycle with the goal of improving retention and giving national team programs a wider pool to recruit talent.
Teams should apply for inclusion by January 30, 2022, criteria can be viewed here.
Those selected will be announced in February, after which USA Rugby will provide virtual development opportunities for staff and additional support as budgets allow.
CLICK HERE FOR TEAM APPLICATION FORM »
CLICK HERE FOR TOURNAMENT INFORMATION »
USA Women's U23 Head Coach Katie Dowty said:
"We are very excited to launch a re-envisioned National U23 All-Star Competition. Our age grade players need more rugby exposure and development than we can provide at one-off assemblies. This competition enlists the USA Rugby community in identifying up-and-coming talent and providing the regional development opportunities those athletes need. We know there are National Development Academies, WPL Teams, MLR Academies and Regional All-Star programs who can provide quality training environments and put together very competitive teams for this U23 competition. Current U23s players will be the leaders on our WNT by the 2029 World Cup and this is a perfect opportunity to invest in them now."
USA Women's XVs National Team Head Coach Rob Cain said:
"This is an exciting and important opportunity for both the players and pathways in 2022. As a women's national team staff, these games present a great window to identify and reconfirm both the talent that we are looking for and the potential we see in them as individuals. This age group has a great deal of potential and is one that we need to develop and give consistent opportunities and time to perform. I can't wait to see the matches unfold."
Key dates
January 30 - Application process closes

February - Teams announced

February-May - Virtual development for coaches

June 11-12 - Division Playoffs

June 25-26 - Semis and Final