2021 Canada vs USA
USA Drops First Test Against Canada
USA Drops First Test Against Canada
The USA Men's XVs National Team today suffered its first loss to Canada since 2013, 34-21.
Sep 5, 2021
by FloRugby Staff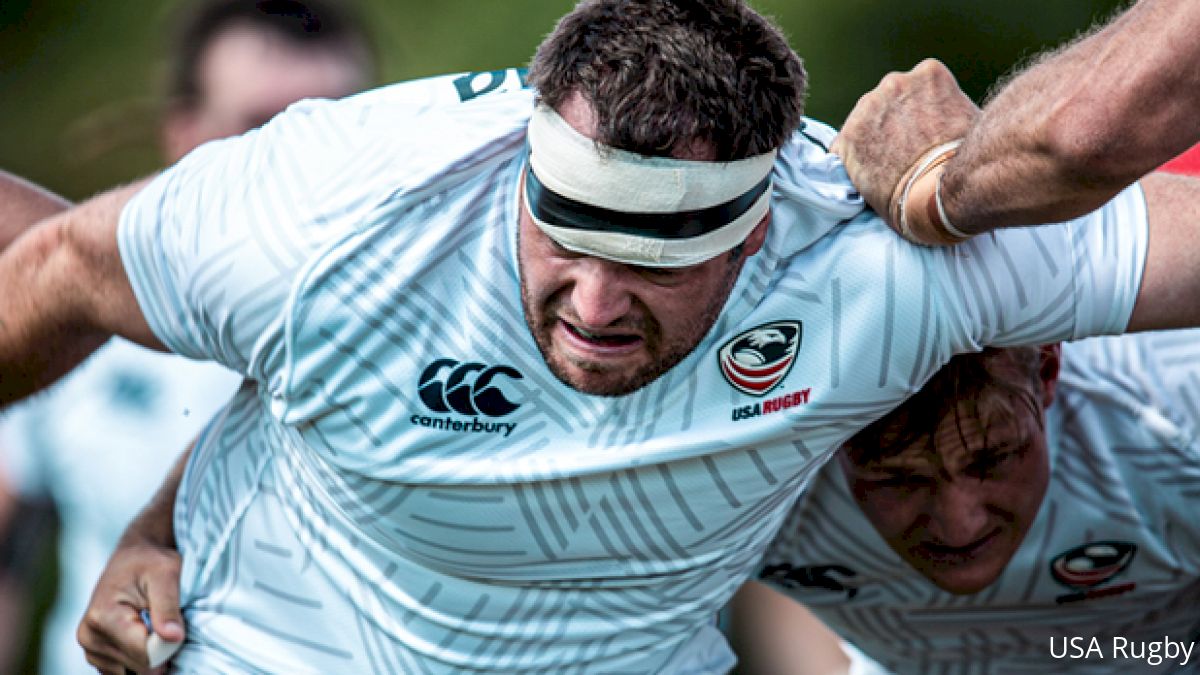 The USA Men's XVs National Team today suffered its first loss to Canada since 2013, 34-21.
In Match One of the opening round for Rugby World Cup Qualification, the United States made silly, significant and uncharacteristic errors which allowed the Canadians to stay one step ahead at nearly every outset. Canada did the simple things right -- ball handling, management of space, precision at the breakdown and physicality in defense -- and it all made the difference despite two yellow cards that forced them to play down a man nearly the whole first half.
Where the U.S. struggled to find a rhythm, Canada grew more confident every minute, winning against a backdrop of boisterous supporters at Swilers Rugby Club in Newfoundland.
Watch the full archive of the match between USA and Canada: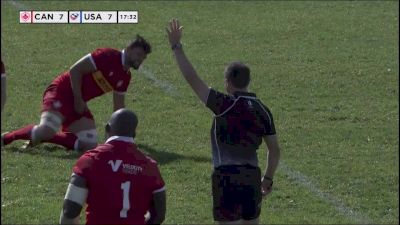 Unlock this video, live events, and more with a subscription!
Get Started
Already a subscriber? Log In
Head Coach Gary Gold said
"Pretty much at a loss for words. Completely and totally unacceptable performance. Very disappointing considering we had a very good start. We were dominant, at the set piece against these guys and ultimately we were the masters of our own destiny. This was 100% our own doing. We had an opportunity to close a team like Canada out with a strong set piece. Our scrum went well in the beginning, our maul went well in the beginning and we didn't capitalize on it.
"If we'd converted even two or three more of those before half time, the picture would have been completely different. Obviously, the concussion for Cam hurt us and a couple of changes that had to be made is obviously not ideal, but it's the same for both teams so there are no excuses.
"The challenge has been laid. We knew that this was going to be a very good Canadian team and they came out and proved it. Just really disappointing all around and we've got our work cut out for us. We have to step up to the plate next week if we want to be serious about qualifying for Rugby World Cup."
First Half
Canada started poorly with an error on the kickoff and two yellow cards in the first 30 minutes — the first gave the Eagles a penalty try and an early lead, though Canada quickly tied it up on the next drive. The United States committed error upon error through the first half, allowing their rivals to keep the match in control, despite playing down a man.
It wasn't the performance most American fans are used to.
Errors compounded -- so did windy conditions -- allowing Canada to build on their try with two kick attempts: one successful; one unsuccessful. The United States struggled to get anything going amidst high tackles, penalties at the breakdown, poor lineout execution and simply not enough speed or physicality on defense. The match had a strange energy, to say the least, and Canada outmaneuvered the USA simply because they were patient, not perfect, but still more effective with their opportunities.
The U.S. had a 14-10 lead towards the end of the half, thanks to a lineout finally paying off with a try by Jamason Fa'anana-Schultz. Even with a break and new energy, the lead felt shaky.
Second Half
As finishers came on, with fresh legs from AJ MacGinty and a new front row, spectators could reasonably expect a shift in gear. Instead, the second half offered more of the same while Canada continued to pick up steam.
The opposition scored early, bullying their way over the line to take the lead; and from there, a number of stoppages put the game into a strange place. Both teams fought for an edge in attack but neither were able to make a strong, promising run to tip the scales completely in their favor. It was still anyone's game.
An intense, defensive effort by the United States put Canada on their toes at the goal line, but the other side still managed to score. Now with an even bigger lead, the opposition grew more confident and excited as the USA continued to struggle.
Errors would give Canada another penalty goal, after which a powerful team defense rocked Eagle David Ainu'u to his heels where Canada's winger captured the ball and sprinted up the pitch to put the USA 20 points behind.
At the end, a try by Christian Dyer was stripped away due to an offsides penalty but the Eagles finally managed to score in the 82nd minute thanks to Tavite Lopeti who debuted from the bench.
Next Week
The Eagles now have 13 points to make up when they host Canada on Saturday, Sept 11 at Infinity Park in Glendale, CO. Whichever team claims the higher aggregate score will be crowned North America 1 and play Uruguay in the next stage of World Cup qualification.
Should the Eagles fail to win with a high enough margin, they'll play Chile in what will be a longer road to qualification, continuing through 2022.
Tickets to see the USA face Canada are on sale now at usarug.by/RWCQ. Fans can also get seats for the following match, on Oct 2 at Infinity Park, where the Eagles will play either Uruguay or Chile depending on the outcome of the Canada series.