2021 Tonga vs New Zealand All Blacks
8 Facts You Never Knew About All Blacks Rugby
8 Facts You Never Knew About All Blacks Rugby
We've got 8 facts you may or may not have known about the All Blacks.
Jun 30, 2021
by Alex Rees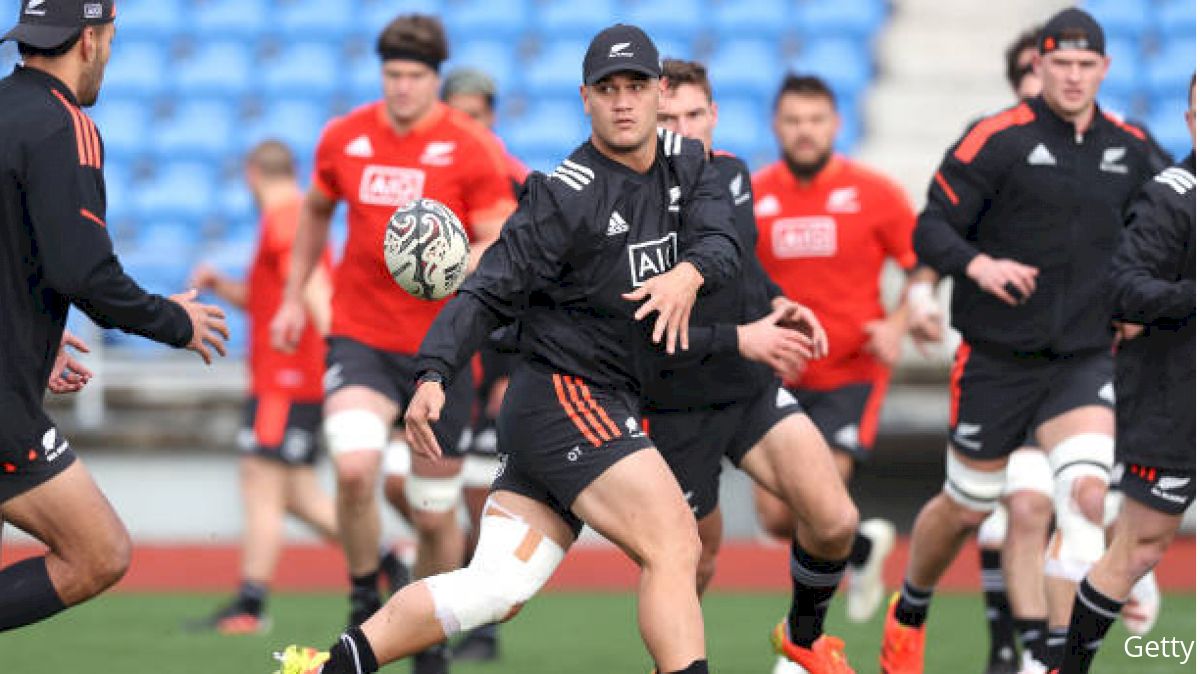 Outside of the most rabid Springboks supporters (ok, that could be all of them), most any rugby fan would point to the New Zealand All Blacks as the dominant force in world rugby since the game went international. They have a winning record against every other rugby playing country, and after winning over 76% of their nearly 600 games, are widely considered the gold standard of sporting excellence. So what else is there to know about the men behind the Silver Fern? Well, plenty. And we've got 8 facts you may or may not have known about the All Blacks.
Watch Samoa vs Maori AB Live!
12AM ET | July 3
Watch Tonga vs New Zealand All Blacks Live!
3AM ET | July 3
1. The Kiwis discover rugby
The game was introduced to New Zealand in 1870 by one Charles Monro, who was born in Aotearoa " the Land of the Long White Cloud", but studied at a college in North West London, found rugby, and figured his countrymen might take to it. Did they ever!
2. Honey, I'm off to play; gonna be back in five months!
The All Blacks as we know them today first appeared in a 35(!) match tour of England, Wales, Scotland, Ireland, France and California. They played their first game on Sept 16th 1905, and their last on Feb 13th 1906, winning 34 and dropping just one game (a 3-0 shootout to Wales). Now think about explaining to your significant other "I'm off on tour, I'll be back in 5 months time. I'll write you".
3. Did the All Blacks contribute to the end of Apartheid?
In arguably the biggest rivalry in world rugby, the All Blacks hold a 59-36 edge over the Springboks of South Africa, with a further 4 games tied. The two teams tied both of their first two Test match series, in 1921 and 1928, and it remains a fierce conflict to this day. The tours of one country to the other during the 60s, 70s and 80s were always controversial, due to the Apartheid policies of South African governments of the time, even resulting in 29 countries boycotting the 1976 Montreal Olympics to protest an All Blacks tour of South Africa. It wouldn't be an exaggeration to say that the resultant demonstrations, particularly in New Zealand, contributed to the end of Apartheid, and set the tone for international sport to play the much greater role in politics we see today.
4. 2016 was a first for New Zealand rugby
On an Olympic note, Rugby was a medal sport at the 1900, 1908, 1920 and 1924 Games, the last two famously won by the USA, but none of the medals went to the already dominant All Blacks. What gives? As it turns out, there were no more than 3 countries competing in any of the Olympic Rugby tournaments, and New Zealand never entered a team.
Watch Samoa vs Maori AB Live!
12AM ET | July 3
Watch Tonga vs New Zealand All Blacks Live!
3AM ET | July 3
5. The Kiwis spearheaded the shift from amateur to pro
The New Zealand Rugby Union (NZRU) was instrumental in the transition of Rugby Union to an officially professional sport. In 1996, the governing bodies in New Zealand, Australia and South Africa formed SANZAR to take advantage of a AU$550mill offer from Rupert Murdochs News Corp, for the TV rights to the annual TriNations Championship, and the new Super 12 franchise tournament in those countries for the next 10 years. The huge influx of cash, and the threat of rival breakaway professional rugby competitions made it inevitable that Rugby Union would allow players to be paid, ushering in the modern era.
6. The All Blacks are almost exclusively homegrown
The All Blacks are often accused of plundering Pacific Island nations of their best players to create a powerful New Zealand squad. But how many of the All Blacks are actually from elsewhere? Less than you might think. Of the 31 man squad for the 2019 World Cup, only 4 were born outside of New Zealand - two from Tonga, and one each from Fiji and Samoa. The only countries with less foreign born players were South Africa with one and Argentina with none at all.
7. No Dickheads!
The All Blacks adhere to a strict policy of "no dickheads" - that is, no divas, nobody is bigger than the team, and the most important thing is to have a common culture and goal. It comes from the Maori principle of "Whanau" and while I profess no knowledge of Maori culture, I can see that it works! For more on this "team policy" check out where it came from here!
8. What's in a name?
Sports teams have been granted names based on a number of things. From the NFL's Chargers of LA to the NHL's Carolina Hurricanes, the names and mascots that teams sport as the take the field have come from all over. But none (at least in our opinion) comes with more power than the All Blacks who come to the field drenched in their all black uniforms which inspired the name many, many years ago. And since being donned with the name just once, it's stuck with them for life. Check out more insight on where the name came from right here!