2020 England vs Georgia
Autumn Nations Cup Notebook #1: Blowouts, Comebacks, & Cancellations
Autumn Nations Cup Notebook #1: Blowouts, Comebacks, & Cancellations
The first weekend of the 2020 Autumn Nations Cup went mostly how we thought. The favorites won and the action was exciting.
Nov 16, 2020
by Alex Rees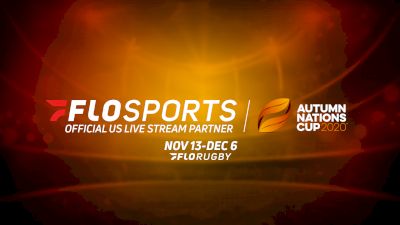 The first weekend of the 2020 Autumn Nations Cup went mostly how we thought. The favorites won and the action was exciting.
What did throw a wrench into the equation, however, was the news on Friday that four more Fijian players had tested positive for Coronavirus, taking their tally up to ten over the past few weeks. As such, arguably the most anticipated match of the weekend between France and Fiji was cancelled.
Everything You Need To Know About Autumn Nations Cup
Looking back on Round 1, we review the results, the top performers, the key storylines, and the pertinent questions moving forward:
Results
Ireland 32-9 Wales – What a hapless effort from Wales. Dominated in all facets of the game, it's looking less and less likely the Welsh will turn around their bad fortunes any time soon. Friday's debacle makes it six straight losses for Wayne Pivac's men. On the other hand, Ireland will have plenty of confidence moving into next weekend's match with England.
England 40-0 Georgia – A strong opening outing from Eddie Jones' men, who literally mauled the Georgians to pieces. England likely could have put more points on the board, but Eddie being Eddie likely didn't want to show his hand this early in the tournament. Georgia played hard and determined, but lacked the overall skill level to ever threaten the English.
Italy 17-28 Scotland – A few years ago, you may have expected this to be one of those games Scotland loses. Playing poorly and blowing chances for a little over an hour, the Scots seemed poised to suffer their first defeat in five matches. But their forward pack stepped up in a major way to close out the game and notch two converted tries to come back and win. Italy looked strong for an hour but just fell off in the final quarter, something they need to sort out the rest of the competition.
France 0-0 Fiji – Sadly, the most promising matchup of the weekend never materialized, as Covid-19 complications posed too big a risk.
Top Performers
James Lowe | Ireland – How about a try on debut! That's exactly how James Lowe got his Ireland career underway on Friday, scoring a powerful try on the final play of the game to cap off a great team performance. In addition to his try, Lowe added a few offloads and ran the ball hard all day to make a profound impact for his new team.
Jamie George | England – Jamie George probably won't have many more of these in his career: a hat trick. George was pinpoint with his lineout throws near the Georgian try line, and the hooker was rewarded with three tries at the back of the England maul. You have to give the big fella some love for a day like that!
Duhan Van de Merwe | Scotland – Scotland's newest member is a type of player you rarely see in the north of Britain. The South African-turned-Scotsman is one of the biggest, fastest wingers in the world and it was his impact that brought Scotland to life against Italy on Saturday. His beautiful cutting line towards the end of the first half saw him knife through the Italian defense at high speed to put Scotland on the board and breathe some life into a team missing Finn Russell and Adam Hastings.
Key Storylines
Sexton, Henshaw Injured – Ireland was dealt a huge blow on Monday with the news that both fly-half Johnny Sexton and center Robbie Henshaw will be out with injury this week against England. Ireland is already without outside center Garry Ringrose, but still have Bundee Aki and Chris Farrell in reserve to fill the gaps. At fly-half, one of Billy Burns or Ross Byrne will take the reins from Sexton this week.
Six Straight For Wales – The hideous loss to Ireland over the weekend means Wales has lost six consecutive matches dating back to February. They will have a chance to right the ship this weekend against Georgia, but at this stage it isn't even a given they'll win.
Five Straight For Scotland – On the flip side, the Scots are seeing pretty good days at the moment. Saturday's comeback win over Italy was the fifth consecutive win for Gregor Townsend's men, who showed a resolve to come back and win that we haven't seen enough of over the years. The showdown with France will be a huge measuring stick for Scotland and its revamped confidence.
Questions?
How Short Is Pivac's Leash? – How much longer does Wales coach Wayne Pivac have left in charge? At 1-5 since taking over for Warren Gatland, Pivac was firmly on the hot seat before Saturday's 23-point loss to Ireland dropped him to 1-6. If Wales doesn't win at least two more games in the Autumn Nations Cup, there is a decent chance the WRU attempts to terminate Pivac's contract before his time is up.
Will Fiji Get To Play? – Coronavirus has hit the Fiji camp hard and is putting the Fijians' entire tournament in jeopardy. Some could point to the shambolic behaviors of a group of English Barbarians players a month ago as the cause of the spread. To get ready for the Autumn Nations Cup, a number of Fijians committed to playing for the Barbarians against England in an October warm up match. Sadly, fellow Barbarians like Chris Robshaw, Richard Wigglesworth, Jackson Wray, and a few others left the hotel bubble and potentially exposed the wider group to Covid-19. Who knows if this is related to the spread within the Fiji camp, but if it is that would be a huge shame for a nation getting a real chance to play at the tier-1 level.
Will France Be Undercooked? – France missed out on a Round 1 matchup with Fiji, meaning they'll head into the Scotland test this weekend after a three-week break. Does this mean they could come into the game on Sunday a little rusty? The answer is likely no. France looked in fine form against Wales on October 24th, and even better vs Ireland on October 31st. The French should go well against Scotland this time around as they seek revenge for their one loss of 2020.