2020 Ireland vs Wales
Top 5 Can't-Miss Games To Watch At Autumn Nations Cub
Top 5 Can't-Miss Games To Watch At Autumn Nations Cub
We've compiled a list of the top five games you do not want to miss in the inaugural Autumn Nations Cup.
Nov 11, 2020
by Alex Rees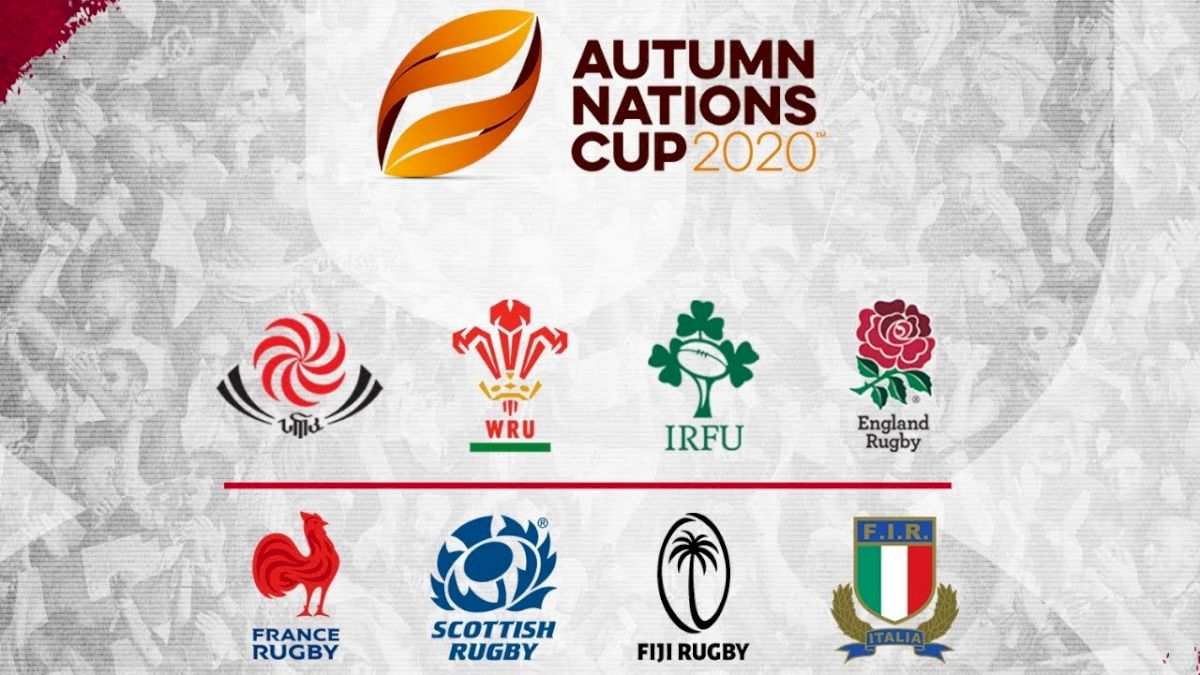 The Autumn Nations Cup gets underway this Friday, beginning a slate of 16 mouthwatering matchups between the Six Nations, Fiji, and Georgia.
Watch Autumn Nations Cup LIVE & On-Demand on FloRugby!
At tournament's end, one team will emerge victorious and lay a claim as the best team in the north heading into 2021. Before then, however, there proves to be many twists and turns as eight of the world's top 14 sides endure a slugfest to get to the championship game.
We've compiled a list of the top five games you do not want to miss in the inaugural Autumn Nations Cup:
5. France vs Fiji
The last time the Flying Fijians played Les Bleus, fly high they did. Fiji's 21-17 victory stunned the French and left them looking at some major changes moving forward.
Watch France vs Fiji on FloRugby!
France has certainly made those changes, employing a new coach and an almost entirely different roster since that day. In 2020 we're seeing a revitalized French team full of flair and full of excitement.
This rematch should provide us with enough fireworks for a 4th of July parade, as these two run & gun units get their ANC started.
4. Scotland vs France
France's lone defeat so far in 2020 came at the hands of the Scottish, falling 28-17 at BT Murrayfield in March. An early injury to playmaker Romain Ntamack and a silly red card in the first half took the French off their game, and they'll be delighted to be back at full strength in this rematch.
Watch Scotland vs France on FloRugby!
Scotland, meanwhile, brings to the ANC some great news and some terrible news. The great news is that they've now won four games in a row, including wins over France and Wales. The terrible news, however, is that both star fly-halves Finn Russell and Adam Hastings picked up injuries a week ago which will rule them out of the competition altogether.
The winner of this one should have a clear path to the final in four weeks' time.
3. England vs Ireland
Ever since Ireland's St. Patrick's Day, Grand Slam-sealing victory over the English at Twickenham in 2018, the men from the Emerald Isle have found the sledding against England to be brutally tough.
Watch England vs Ireland on FloRugby!
In their three bouts since the 2018 encounter, England has won by respective scorelines of 32-20, 57-15, and 24-12. With an awful lot riding on this game as far as the standings in Pool A, Ireland must have a bounce back performance against a side that's had its number.
Both teams will still have to get through a tough Wales side to make it to the championship game, but the winner of this matchup should be the favorite to take Pool A.
2. Wales vs England
How the tables have turned for Wales in 2020. One year after a record-setting 14 straight wins, a Six Nations Grand Slam, and a trip to the World Cup semi-final, Wales is on a five-game losing streak, finished 5th in the Six Nations, and could see its worst calendar year in more than a decade.
Watch Wales vs England on FloRugby!
The upshot for the Welsh is they still have a prime opportunity to turn things around and leave 2020 with some hardware. England, meanwhile, would love nothing more than to add another trophy to the cabinet this year and put the 2019 World Cup final demons to rest.
The last time these two teams squared off, England walked away with a thrilling 33-30 win. If the weather holds up for this one, there should be plenty of scoring once again in the rematch.
1. Championship Match
Aside from the Rugby World Cup, there is no tier-1 international rugby competition that stages a championship game; all tournaments are a round-robin crowning the team at the top of the final standings as winners. This year, though, the Autumn Nations Cup will provide a true championship game, pitting two splendid sides together in a winner-take-all matchup.
Watch Autumn Nations Cup LIVE & On-Demand on FloRugby!
Title bouts are always special; there's something different in the air whenever everything's on the line. Many of the greatest moments in sporting history have come in championship performances, and who's to say another one won't emerge this December when the first ever Autumn Nations Cup crowns its first ever champion?
Don't forget you can tune into the entire slate of Autumn Nations Cup games from November 13th – December 6th all on FloRugby!