Rees' Pieces Vol. 6: Is There Too Much Emphasis On Test Rugby?
Rees' Pieces Vol. 6: Is There Too Much Emphasis On Test Rugby?
Test match rugby is awesome, but are we placing too much attention on just the international level?
Jun 29, 2020
by Alex Rees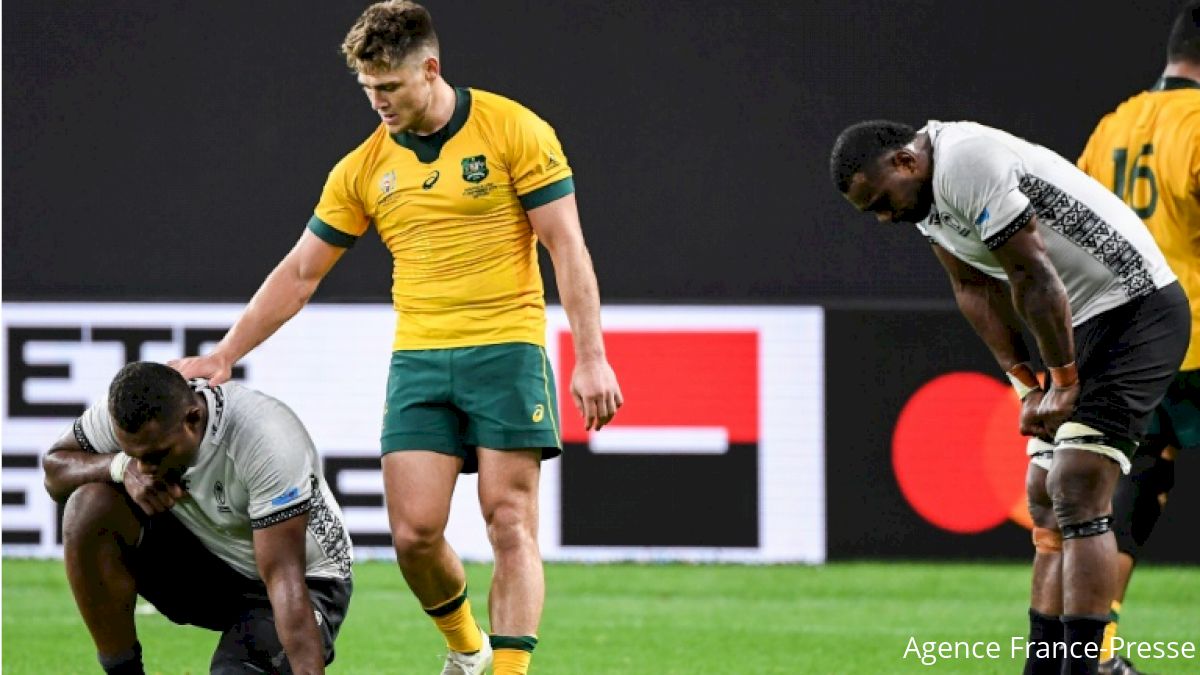 My name is Alex Rees and I am introducing a new FloRugby column titled "Rees' Pieces". I currently play rugby in Austin, Texas for the Austin Huns and the Austin Gilgronis, as well as write and create content for FloSports.
Special thanks to my dad Jonty Rees for assisting on this edition of Rees' Pieces.
These are strange days. It feels like we're on the cusp of major structural changes in many institutions -- social, political, medical, environmental. You name it, change is in the air. We're talking rugby here though, and our wonderful sport is certainly going through a lot of self analysis. In the short 25 years since Rugby Union turned professional, we've seen massive changes in the standard and style of play, the physical demands on players, and equally huge upheaval in the traditional landscape of club, regional and national team hierarchies. Chatting with my dad and my brother about some of these changes, we got to wondering whether there is too much focus placed on international rugby and not enough on the club game.
Senior Club Rugby Is Declining
One of the most often repeated criticisms of the current game is the decline of club rugby. My dad's old club in South London, the Old Whitgiftians RFC, used to field four sides every Saturday, five on some, but now can't fill 23 man rosters for two teams. The standard of the First XV is still very good, but what happened to all the other players? Sure, there is more competition for our attention nowadays, but a 50% drop in playing membership suggests there's something else going on.
Like many things, rugby is losing its center. The top -- international rugby -- is healthy with big TV contracts and packed stadiums at last year's World Cup. At grass roots level many clubs are instituting youth mini rugby with great success, and in countries like the US, high school and college rugby is thriving. But across the club scene, attendances are off, playing membership is down, pro outfits are warning of impending financial disaster, and fans are losing interest. I would suggest that this is at least partly a result of too much focus on international rugby. There's no doubt that the international game pays the bills, but how many eggs can we squeeze out of that golden goose before it croaks?
International Rugby Players Now Play Alot
In 1970, England played four games, all in the then Five Nations tournament, two of them at Twickenham. In the last non-World Cup year, 2018, England played 13 games, seven at Twickers. All-time Wales and British & Irish Lions great Gareth Edwards played 53 times for Wales, and another 10 for the Lions, from 1967 to 1978. Richie McCaw, a giant of New Zealand Rugby from 2003-2015, recently retired with 148 Test caps. So there's a lot more International Test rugby, and it generates a lot of money for the national governing bodies, but is that good for the game? Have those governing bodies, along with World Rugby, monetized the goodwill built up over decades?
There Are Tough Restrictions On Playing Overseas
It's well-documented that a number of countries put rules in place that prohibit players from representing their country if they play their club rugby outside of their home nation. New Zealand, Ireland, Wales, England, France, and Australia all have strict guidelines in place pertaining to this issue. The theory is that it keeps the best players anchored to their own countries, so that domestic professional leagues all over the world can be balanced and the top players won't all just follow the money. However, given that the top international teams are playing 12+ games every season, and taking away those top players from their clubs, are the stay at home rules really designed to help the domestic game, or just a way to ensure players are available for international duty?
Furthermore, what is really wrong with players going overseas? Why does a player have to choose between representing their country and supporting themselves and their families? In soccer, nearly every single one of the top players in the world, whether from South America, Eastern Europe, North America, anywhere, plays in one of the big five leagues in Europe: The Premier League (England/Wales), La Liga (Spain), Ligue 1 (France), the Bundesliga (Germany), and the Italian Serie A (Italy). They still go on to play for their countries with the same amount of pride and passion that rugby players do, but they also get the chance to earn some really good money doing it.
If all these players were allowed to play overseas, we'd be able to see the best of the best playing with and against each other on a more consistent basis. Personally I would love to see a game with Beauden Barrett playing alongside Manu Tuilagi and Jonathan Davies, facing off against Owen Farrell, Anton Leinert-Brown, and Semi Radradra. If you look at some of the best sporting leagues in the world, like the NBA, the MLB, and the Champions League, they are all full of international stars from all different parts of the world. It makes the product much better and more flavorful.
Who's Benefitting From Keeping Players Homebound?
The beneficiaries of these rules are supposed to be the local fans who want their heroes to stay homebound. However, in many of these same countries where players are forced to stay home in order to play test rugby, the unions have arbitrarily created professional teams which combine old rival clubs together. The result, specifically in Wales, New Zealand, and Australia, has been poor fan attendance at these professional games. And where do the players go when they leave their countries to cash in? Largely to England and France, home to the two most financially successful domestic leagues, both run independently of their national governing bodies, and consisting of long established club sides with loyal fan bases.
The clubs in England's Premiership and France's Top 14 have agreements in place to release players for international duty, but those players are contracted to the clubs, not under central contracts with the national governing body, as they are in New Zealand, Australia, Wales, or Ireland. Can anyone honestly say that a lifelong Neath or Taranaki fan is better served by the new model, where they are now supposed to cheer for the Ospreys or Chiefs? What the new model does a great job of is supporting the national team - the cash cow of the WRU or NZR. It looks like everything in the countries without strong independent club leagues is designed to support the national team, but is that killing domestic rugby and alienating fans? More and more international games, greater demands on the top players, and the destruction of traditional club rivalries can't be helping.
Test Rugby Is Great, But Local Sides Are The Heart & Soul
Club rugby is the heart and soul of the game. What rugby fan in Llanelli or Munster doesn't wax lyrical over their team beating the touring All Blacks? Those are the memories that resonate, not that time the Scarlets beat the Glasgow Warriors in the Pro14, or even the decider of the Rugby Championship back in 2016.
This is not to say that international rugby isn't awesome, because it is. The Six Nations and the Rugby Championship are two amazing events which bring in great crowds and offer great entertainment, not to mention huge TV contracts and sponsorships.
These annual competitions are fun and steeped in tradition and will likely forever be a part of the rugby fabric. But do we really need the Southern Hemisphere teams visiting the Northern powers for the Autumn Internationals, or the off season tours of half baked Northern teams to the South every summer? The World Cup is a fantastic event, but I feel it is losing a bit of steam because of the frequency with which the top international teams play each other. In a way it loses some of its novelty when the same teams are playing one another two and three times a year, rather than just every four years. In the meantime, World Rugby is pushing the idea of an annual Nations League tournament. Is there really a demand for that, or is it an attempt to pull power and revenue from the established tournaments? The players made their opinion clear, and it was not to ask for more international games.
At the end of the day, would we all be better off with stronger domestic leagues featuring traditional club sides, and fewer international games?