The 5 Best Women's Rugby Shorts
The 5 Best Women's Rugby Shorts
These are the five best women's rugby shorts out there on the market.
Jun 4, 2020
by Alex Rees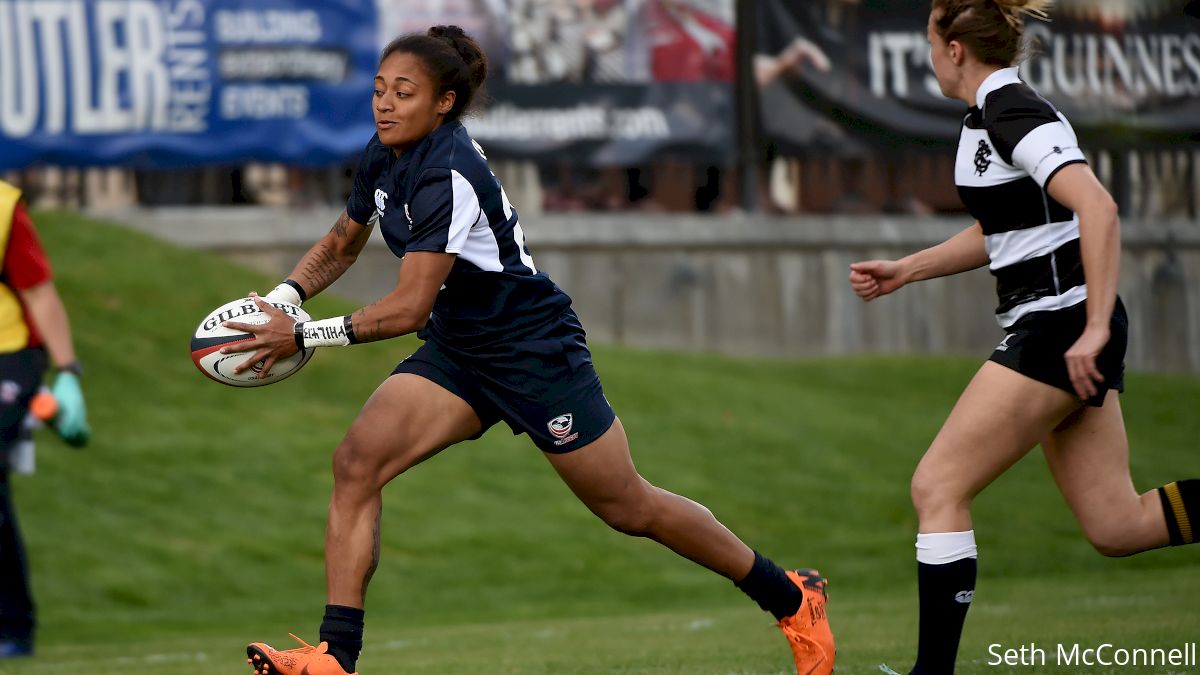 Having a comfortable pair of rugby shorts can greatly impact one's performance during training and games. When choosing shorts, you want to take into consideration the fit and the durability, especially if you're going to be in the scrum. The last thing you would want is for your shorts to rip during a scrum because the fabric was not durable enough. In addition to the durability, you want to make sure the shorts are breathable and comfortable for tackling, running, and potentially kicking. If you're in the market for a new pair of shorts, here are five different types of shorts that you can check out:
1.) Gilbert Kiwi Pro Rugby Short
Gilbert, a well-known rugby brand, has created a wide range of options when it comes to rugby apparel. The Gilbert Kiwi Pro Rugby Shorts are our top pick because of their durability and sizing options. Made with 100% cotton, these shorts will last you for dozens of rugby seasons, and they come with an elastic drawstring, so you can tighten the waistband to your liking. The shorts come in sizes 3X-Small - 6X Large, and have two pockets to store your mouthguard during stoppages. These shorts are a great staple in any rugby player's wardrobe and can be purchased at most every athletic store that sells rugby gear.
2.) Canterbury Advantage Performance Rugby Shorts
Canterbury is another reliable rugby apparel company that is widely available. These shorts are made with 100% spandex and polyester twill to make them both durable and stretchy so that the athlete can feel comfortable while playing. These shorts contain one pocket in the inner lining to hold the player's mouthguard. These shorts, though, come in a bit more limited range of sizes, X-Small - 3X Large, as compared to the Gilbert Kiwi Pro.
3.) BLK T2 Rugby Shorts
These shorts are another great option for women looking for durable yet breathable shorts. They are made from evaporex mesh, which lends to great breathability while playing. These also have a drawstring waist to tailor the fit to each individual. One additional feature about the BLK T2 shorts is that they have Chamois leather side panels to absorb moisture, which is perfect for lifters and jumpers in lineouts.
4.) Gilbert Ladies Saracen Match Shorts
Once again from Gilbert, these shorts are lighter weight, which translates to better breathability, which is perfect for those hot summer matches. These shorts also have reinforced seams, for great durability during matches and training sessions. They are made of 100% polyester twill and come in sizes 6-18, which is translatable to X-Small to 6X-Large. They also come in a variety of colors, to ensure that you have the right color shorts for your specific club uniform colors.
5.) BLK TEK V Rugby Shorts
Another style from BLK, these shorts are also made with durable Polyester Twill and have an elasticated waist drawstring to tailor the fit to each player. While they do not contain pockets, these shorts, the seams are reinforced for optimal durability while training and competing. These shorts also come in a variety of colors and sizes.
Rugby shorts are a key component of any player's training and match wardrobe, and having a pair that is comfortable and durable can help one's performance on the pitch. These are just a handful of available options for players.