Rugby vs Soccer: Former SEC Soccer Player Compares The Two
Rugby vs Soccer: Former SEC Soccer Player Compares The Two
Alex conducts a Q&A with former Youth National Team and University of Kentucky soccer player Sophie Babo about her transition to rugby.
Jun 4, 2020
by Alex Rees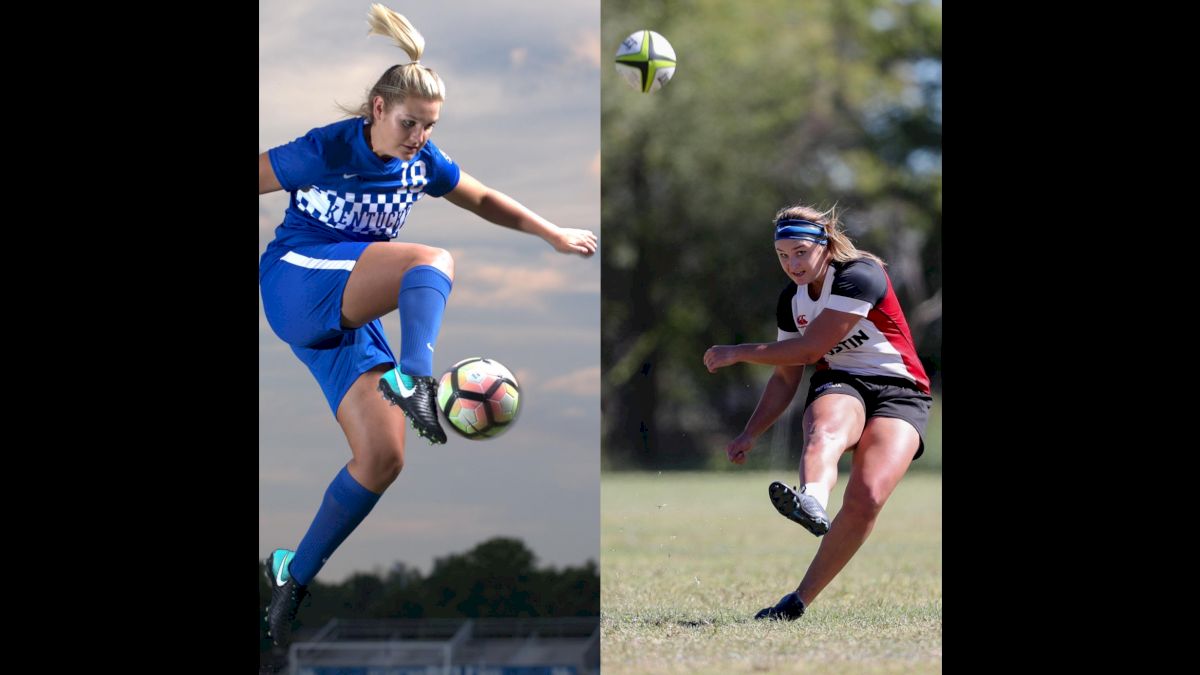 One of the great things about rugby is that it's a multi-skilled sport which lends itself well to crossover athletes. Particularly in a sports-mad country like the United States, we see tons of players seamlessly make the transition from other sports to rugby.
One such player that has recently made the move is 23 year old soccer-to-rugby convert Sophie Babo, a former United States Youth National Team player and Kentucky Wildcat who now plays rugby in Austin, Texas for the Austin Valkyries, the 2019 Women's D1 national runner up.
We asked Sophie about how she picked up the sport of rugby, how soccer has helped her with the transition, and what aspects of the United States youth soccer program have led America to be the best in the world.
Here it is:
FloRugby:
So, before you began playing rugby, you were quite the dedicated soccer player, huh?
Sophie:
Yeah! I played for about 18 years. I started when I was four and finished up playing when my collegiate career came to an end.
FloRugby:
So, how did you discover rugby?
Sophie:
Well, I first heard about rugby through my strength and conditioning coach back in Minnesota, Sylvia Braaten. I did a lot of my personal s&c work with her before I went off to University of Kentucky to begin my collegiate soccer career. At the time, she was a player on the USA National Team and during one of my summers there she went to the World Cup -- it was in France I think. From training with her, I was introduced to not only the sport of rugby, but also a lot of the local players there in Minnesota.
FloRugby:
Were you immediately drawn to the sport once your soccer career came to an end, or did it take some coercing?
Sophie:
(Laughs) It actually took a lot of coercing! After I graduated from Kentucky I moved to Austin to pursue my masters degree and was approached by a classmate about whether I would be interested in trying rugby. I said yeah! I went to one training and literally felt like a fish out of water and... didn't come back to practice for an entire year. One could say it did not stick like glue the first time around.
FloRugby:
So what got you to come back around and appreciate the greatest sport on earth?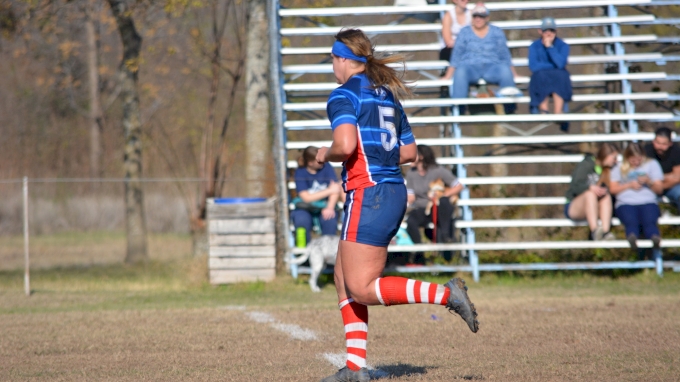 Sophie:
Well I heard the jury's still out on what the greatest sport on Earth is (laughs), but what I think I missed the most was competing and being part of a team. Soccer has been a huge part of my life, and a lot of the core values and principles directly translate to rugby.
FloRugby:
Do you feel like having a background in soccer has aided you in the transition over to rugby?
Sophie:
Yeah, I mean I think that there are a lot of skills that apply to both soccer and rugby, and having an athletic background and sports IQ in general helps athletes pick up complimentary sports quicker.
FloRugby:
Which three skills from soccer have you found the most beneficial to playing rugby?
Sophie:
I think the biggest one is just having a background in a sport that requires a lot of running. Rugby is a physically taxing game, so to have a background in a sport that is similar to that has been really helpful.
The second one I'd say has probably been the concept of spacing, both offensively and defensively.
The third one kind of ties into spacing, but I think both sports require constant decision making. Whether it's reading the defense, finding gaps to exploit, or thinking two or three passes ahead of time, these all apply to both sports. Well, and then obviously soccer helps with kicking!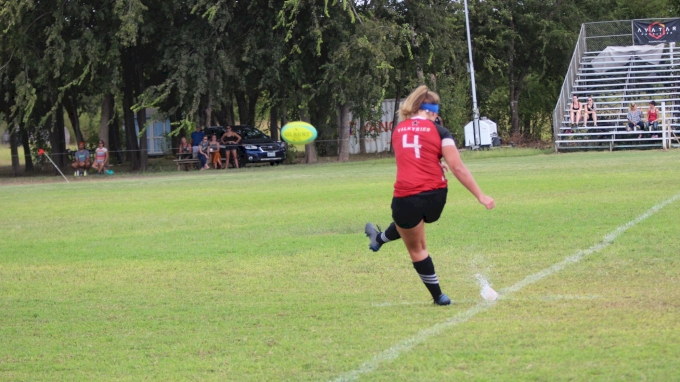 Oh, and another thing soccer helps with is tracking the ball in the air and reading it to see where it will land and how to time your runs. Whether it's a through ball in soccer or a restart or a punt in rugby, you have to be able to gauge where the ball is going to land and how to position your body to be able to react.
FloRugby:
Obviously, the USA women's soccer team is unquestionably the best team in the world and has been for some time. Having gone through the whole youth soccer system in the USA and being apart of the national team setup as a teenager, are there any aspects of American youth soccer that you think could translate over to American youth rugby development?
Sophie:
Hmm, the biggest one that comes to mind is the early exposure to soccer across the United States. I think this is a huge advantage and is why the women's teams have been so dominant. At my club in Minnesota, we were analyzing English Premier League games when we were nine, ten years old. And then you go off to these camps where you train with the 25-30 best players in the country and you are able, in just a week, to develop so many different aspects of your personal game and I think that's leading to a huge part as to why you have so many amazing national team players.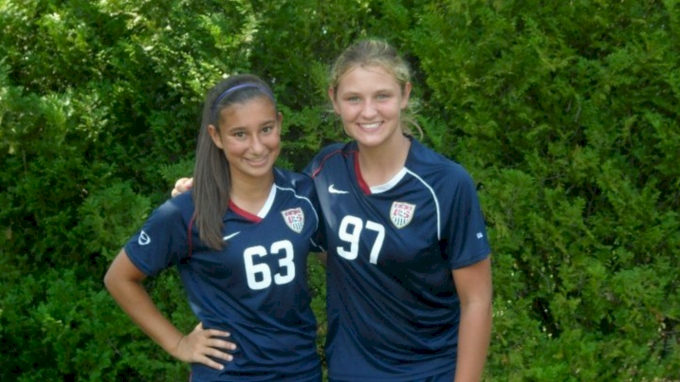 In rugby -- you know there's so little that I know about rugby compared to soccer but -- from my experience there are a ton of crossover athletes who, like myself, pick the game up in their late teens or their 20's. And they're having to learn a whole new skillset and some really confusing rules (laughs) and these idiosyncrasies of the sport, so there's a big learning curve to excelling in the sport.
FloRugby:
What's been your impression of the level of athletes playing rugby thus far? How would you compare them with the soccer athletes in the U.S.?
Sophie:
I think the coolest thing about rugby is really that the sport encourages athletes with all different sorts of strengths and capabilities to play. With soccer, if you look at a national soccer team, pretty much all of the players are going to look the same. You want everyone to be as fast and powerful as they can, but there's a much more limited set of physical traits compared to rugby, where you want fast and agile wingers, big strong props, tall locks, etc. Pretty much every physical "type" in rugby can excel.
That's really been the coolest thing about rugby. It really is a sport for everyone, and anyone can play. You may not know what you're doing, like me, but you can play, and you'll be welcomed with open arms by your local team.
FloRugby:
Do you have any long term goals with rugby, or are you just playing for fun?
Sophie:
I don't know yet! Right now I'm just having fun and enjoying playing for the Austin Valkyries.
FloRugby:
Well thanks for your time Sophie, and best of luck with your next season, whenever that may be!
Sophie:
Of course, thank you! Hopefully we're back out there sooner than later!